"The Second Coming of Senator Lambie"
Matt Roberts was covering the opening of the 46th Parliament when he decided to focus on Jacqui Lambie as one of the decisive votes on the newly returned Morrison Government's tax-cut plan.
An Indigenous smoking ceremony outside Parliament House created rare lighting conditions inside the Marble Foyer. The resulting image is an iconic single shot as Roberts captures Lambie returning to Parliament like a prize-fighter walking into the ring for a rematch. It's an extraordinarily dynamic image, contrasting her determined stance with the frenetic press gallery workers throwing questions from the sidelines.
Matt Roberts began his career as a sound operator in 2007 and has become one of the ABC's most experienced camera operators in the press gallery. Roberts is now training staff and shaping the ABC's broader venture into still photography.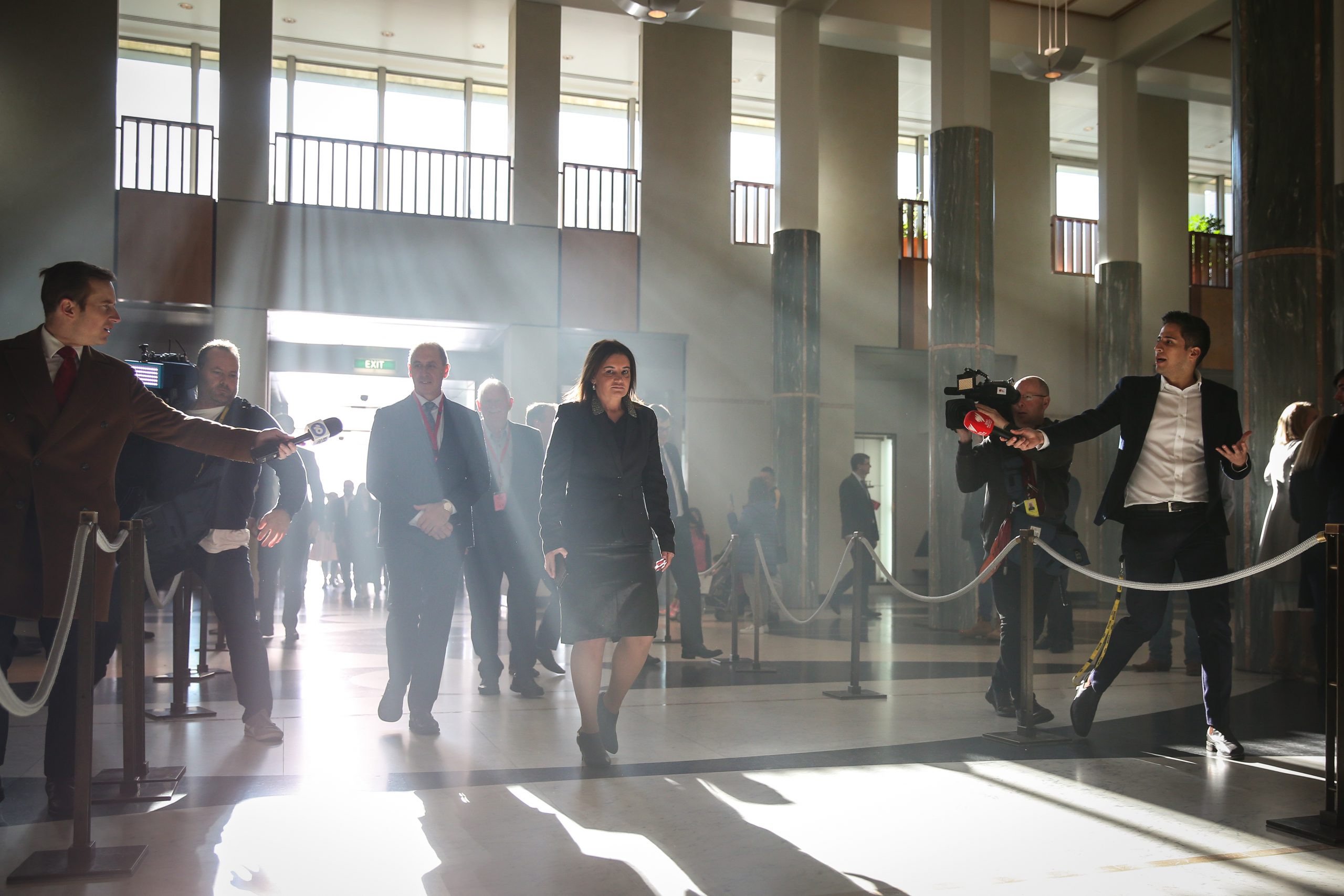 "A cinematic image and a strong frame showing good observation and anticipation. Matt Roberts positioned himself well, capturing the smoke and shafts of light that give the backlit effect and add to the drama. It tells the story of the second coming, the resurrection. Jacqui Lambie's demeanour is one of control and determination, while the frantic press corp makes the picture. Every person in the frame has a wonderful expression on their face."