Congratulations to the inaugural JNI Opportunity fellows, Zathia Bazeer, Rafqa Touma and Tricia Rivera.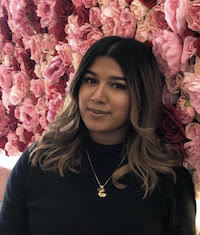 Zathia Bazeer is the winner of the Fellowship with Ten and The Courier Mail.
Zathia Bazeer is a Melbourne-based journalism student at Macleay College. She is participating in the JNI Opportunity Fellowship to develop her career and achieve her goal of becoming a news presenter/producer. Zathia also wants to provide ethical reporting of stories involving underrepresented Australian communities.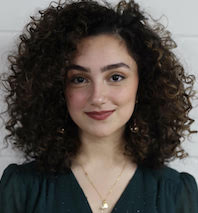 Rafqa Touma is the winner of the JNI Opportunity Fellowship with Guardian Australia.
Rafqa Touma is a law/journalism student at UTS. She currently volunteers at 2SER, and works in overnight television production with the ABC. She has previously been News Video Editor of UTS' Central News, interned at the Guardian as recipient of the Adele Horin Prize, and studied with the School of The New York Times.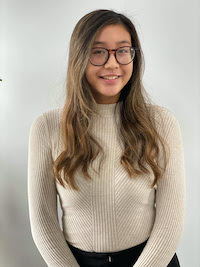 Tricia Rivera is the winner of the JNI Opportunity Fellowship with Nine.
Tricia Rivera is a young journalist who is passionate about telling compelling stories. She studied journalism and human rights at Monash University and also studied in Bangkok for three years. Since graduating, she has written for various community publications. Tricia's main interests are in investigative journalism and feature writing.
---
The JNI Opportunity Fellowships give talented early-career journalists and individuals from diverse backgrounds wanting to enter the profession the chance to develop their journalism careers through an opportunity to work in a newsroom, build connections, and undertake substantive reporting at the host organisation's direction.
The twelve-week fellowships will take place in three cities:
One fellowship will take place at Nine Melbourne with the recipient gaining experience across 9News, The Age and 3AW.
One fellowship will take place in Sydney at Guardian Australia.
One fellowship will take place in Brisbane at Ten News First and The Courier-Mail.
Recipients will receive a stipend of $14,000 to cover living expenses, such as travel & accommodation, for the duration of the fellowship.
Newsrooms will provide the recipients with support and guidance, including an experienced journalist to mentor them throughout the duration of the fellowship.
Three fellowships are available in 2021.
Who can apply?
Applicants must have a right to work in Australia 

Applicants must be aged 30 years and under at the time of application

Individuals from diverse  backgrounds are encouraged to apply 

Read the full Terms & Conditions
Read answers to Frequently Asked Questions
The successful applicant will have:
Essential
A demonstrated passion for journalism 

Excellent presentation, research and writing skills

The ability to spot a newsworthy yarn

Experience in interviewing people in researching for stories

Experience in pitching stories and ideas on presentation of stories

The ability to be part of a collaborative, busy environment

Written and spoken proficiency in English

The ability to work to a deadline

A positive, willing and adaptable approach to the role at all times
Desirable
Work experience or contribution to wider community projects will be viewed favourably
(Image: Sylvia Liber, "Oceanna", 2020 Nikon-Walkley winner for Community Regional).