The William Buckland Foundation Scholarship with Sunraysia Daily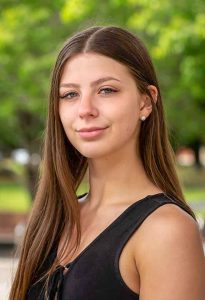 Congratulations to Tamara Clark, who has been awarded the 2020 William Buckland Foundation Scholarship with Sunraysia Daily.
For a period of 12 weeks, Tamara will learn what life is like as a regional journalist in the Sunraysia Daily newsroom in Mildura. She will have the opportunity to source, research and write stories for publication, and have hands-on experience contributing to the editorial flow of the paper and its online presence.
The Walkley Foundation thanks the William Buckland Foundation for supporting this initiative.
---
This scholarship places an aspiring Victorian journalist under 28 years and recently graduated from university with one of regional Victoria's longest serving publications – Sunraysia Daily in Mildura. Sunraysia Daily has served the local community for nearly 100 years and is the primary source of local news in the Sunraysia region. Over 12 weeks, the scholarship winner will sharpen their reporting skills and develop a clearer understanding of how to take a story from pitch to publication.
Thanks to a grant from the William Buckland Foundation the scholarship winner will receive a stipend of $10,000 to cover associated travel, accommodation and living expenses.
The scholarship experience
'Working regionally also teaches you work ethic, how to build contacts, the importance of treating people ethically and the value you can contribute to the community through your work.' – Carrie Fellner, Community and Regional Affairs Walkley Award winner
Over the course of the twelve week placement, this hands-on experience will include the following duties and responsibilities:
To carry out all duties on a "hands on" basis, contributing strongly to the daily flow of editorial content in all categories to be published in either Sunraysia Daily or related company publications including on-line or via social media platforms.

Sourcing, investigating, researching, writing and presenting story content in an honest, ethical and balanced manner.
In addition the Walkley Foundation working with partners Google News Initiative, will provide on-site training in digital reporting and newsgathering for the winner and their newsroom.
The successful applicant receives a stipend of $10,000 to assist with travel, accommodation and living expenses. The twelve week scholarship will start no later than March 2021.
Who can apply?
The scholarship will be open for applicants who fulfill the below criteria: 
Applicants must be a citizen or permanent resident of Australia.

Applicants must be from Victoria.

Applicants must be aged 28 years and under at the time of application.

Recent journalism or communication graduates who do not receive the majority of their income from journalism may apply as long as they are under the age of 28.

Undergraduate or postgraduate students will be eligible.
Selection criteria
The successful applicant will have: 
A demonstrated passion for regional journalism across print and digital;
An excellent academic record;
Excellent presentation, research and writing skills;
An understanding of the importance of engaging existing and potential readers via social media platforms;
The ability to work independently and collaboratively in a busy environment;
Written and spoken proficiency in English;
Hold a valid driver's licence.
Preferred skills: Knowledge of and familiarity with Microsoft Office, and G Suite and digital publishing programs.
Work experience or contribution to wider community projects will be viewed favourably.