Walkley Awards entry fee halved to improve accessibility, diversity
Walkley Judging Board chair Lenore Taylor launches the 64th Walkley Awards for Excellence in Journalism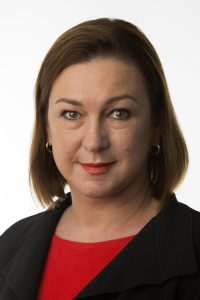 Hard to believe it's this time of year again: we're about to open entries for the 64th Walkley Awards for Excellence in Journalism, on July 1.
On behalf of my colleagues on the Walkley Judging Board, I want to encourage you to start thinking about your entry. What work are you proudest of? What story had your newsroom colleagues high-fiving each other? What piece made you reach out and congratulate a friend or even a nemesis? It's time to remember them all and get those entries in. This is no time to be modest. Helen Pitt won her first Walkley last year, for her book The House, and she had this to say about finding the confidence to enter:
"I'd never entered the Walkleys before. It's ridiculous, I don't know why. I'd been a judge. And as an editor I've done other people's entries, chosen the things they should submit. I've been the wind beneath the wings of the other people's entries. But I'd never done it myself! I'm emboldened now!   So I would say to every woman—I think it is a female thing—I know I've had Walkley-winning stuff in me before that I've written but I've downplayed it."
You can see all the categories explained online here, to plan where your story best fits. And the friendly Walkley team are there to help with any questions you have. Scroll down for all the contacts and links you'll need.
The only change to the categories this year is that Artwork moves back under the Production category, leaving the Cartoon category to focus on editorial cartoons.
The biggest change to this year's awards is one we're very excited to announce. The entry fee has been reduced by half, from $295 to $150. MEAA members still get the best deal, with free entry as part of their membership. 
With a lower entry fee, we aim to increase the Awards' accessibility and encourage entries from a more diverse range of journalists. The reduced entry fee will allow more entries from freelancers, small community regional organisations, small independent publishers and others who couldn't enter previously due to the cost. 
The Walkley Awards celebrate the highest standard of Australian journalism. As the industry develops we expect to see its leadership and our award-winners grow to reflect the diversity of the Australian population. There is still work to be done, and for us it starts with making sure our programs, opportunities and awards are accessible to the widest possible range of emerging, aspiring and elite journalists.
This year we welcome a number of new members to the Walkley Judging Board. Welcome to Michael Brissenden (ABC), Hamish Macdonald (The Project, Ten) and Bhakthi Puvanenthiran (Crikey). We also bid farewell to some who've served their time, with great thanks for their contribution: Dennis Atkins (The Courier-Mail), Simon Crerar (formerly of BuzzFeed Australia) and Sandra Sully (Ten News). 
Being part of the Walkley Judging Board is a big commitment, so thanks to all members for their generosity with their time and experience. The Judging Board represents the industry, and a range of formats, outlets and organisations. After the first round judges have selected the finalists in each category, the board members come together for a long day of discussion and debate to select the Walkley winners from the finalists. And when we do so, we leave our day jobs at the door. We're there to champion the very best of the craft, and that's a great privilege. 
I know we're all looking forward to seeing the stories Australian journalists enter this year. I hope you'll be among them.
Good luck!
Lenore Taylor 
Chair, Walkley Judging Board

Useful links:
Entries open July 1, 2019 and clos

e August 31, 2019.

Open to work published or broadcast between September 1, 2018 and August 31, 2019.

For further questions, contact the Walkley Foundation Awards manager, Lauren Dixon:

mailto:lauren.dixon@walkleys.com

or call 02 9158 3120