The Walkley Judging Board
The Walkley Judging Board plays a pivotal role in the work of the Walkley Foundation. Made up of senior members of the Australian media industry, the board members are appointed by the Directors of the Foundation and function as custodians of the Walkley Awards. They are responsible for judging the overall winners of the Walkley Awards for Excellence in Journalism after the first stage of judging. They also act as ambassadors for the Foundation.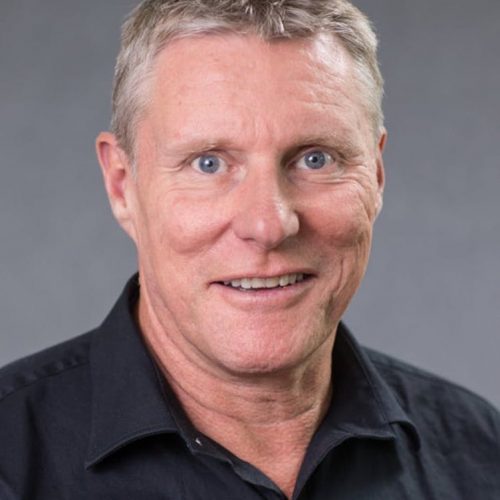 Michael Brissenden was a political journalist and foreign correspondent for the ABC for 35 years. He began his career covering Federal politics and has been a correspondent in Moscow, Brussels and Washington. He was the political editor for the 7.30 Report in Canberra from 2003 to 2009, the ABC's Defence and National Security Correspondent between 2013 and 2015 and the host of the AM national radio program. From 2017 to 2021 he was a reporter with the 4 Corners program. Michael is a two-time Walkley Award-winner. He has written for a number of newspapers and magazines and has published both fiction and nonfiction books.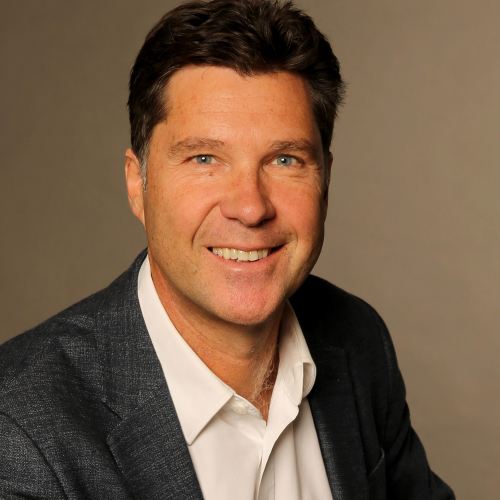 Cameron Stewart is an associate editor of The Australian. He has recently returned to Australia from Washington where he covered the Donald Trump era from 2017 to early 2021. He was also posted to New York as The Australian's correspondent in the late 1990s. Cameron combines investigative reporting on foreign affairs, defence and national security with feature writing for the Weekend Australian Magazine. He is a former winner of the Graham Perkin Award for Australian Journalist of the Year.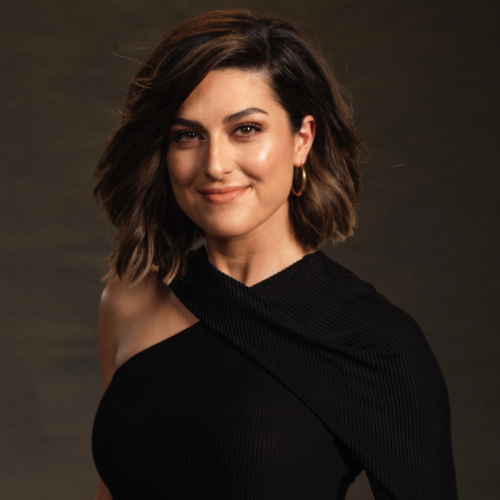 Sarah Abo has been a reporter with 60 Minutes on the Nine Network since 2019. Before joining the 60 Minutes team, she was a news reporter and presenter with SBS where she contributed to the broadcaster's Dateline and Insight programs. She started her career as a reporter and presenter on Network Ten in Adelaide and Melbourne. Over her career, Sarah has covered major local and global events, including the US election, FIFA World Cup, the refugee crisis in the Middle East and Europe and the conflict in Afghanistan. In 2014 Sarah completed a CNN Fellowship at the network's headquarters in Atlanta.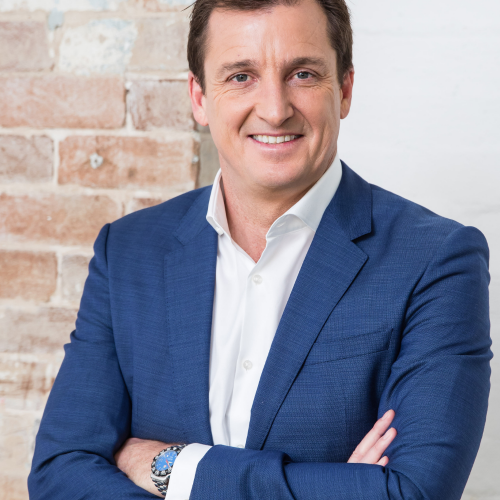 Neil Breen is the host of 4BC Breakfast. He began his career at the Daily Sun in Brisbane in 1990 before holding positions ranging from sports editor of The Courier-Mail and The Australian to launch editor of Alpha magazine. In 2006 he was appointed editor of The Sunday Telegraph, a position he held for seven years. In 2013 he transitioned to broadcast journalism, holding several behind-the-scenes and on-air positions at the Nine Network including executive producer of the Today Show and Nine Sydney reporter, presenter and co-host of panel shows. In 2020 he succeeded Alan Jones as the host of 4BC Breakfast back in his hometown of Brisbane. Breen won the Walkley for best sports reporting in 2002. He has won multiple awards for journalism.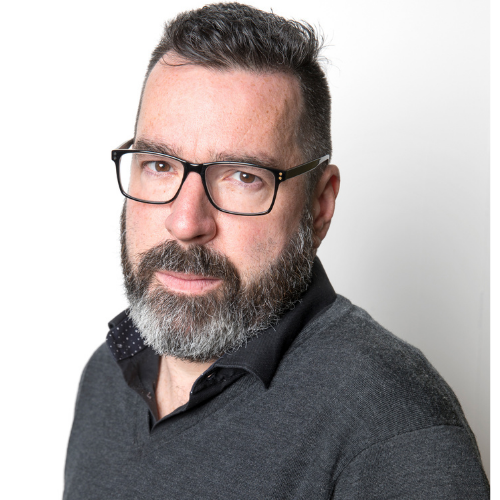 Ben Butler is senior business reporter at Guardian Australia, specialising in investigations, corporate collapses and white-collar crime. He has previously worked for the Herald Sun, The Age and The Australian. Ben won the markets category of the 2018 Citi Awards for an investigation into the Commonwealth Bank's term deposits and the 2016 Melbourne Press Club business feature Quill for an exclusive interview with Radhika and Pankaj Oswal, a business couple who took on the might of the ANZ and won in a high-stakes legal battle.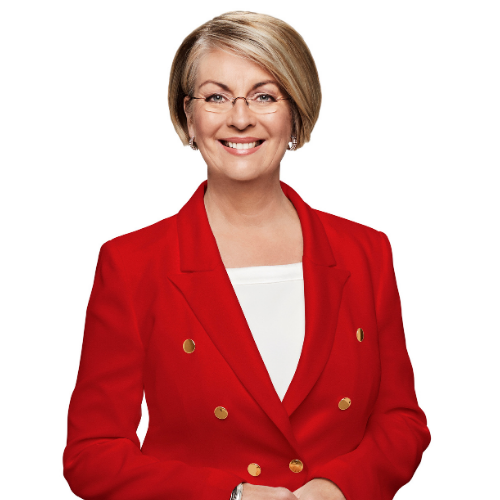 Jane Doyle is Adelaide's most experienced and respected television newsreader, with 40 years' experience as a print, radio and television journalist. Jane's media career began with a newspaper cadetship in far north Queensland in 1980. In 1981 Jane moved with her husband Ian to SA where she worked for The Recorder newspaper in Port Pirie and ABC Radio station 5CK. Jane joined ABC Radio Adelaide in 1986 as chief morning newsreader, and in 1988 was appointed weeknight newsreader for ABC TV in SA. Jane left the ABC in 1989 to join Seven News and has continued in that role while undertaking a wide range of other broadcast duties for Seven Adelaide. From 2005 until 2012 Jane also worked as part of Adelaide's number one breakfast radio team on 1395 5AA. In 2009 Jane was named Australia's Best AM Newsreader at the Australian Commercial Radio Awards in Sydney.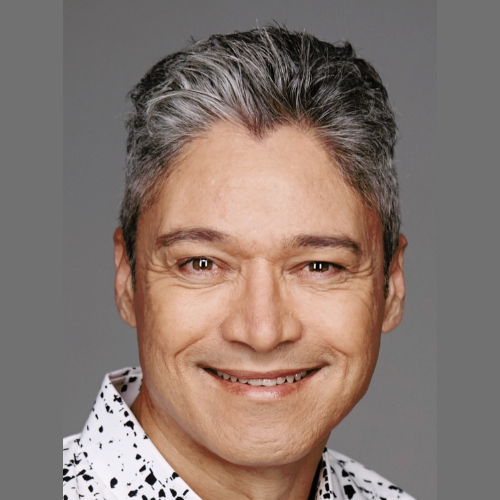 Anton Enus is an award-winning broadcast journalist with more than 30 years of experience. His career spans television, radio and print coverage of international news and current affairs in both South Africa and Australia. Since 1999 he's anchored SBS World News in the late edition and prime time slots. Anton began his broadcasting career at the South African national broadcaster, SABC. He was part of the team that covered South Africa's historic return to democracy in 1994 and spent seven years as a correspondent for CNN World Report, where he won Best International Report and also won the prestigious Bokmakierie Award for radio current affairs. Before leaving South Africa, Anton presented the SABC's major evening national news bulletin.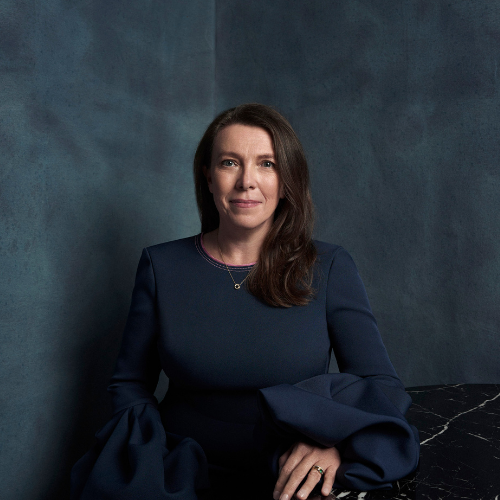 Michelle Gunn has been a journalist for more than three decades and the editor of The Australian since 2020. Michelle was previously editor of the newspaper's flagship edition, The Weekend Australian. Under her leadership, the masthead was named PANPA Weekend Newspaper of the year four times as well as 2018 overall News Brand of the Year. Michelle's career at The Australian has also included stints as Deputy Editor, National Chief of Staff, Sydney Bureau Chief and Social Affairs Editor.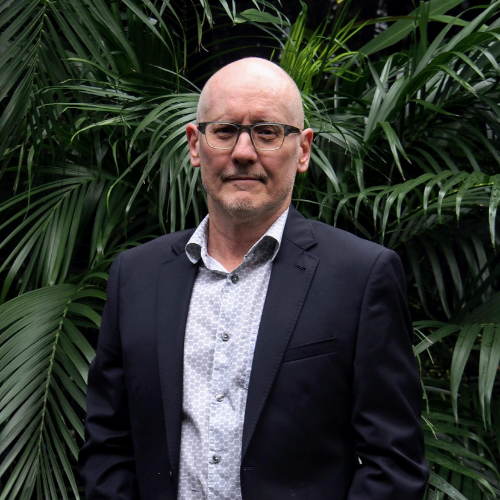 Stephen Hutcheon has been a journalist for more than four decades and has spent the past five years at the ABC where he is supervising producer of the Digital Story Innovations team. Beginning his career as a cadet at The Sydney Morning Herald in 1982, Stephen went on to become a reporter, correspondent and editor. In 1998 he switched to digital and spent the next 20 years working and driving innovation for the SMH's digital properties. Stephen has also mentored many journalists and lectured in digital journalism at both the University of Sydney and UTS. A former fellow at Harvard University's Shorenstein Centre on Media, Politics and Public Policy, Stephen has been a key member on four Walkley Award-winning teams.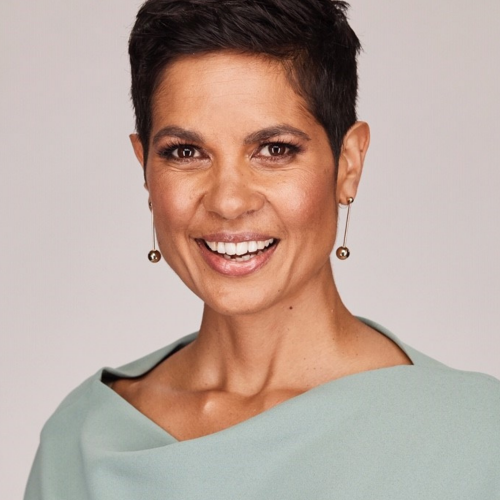 Narelda Jacobs is a Whadjuk Noongar woman from Perth. She's been a journalist at Network 10 since 2000, spending 19 years in the Perth newsroom before heading to Studio 10 in Sydney. After graduating from WAAPA, Narelda began her career at GWN as a reporter and a few months later commenced at Network 10. In 2008, Narelda became the presenter of 10 News First Perth. On her 20th year at the network, she moved to Sydney to join the panel of Studio 10. Narelda has co-hosted Sydney Gay and Lesbian Mardi Gras for SBS and NITV's January 26 Sunrise Ceremony. She's been a regular on ABC Radio Sydney and MamaMia and has shared the stage with Prime Ministers, international leaders, humanitarian advocates and pop superstars. She's passionate about promoting equality, diversity and inclusion and is the patron of Motor Neurone Disease Association WA and WA Aboriginal Leadership Institute. She's on the board of Dame Changer and is an ambassador of The Pinnacle Foundation.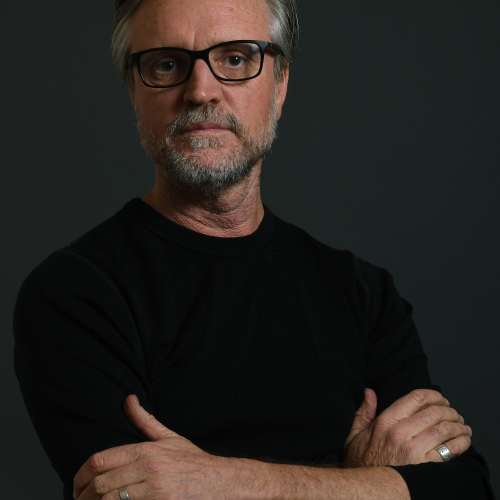 Dean Lewins has worked as a photojournalist for the past 32 years. He joined the Australian Associated Press (AAP) in November 1999, in the lead up to the 2000 Sydney Olympic Games. Since then Dean has covered six Olympic Games, four Commonwealth Games, the Ashes, Football World Cup and the Rugby World Cup. His passion for sport is only equalled by his passion for news. Dean has covered bushfire and drought, unrest in East Timor and the Solomon Islands, and he had a brief stint with Australian troops in Iraq. Dean regards an assignment to Antarctica for the 100th anniversary of Mawson's landing as a career highlight. Dean was named the Nikon Walkley Press Photographer of the Year in 2018.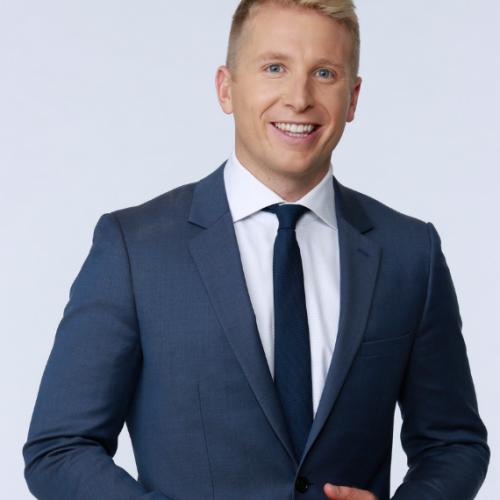 Hamish Macdonald co-hosts The Project on Network Ten. He is also a regular presenter of Radio National Breakfast. He comes from Jindabyne in country NSW. He began his media career in regional radio and television before embarking on an international broadcasting career, first with UK's Channel 4 News, then Al-Jazeera English, before joining America's ABC. He has won a Walkley Award for current affairs journalism and was named Young Journalist of the Year by Britain's Royal Television Society in 2008. In 2016 he was awarded a Nieman Fellowship at Harvard University. He now sits on the Walkley Judging Board. Hamish has covered conflicts in Afghanistan, Iraq, Libya and Ukraine, the nuclear disaster in Japan, uprisings in Hong Kong and Egypt, the London bombings and the rise of ISIS.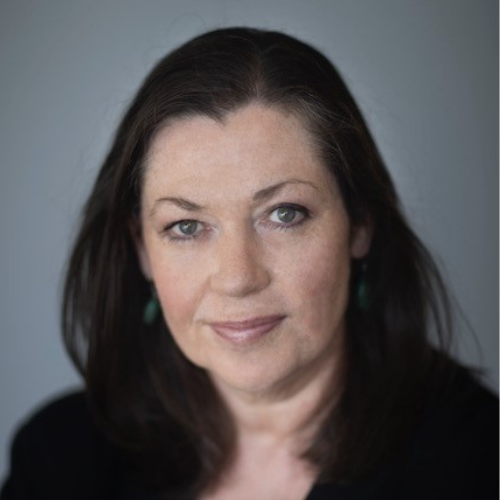 Karen Middleton is Chief Political Correspondent for Schwartz Media's The Saturday Paper and has worked in print and broadcast media for more than 30 years. Karen is a regular contributor to ABC radio, ABC TV's Insiders and The Drum, Network Ten's The Project, Radio New Zealand, Monocle24 Radio London and Turkey's TRT World. Other contributions include to the BBC and The New York Times. Karen is the author of two books, 'An Unwinnable War – Australia in Afghanistan' (2011) and 'Albanese – Telling it Straight' (2016). A former federal Press Gallery president, she received an honorary doctorate from the University of Canberra in 2020.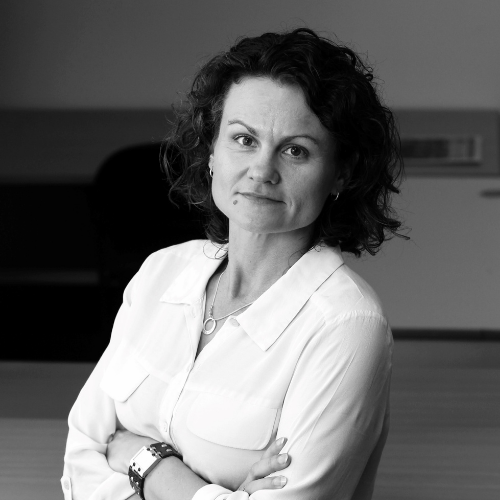 Donna Page is an investigative reporter for The Newcastle Herald, where she previously worked as Chief-of-Staff and Day Editor. She ran a mentoring program at The Newcastle Herald for several years and regularly works on investigations with other staff as part of the paper's training program. Donna has worked for The South China Morning Post and Portuguese news agency Lusa, covering news and business. She also spent several years as an investigative reporter for a Chinese/English current affairs magazine Macau Closer. Donna has won Walkley Awards for Coverage of Community and Regional Affairs in 2016, 2019 and 2020 and was a finalist in 2013. She was also part of a Newcastle Herald team that won a United Nations Association of Australia award for environment reporting in 2015. The mother of two has taught journalism at the University of Newcastle since 2016.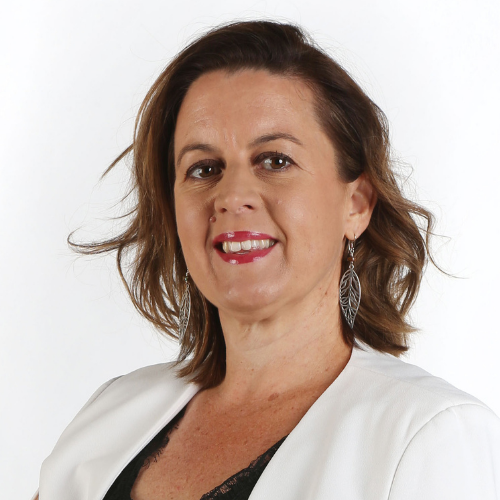 Sarah-Jane Tasker has worked in the media industry for 25 years, having started her career at The Sunday Times in Perth, before moving to London to cover financial services. She spent more than a decade working as a senior business writer at The Australian. Sarah-Jane has been Business Editor at The West Australian for almost three years and is a keen mentor of younger staff.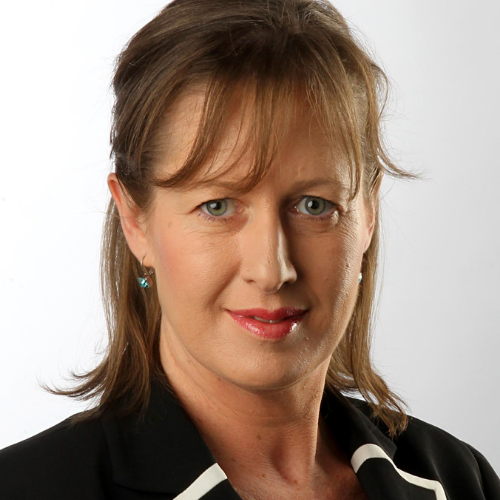 Kathryn Wicks is a 35-year veteran of The Sydney Morning Herald and is currently its managing editor. After six months as a copygirl straight out of high school, Wicks began as a first-year cadet in 1987. She has previously served the masthead as a news and sports reporter, a news and sports chief subeditor, as state editor/COS and as the masthead's digital editor. She regularly steps in for the Herald's news director and occasionally the sports editor and is responsible for the masthead's journalism training and trainee program.