The Jacoby-Walkley Scholarship with Nine
Applications have closed for the 2022 scholarship. The winner was announced at the Walkley Foundation's Mid-Year Celebration of Journalism in Sydney on June 15, 2022.
If you're aged 28 years or under with big dreams of carving out a career in the competitive television industry: this is the opportunity of a lifetime.
Established in 2013 with support from media executive and award-winning TV producer Anita Jacoby to recognise the legacy of her father Phillip Jacoby – a pioneer in the Australian electronics and broadcast industry.  This scholarship offers applicants the chance to learn from some of Australia's leading news and current affairs journalists and producers.
This fourteen-week scholarship will be broken down into 10 weeks with Nine in Sydney and 4 weeks with The Walkley Foundation.
The scholarship recipient will receive a stipend of $10,500 to cover living expenses for the duration of the scholarship.
 2022 Jacoby-Walkley Scholarship winner: Amelia Hirst, RMIT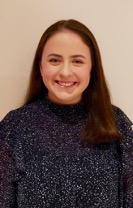 Amelia Hirst is a final year Bachelor of Communication (Journalism) student from RMIT University in Melbourne. As a student journalist, she has covered stories ranging from cyberwarfare and Cystic Fibrosis to recycling laws on the Mornington Peninsula and the hardships of families who face the increasing cost of living in Melton. She loves seeing a story brought to life and, most importantly, connecting to the human voice behind the issue.

Over 14 weeks, the Jacoby-Walkley scholarship winner develops knowledge, understanding and experience of the media industry with a range of top media organisations. This includes:
A ten-week placement 

with Nine in Sydney including

60 Minutes, Nine TV News, 9news.com.au, A Current Affair and Today. The winner will also get experience with Nine Publishing and radio.
A four-week placement at the Walkley Foundation, in the lead up to (and including) the 66th Walkley Awards for Excellence in Journalism.
A place in a relevant AFTRS (Australian Film, Television and Radio) Short course.
The successful applicant receives a stipend to cover living expenses for the duration of the scholarship. Please note the scholarship is a full-time (Mon-Fri) commitment.
There is no entry fee to the Jacoby-Walkley Scholarship.
Selection criteria includes the following:
University qualifications are not essential but the applicant must demonstrate

a passion for broadcast journalism 

Excellent presentation, research and writing skills

The ability to spot and initiate a newsworthy yarn

Experience in interviewing talent and researching stories

Experience in pitching ideas and stories 

The ability to be part of a collaborative, busy environment

Written and spoken proficiency in English

The ability to work to frequent and rolling deadlines

A positive, willing and adaptable approach to the role at all times

Applicants who are aspiring, part-time or freelance journalists from across the country (including regional and remote communities) are encouraged to apply.

Work experience or contribution to wider community projects will be viewed favourably.

Shortlisted applicants must be available to be interviewed in person by the judging panel in May 2022.

The applicant must be available to undertake the 14-week scholarship in Sydney from the end of August to the end of November in the application year.
Find the full selection criteria here.
You will need the following items to complete your online application:
1 x copy of your current CV
3 x examples of recent work (one must be video)
1 x copy of your academic transcript (if applicable)
In the form, you will also be asked questions about why you are applying and what you hope to receive from this opportunity. Don't panic though – you can save your progress as you go along, and can return to the application form if you need more time.
Remember this is a journalism scholarship so accuracy and spelling are key factors!
Applicants must be a citizen or permanent resident of Australia aged 28 years or under.
Shortlisted applicants must be available to be interviewed in person by the judging panel. The applicant must also be available to undertake the 14-week scholarship in Sydney from the end of August to November in the application year.
Please read the full terms and conditions here.
If you have any further questions, please contact :
Past winners (and where they are now)
Congratulations to the winner of  the 2021 Jacoby-Walkley Scholarship: Ella McCrindle (pictured below with journalist Tom Steinfort during her placement at Nine). Ella was offered a job within three weeks of starting her scholarship, and is now an Associate News Producer at Nine while completing her studies at the University of Sydney.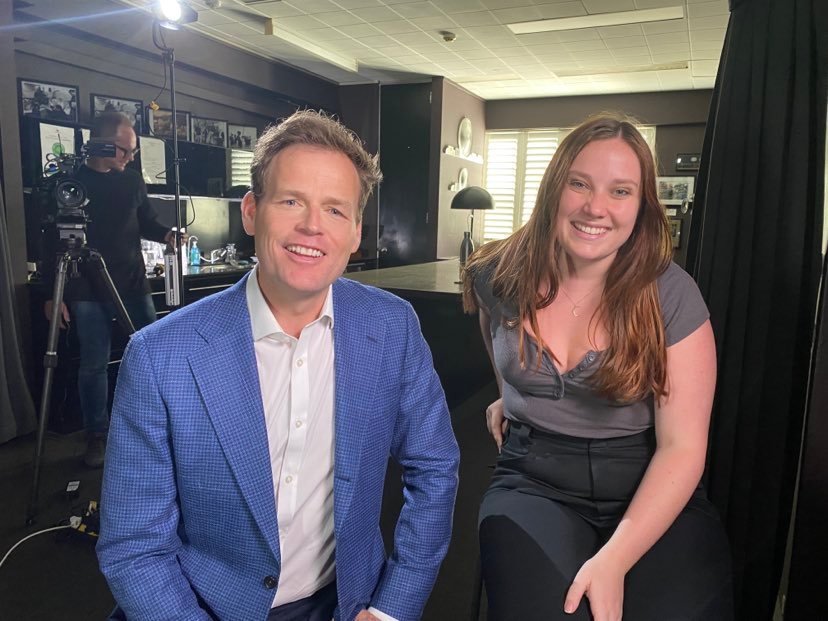 Caroline Tung, (2019 winner) is now an editorial trainee at The Border Mail.
Amber Schultz (2018 joint winner) is an associate editor and investigative reporter for Crikey.
Benjamin Ansell (2018 joint winner) moved into Communications.
Lydia Bilton (2017 winner) is a senior producer at Nine's TODAY.
Taylor Denny (2016 winner) is currently freelancing as a multimedia journalist after working as a video/audio journalist for the Sydney Morning Herald.
Annalise Bolt (2015 winner) is a senior producer at 9 News Sydney.
Kirrily Schwarz (2014 joint winner) is a freelance journalist who writes for outlets including ESCAPE and News Corp Australia's national mastheads.
Megan Stafford (2014 joint winner) is working in communications.
Will Mumford (2013 winner) is a senior producer for content agency, Storyation.