Winners of the 2020 Young Australian Journalist of the Year Awards
Read all the winners of the Mid-Year Celebration of Journalism Awards here.
2020 Young Australian Journalist of the Year
Supported by Jibb Foundation  
Annabel Hennessy, The West Australian, "Kill or Be Killed?: The First Chapter: The incarceration of Jody Gore"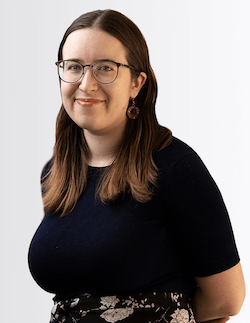 Annabel Hennessy is a federal political reporter from The West Australian newspaper and is based at the paper's Canberra bureau in parliament house. She started her career at Perth's Sunday Times in 2014 as a real estate reporter before moving to Sydney to work for The Daily Telegraph in 2016. In 2018 she spent three months working in the UK for News Corp as a foreign correspondent.
Thanks to the support of the Jibb Foundation, Hennessy will fly to the USA for a two-week trip to meet with BuzzFeed, The New York Times, Columbia Journalism Review and Quartz.
Judges' comment: Annabel Hennessy's work deserves this honour because it demonstrated true excellence at every turn.  She discovered the thread of a story, teased it out, chased it relentlessly, and brought it to public attention. Her story telling was factual and compassionate, moving deftly between the human, legal, and political elements of this story. And the impact of her journalism has been immense – a woman freed from prison, and laws re-written.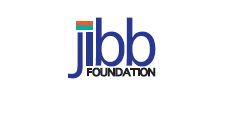 All media: Shortform journalism

Supported by ABC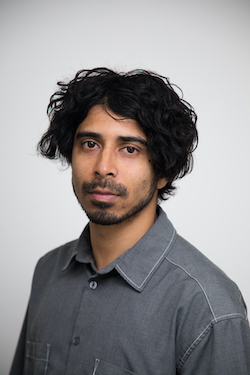 Luke Henriques-Gomes started his journalism career in 2014 covering local councils in the eastern suburbs of Melbourne. Since 2018, he has been the welfare and inequality reporter at Guardian Australia. Luke's work at the Guardian has focused on Australia's social security and disability policies – and how they impact the people they are supposed to serve. This has included a particular focus on the rate of Australia's jobseeker payment and what has become known as Centrelink's robodebt scandal. Before coming to the Guardian, Luke covered federal parliament as a political reporter at The New Daily. 
Judges' comment: With deft analysis, gripping reporting and a determination to work his contacts to obtain leaked ministerial and cabinet documents, Henriques-Gomes demonstrated the sophistication of a much more seasoned journalism veteran. His explosive reporting, exposing the controversial robodebt program, shone a light on the devastating impact it had on thousands of Australia's most vulnerable. Henriques-Gomes' tenacity in the face of bureaucratic stonewalling spearheaded public awareness of this scheme, which has since been found to be unlawful."
All media: Longform feature or special
Supported by The Sydney Morning Herald and The Age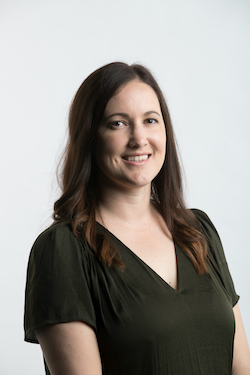 Ella Archibald-Binge is a proud descendant of the Kamilaroi people from north-western NSW. She began her journalism career in regional newspapers in her home town of Stanthorpe in south-east Queensland, before spending almost six years reporting for NITV and SBS. Now covering Indigenous affairs for The Sydney Morning Herald and The Age, Ella is spearheading The Dalarinji Project, documenting the lives of First Nations people through a series of news, features and multimedia, with the support of the Judith Nielsen Institute.  
Judges' comment: The story shone a light on a chapter of the nation's history which many Australians may not know much about, revealing the scale of unpaid wages to Indigenous workers and the impact on successive generations. Archibald-Binge's established relationships with class action claimants and lawyers gave her access to the remote Aboriginal community of Hope Vale, resulting in powerful and moving interviews with young people and Elders. Great characters and storytelling, beautiful pictures and slick production.


All media: Coverage of community and regional affairs

Supported by Google News Initiative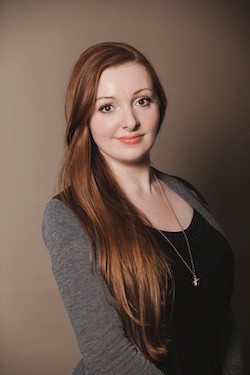 Sherryn Groch is a journalist at The Age and The Sydney Morning Herald – currently hunkered down in Melbourne covering the coronavirus pandemic in depth as National Explainer Reporter. 
Previously, she reported on education, social affairs and crime for The Canberra Times, where she also worked as a digital producer. Her investigations into homelessness, school violence and the NDIS have sparked government inquiries and won awards (and her investigations into feral peacocks and dogs with diplomatic immunity have helped solve local mysteries).
Judges' comment: This meticulous investigation demonstrated determined reporting and courageous storytelling. Groch has built significant trust with a wide range of sources, allowing her to shine a light on a toxic culture that was hurting a school community. These pieces were extensively researched and highly engaging. It's a fine example of journalism holding the powerful to account, on behalf of those who've suffered in silence. 
All media: Visual storytelling

Supported by Sky News


Marty Smiley is a reporter and producer at The Feed, a half hour show that airs nationally on SBS at 10pm on Tuesdays. Since 2018, Marty's been making short and long form stories for the program, most notably producing two half hour documentaries: '#YesAllMen' about toxic masculinity and 'End Of Britain?' about Brexit's impact on young people. In the last year Marty has focused on migrant stories. He conducted an investigation into how wage theft disproportionately affects migrants. 'Shadow Workers' proved to be a shocking snapshot of the life of international students and asylum seekers trying to make a living in Australia.
Jack Tulleners is a Brisbane-born shooter/editor. He interned at The Feed during film school and was hired as a production coordinator and then promoted to a shooter/editor. Jack is comfortable shooting and editing anything from celebrity interviews to documentaries and even sketch comedy. He has recently gone freelance as a producer/shooter. 
Pat Forrest is a designer, animator and writer. He has been working as a broadcast designer for The Feed since 2017, and has produced graphics for everything from factual documentaries to celebrity interviews to comedy. He has also worked across other SBS programs such as World News and Dateline.
Judges' comment: This entry was an immediate standout for the judges. Original, creative and compelling. The storytelling choices – including interesting interview locations, plotting the story alongside chess moves, and getting one of the talent to provide the soundtrack – all added to a theatrical and engaging documentary-style piece. The entry made politics interesting and accessible to a younger audience.
All media: Public service journalism
Supported by News Corp Australia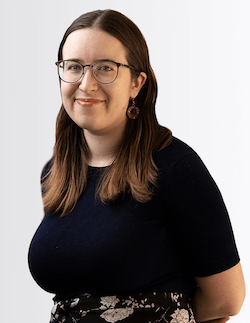 Annabel Hennessy is a federal political reporter from The West Australian newspaper and is based at the paper's Canberra bureau in parliament house. She started her career at Perth's Sunday Times in 2014 as a real estate reporter before moving to Sydney to work for The Daily Telegraph in 2016. In 2018 she spent three months working in the UK for News Corp as a foreign correspondent.
Judges' comment: Hennessy's investigation shone a light on the justice system, leading to the release of a woman imprisoned for killing her abusive ex-partner and changes to legislation for domestic violence victims. Her reporting was a powerful example of how journalism can make a difference.
All media: ​Student journalist of the year
Supported by Macleay College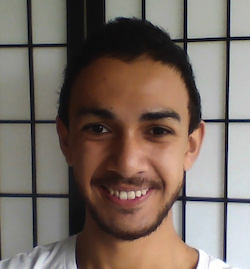 Andre Nassiri is currently completing an honours degree in International Relations at the University of New South Wales. From June 2018, he spent nine months travelling, working and volunteering through eastern and southern Africa.
Judges' comment: Nassiri's submission deals with complex issues – including decades of politics, personalities and power – in a way which makes them accessible. The articles use personal experiences well and weave them in with geopolitical observations, interviews, quotes, statistics and facts – not easy to do. An excellent and fascinating read.
All category winners will receive mentoring from a senior journalist.
The winners of all six categories will also automatically go into the draw to be named as the Walkley Young Australian Journalist of the Year. Through the funding of the Jibb Foundation, the organisation supporting this award, the 2020 prize-winner will receive:
a paid two-week trip to US newsrooms
receive mentorship from senior journalists

If you have any further questions, please contact either: