John B Fairfax Family Young Australian Journalist of the Year Awards
2022 finalists were announced on May 26.
Read the full list of finalists here
. 
Winners will be announced at the Mid-Year Celebration of Journalism on June 15.
The Awards are open to young journalists 28 years and under, employed full-time or freelance, who have self-published or had work published or broadcast through Australian media outlets, including online publishers, between April 27, 2022 and April 26, 2023.
Since 2008, these hotly contested awards for Australian journalists have identified and celebrated the rising stars of the new generation, opening doors for young talent and kick-starting careers.
Today's young journalists are more dynamic and must work harder than ever before. They are multi-skilled and adept across platforms, drawing on interactive tools and technologies to tell their stories and capture the attention of audiences.
Celebrating and encouraging the excellence of their work is critical to fostering a robust new generation of journalists. Award-winners are chosen on the basis of journalistic excellence in the fundamental tenets of the craft including newsworthiness, balance, accuracy, ethics and public impact as well as their ability to present distinctive and original journalism that pushes the boundaries of the profession.
The John B Fairfax family has pledged to support the Walkley Foundation's awards and professional development opportunities for young Australian journalists over the next 10 years with a gift of $1 million.  
The John B Fairfax family through its foundation—the Jibb Foundation—has supported the awards since 2017. With the Jibb Foundation's contribution, the Walkley Foundation has lowered entry fees for young journalists, provided a mentoring program for category winners and supported the overall winner with a fully-funded opportunity to visit newsrooms in the US.
From 2022 this financial contribution will not only sustain these awards for the next decade, but also allow the Walkley Foundation to expand the professional development opportunities associated with winning a Young Australian Journalist of the Year Award.
John B Fairfax AO said: "We are extremely proud to be supporting an award that promotes excellence in journalism and encourages young Australian talent. We are also delighted to provide meaningful support to the Walkley Foundation, which has consistently embodied the values of integrity and quality in the profession."
Read the full announcement here.
Read our interview with John B Fairfax AO here.
Young Australian Journalist of the Year
Supported by Jibb Foundation
This award recognises outstanding achievements by a young reporter aged 28 and under. The award winner will receive an amazing opportunity to intern with our media partners in the USA. Category winners will automatically go in the running for this overall prize.
2022 Winner: Emily Baker, ABC, "'I'm real see': Woman says Brooks lied about identity" "Brooks resigns after police raid" and "Complainant speaks on O'Byrne allegations"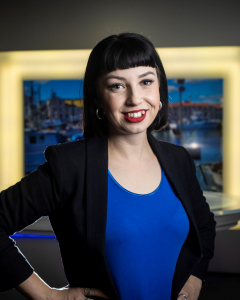 Emily Baker is a reporter with the ABC in Hobart. She started her career at The Examiner in 2013 and has worked at The Canberra Times and the Mercury. Emily has been twice named Tasmanian Journalist of the Year and received awards for health reporting, news and analysis.
All media: Shortform journalism

Supported by ABC
This award recognises the diverse skills of the journalist – not just for breaking news, but for all the other elements that make a great story under deadline pressure, including perseverance, writing ability, accuracy, ethics, research, impact and great storytelling. The emphasis of this award is on solid, gripping reporting and outstanding individual (or small team) efforts in covering a news story. Entries involving scoops and/or a body of work covering one story showing tenacity will be viewed particularly well. Entries in this category may be a single news report or not more than three related reports on the same subject.
2022 Winner: Amber Schultz, Crikey, Private Media, "Paedophiles, traffickers and opportunistic criminals arrive to prey on the misery of refugees" "Who can you trust? Shell-shocked Ukrainians face the very best and worst of humanity as they seek lasting safety" and "Emergency psychologists see 100 patients a week as refugees break down at border crossings"

All media: Longform feature or special

Supported by The Sydney Morning Herald and The Age
This award focuses on narrative and/or investigative journalism skills and covers longform print/text pieces, video or television features and documentaries, radio/audio features and documentaries, including podcasts; and large multimedia projects, including those centred on data journalism. Other elements, such as social media, may form part of the project. Judges will particularly look for work which shines a light, tells a compelling story or provides in-depth analysis and investigation. Entries in this category are based on a single piece of work.
2022 Winner: Joey Watson, Earshot, Radio National, ABC, "Everyone wants to be Fuhrer"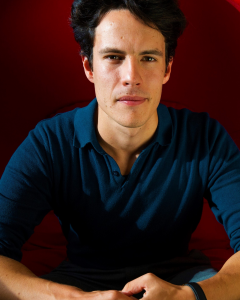 All media: Coverage of community and regional affairs

Supported by Google News Initiative
This category is open only to journalists working in the suburban or regional media and recognises their role in reporting on and informing their local communities. Regional media shall be taken to include all suburban outlets within major metro centres through to regional and remote outlets. Entrants must be based in the communities they are covering. The particular importance of stories to the community or region concerned will count as a judging criterion. Entrants can choose to submit a single piece of work or three pieces of work showcasing a body of work.
2021 Winner: Kate Ashton, ABC News Darwin, "NT COVID outbreak traps Binjari and Rockhole community residents in two weeks of hard lockdown in hot and overcrowded homes", "FOI documents show NT government previously forecast it would not meet target to build 650 remote houses in five years" and "NT pleads with Canberra to pay for new homes on Aboriginal homelands, plays catch-up on remote housing targets"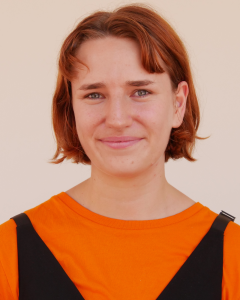 All media: Visual storytelling

This award replaces the photography and television/video journalism categories and emphasises the use of camera or graphic skills (sometimes combined with audio) to tell a story. It includes still photography, TV and video journalism and camerawork – and can include sound slides and photo film. It also covers artwork, which includes illustrations, digital photo illustrations, cartoons, or information graphics displaying creativity, innovation and style, combined with artistic technique. Criteria include storytelling, courage, public impact, creativity, innovative use of technology, technical ability and resourcefulness. Entries can include mixed production teams. Entrants can submit a single piece of work, such as a photo-essay or slideshow, or up to three pieces showcasing a body of work.
2022 Winner: Rebecca Metcalf and Patrick Forrest, The Feed SBS, "Surviving A Lovescam"

All media: Public service journalism

Supported by News Corp Australia
This award aims to celebrate journalism's role in informing citizens as part of our democratic system. It is about journalism that aims to make a difference, with tangible public benefit to the community. Entrants can submit a single piece of work or up to three pieces of related work. Journalism which this award encourages can include:
Good civic journalism which gives a voice to the voiceless in our community
Journalism which starts a public debate on an important issue
Journalism which exposes incompetence or wrongdoing by those who should be working for the common good, especially in government or any institutions affecting the public
Journalism which points to solutions to important issues within the community or society which it serves
2022 Winner: Emily Baker, ABC, "'I'm real see': Woman says Brooks lied about identity" "Brooks resigns after police raid" and "Complainant speaks on O'Byrne allegations"

All media: ​Student journalist of the year

Supported by Twitter
This award is open to undergraduate and postgraduate students. Work must have been either published or submitted for assessment. Entrants must be full-time students with the majority of their time dedicated to studying. The award winner and finalists are chosen on the basis of journalistic excellence, including newsworthiness, research, writing, production, incisiveness, impact, ethics, originality, innovation, and creative flair. Entrants can choose to submit a single piece of work or three pieces of work showcasing a body of work.
2021 Winner: Charlie McLean, University of Technology Sydney, VICE World News and Central News (UTS), "Australia's Vape Laws Just Got Even Tighter. The Black Market Isn't Worried" "Why underfunded ICAC is still best corruption watchdog: special report" and "Doctor shopping: how insurers are 'gaming' workers comp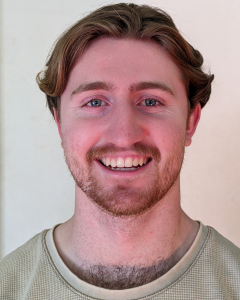 All category winners receive mentoring from a senior journalist.
The winners of all six categories will also automatically go into the draw to be named as the Walkley Young Australian Journalist of the Year.
Through the funding of the Jibb Foundation, the organisation supporting this award, the 2022 prize-winner will receive a two-week overseas trip to visit newsrooms (flights included) and a mentorship program to boost their career. The winner also receives a complimentary place in an AGSM short course at UNSW Business School.
Young Journalist Award Winners
View Winners
If you have any further questions, please contact either: