Our Watch Award administered by the Walkley Foundation
Entries open now until midnight Sunday 26 April 
On average, one woman each week in Australia is killed by a current or former partner. Research demonstrates that attitudes toward gender equality, and toward violence against women, play a major role in influencing rates of gendered violence.
There is a clear link between media reporting and community attitudes towards violence against women. Journalists play a vital role in shaping the public conversation and raising awareness of the true extent of this problem.
The Our Watch Award for excellence in reporting on violence against women and children exists to reward journalists for playing a part in changing these attitudes and stopping the violence before it starts.
Enter Here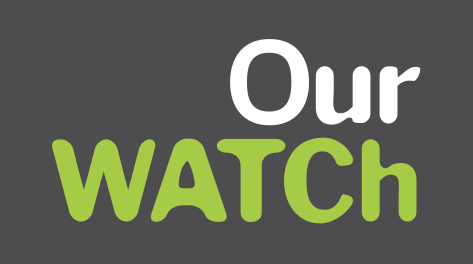 Entries open now until Sunday April 26
The Our Watch Award for excellence in reporting on violence against women and children recognises the work of an individual, team or news organisation in highlighting the drivers of gendered violence and the way these intersect with other forms of discrimination and abuse faced by victims.
Eligible formats include rolling coverage or a series of news reports or features, or one longform piece. Entries can be examples of journalism of any medium (text, radio or visual) and published on any platform (print, broadcast, online and through social media).
Entries must demonstrate how the reporting was realised and how intersecting forms of discrimination were considered and represented in it and provide evidence of its impact.
Entries may be a single piece of work, or may consist of up to three pieces of work to represent a body of work.
Judging will take into account deadlines, resourcing and other pressures faced by the entrant/s, as well as ongoing reactions to the work, or social or legislative outcomes arising from it.
Judges will evaluate submissions according to the following criteria:
Representation of the drivers of gendered violence
Representation of intersecting forms of discrimination
Research, writing and production values, including ensuring expert opinions on gendered violence are heard
Strict adherence to ethical standards and guidelines on the treatment of victims sharing their stories
Inclusion of information for readers experiencing violence or abuse – such as 1800RESPECT
Innovation, enterprise or courage
Impact and public benefit
Time constraints and resources available
Judges also take into consideration isolation or exposure to outside forces, as well as the real or potential dangers in presenting a story.
Entries must have been published, broadcast or televised in Australia from April 27, 2019 to April 26, 2020. Entry into the Our Watch Award is based on independent acts of journalism, free from any commercial or corporate interests.
All entrants must certify that the entry is their original work. Apart from standard sub-editorial/production treatment, submissions must adhere to the MEAA Code of Ethics in their preparation; undertake to abide by this Code of Ethics; and have complied with all copyright requirements.
Read Full Terms and Conditions here.
Entry is free for members of MEAA. The cost of entering the award for non-members is $50 including GST. For inquiries about MEAA membership, please contact members@meaa.org or call 1300 656 513.
Our Watch has been recognising and rewarding excellence in reporting on violence against women and children since 2013, initially through the Our Watch Awards – administered by the Walkley Foundation – and from 2019 onwards through the Our Watch Award at the Walkley Mid-Year Celebration.
The objective of Our Watch's ongoing work with the Walkley Foundation is to improve the quality of reporting on violence against women and their children by building awareness of gender inequality as a key driver of this violence.
More information on the Our Watch Awards, including previous finalists and winners, can be found here.
Australia's first awards recognising reporting on gendered violence were established by Domestic Violence Victoria. It is only thanks to the devoted and prolonged efforts of DV Vic and others in the sector that a place for this award exists today.
2019 Winner
The winners of the 2019 Our Watch Award were Sarah Dingle and the Background Briefing Team, Radio National, ABC for "Australia On Trial: Carers who kill, Slavery in the suburbs, Murder on Trial"