The Our Watch Award is administered by The Walkley Foundation on behalf of Our Watch.
2023 Entries have closed. Finalists will be announced on May 25. The winners will be announced at the Mid-Year Celebration of Journalism on June 15.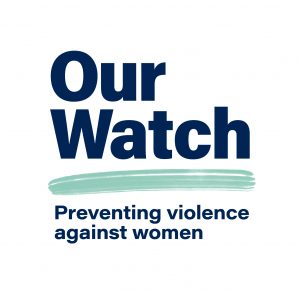 The Our Watch Award for excellence in reporting on violence against women and children recognises the work of an individual, team or news organisation in highlighting the drivers of gendered violence and the way these intersect with other forms of discrimination and abuse faced by victims. 
Eligible formats include rolling coverage or a series of news reports or features, or one longform piece. Entries can be examples of journalism of any medium (text, audio or visual) and published on any platform (print, broadcast, podcast and digital).
Entries must demonstrate how the reporting was realised and how intersecting forms of discrimination were considered and represented in it and provide evidence of its impact.
Judging will take into account deadlines, resourcing and other pressures faced by the entrant/s, as well as ongoing reactions to the work, or social or legislative outcomes arising from it.
Judges will evaluate submissions according to the following criteria:
Representation of the drivers of gendered violence

Representation of intersecting forms of discrimination

Research, writing and production values, including ensuring expert opinions on gendered violence are heard

Strict adherence to ethical standards and guidelines on the treatment of victims sharing their stories

Inclusion of information for readers experiencing violence or abuse – such as 1800RESPECT

Innovation, enterprise or courage

Impact and public benefit

Time constraints and resources available
Judges will also take into consideration isolation or exposure to outside forces, as well as the real or potential dangers in presenting a story.
Entry into the Our Watch Award is based on independent acts of journalism, free from any commercial or corporate interests.
Entries may be either a single piece of work or may consist of up to three pieces that represent a body of work.
Each entry to the Mid-Year Celebration of Journalism is judged on how well it responds to: 
the category description; and 

judging criteria. 
Please note the Our Watch Award is subject to its own judging criteria (detailed above).
For more information on how judging works, including the overall judging criteria that the other Mid-Year awards are subjected to, please refer to the FAQs
Your entry must comply with the following Terms & Conditions