Winner: Samantha Maiden, news.com.au, "Young staffer Brittany Higgins says she was raped at Parliament House" "Parliament office 'steam cleaned' after alleged attack" and "Minister Michaelia Cash's voicemail message to Brittany Higgins".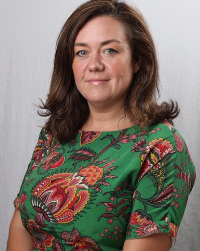 "Samantha Maiden's work fulfilled the extensive criteria for the Our Watch awards and showed enterprise, tenacity and compassion," the judges said, "while displaying her customary mastery of reporting on the political process. This led to a number of reviews at Parliament House which have the potential to improve safety for women in politics."

Samantha Maiden is the political editor for news.com.au. She won a Walkley Award for her coverage of federal politics and Scott Morrison's secret bushfire holiday to Hawaii in 2020. A press gallery veteran, she has covered federal politics for more than 20 years, including for The Australian and NewsCorp's Sunday papers. But her career began in South Australia, where she edited Adelaide University's student newspaper On Dit in 1992 and covered state politics. She is a regular guest on the ABC's Insiders and The Project. Her first book, Party Animals was published in 2020. Her career highlights also include being called a 'mad witch' by Peter Dutton.

---
On average, one woman each week in Australia is killed by a current or former partner. Research demonstrates that attitudes toward gender equality, and toward violence against women, play a major role in influencing rates of gendered violence.
There is a clear link between media reporting and community attitudes towards violence against women. Journalists play a vital role in shaping the public conversation and raising awareness of the true extent of this problem.
The Our Watch Award for excellence in reporting on violence against women and children exists to reward journalists for playing a part in changing these attitudes and stopping the violence before it starts.
The Walkley Foundation administers this award on behalf of Our Watch.