Winner: The Our Watch Award administered by the Walkley Foundation
Read all the winners of the Mid-Year Celebration of Journalism here.
Nina Funnell

,

News.com.au

,

The Mercury

and

NT News

, "

Let Her Speak

"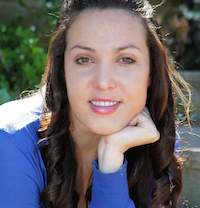 Nina Funnell is a freelance journalist, author and creator of the #LetHerSpeak campaign, which was created in 2018 in partnership with Marque Lawyers and News Corp. The campaign aims to overhaul restrictive sexual assault victim gag-laws, which make it an offence for rape survivors to self-identify in media in Tasmania and the Northern Territory. In response, in April 2020 Tasmania reformed the victim gag-law and the NT has recently introduced draft legislation. Nina has previously been awarded an Our Watch award (2017), a UN Media Australia award (2017), and the B&T Women in Media 'Journalist of the Year' award (2019).
Judges' comment: An exceptionally impressive, impactful multimedia campaign that was evidently the culmination of a comprehensive, co-ordinated investigation. Thoroughly researched and highly sensitive, the judges were particularly struck by Funnell's regard for context, the drivers of gender-based violence and the agency of individual survivors. The tangible reform outcomes achieved reflect this campaign's power and influence.