On average, one woman each week in Australia is killed by a current or former partner. Research demonstrates that attitudes toward gender equality, and toward violence against women, play a major role in influencing rates of gendered violence.
There is a clear link between media reporting and community attitudes towards violence against women. Journalists play a vital role in shaping the public conversation and raising awareness of the true extent of this problem.
The Our Watch Award for excellence in reporting on violence against women and children exists to reward journalists for playing a part in changing these attitudes and stopping the violence before it starts.
The Walkley Foundation administers this award on behalf of Our Watch.
2022 Winners
Bethany Atkinson-Quinton and Madison Griffiths, Broadwave, "Tender: Roia Atmar"
"This podcast series is raw and powerful storytelling at its best.  It unpacks with care and diligence the complexities of what happens after a woman leaves an abusive relationship. It is thoughtfully articulated through Roia Atmar's own story, interwoven with voices from other advocates and leaves us with a deeper, more nuanced understanding about gendered violence and what it is really like to be a survivor. Thank you for this incredible piece of work."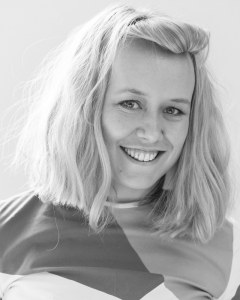 Beth Atkinson-Quinton is an award-winning audio producer, broadcaster, and journalist. They are the co-founder of Broadwave and have created work for Guardian Australia, ABC RN, the Wheeler Centre and more. Recently, Beth co-produced Tender: Roia Atmar (Broadwave) and series-produced Bad Taste (SBS). Currently, they are producing for ABC Audio Studios.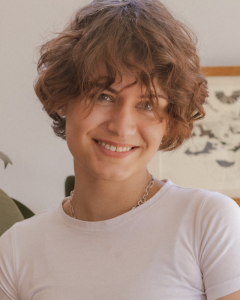 Madison Griffiths is an award-winning writer, audio producer and artist. She is the co-producer of Tender: Roia Atmar (Broadwave), an audio-documentary that explores what happens once women leave abusive relationships. She has had essays published in the Guardian, VICE, SBS, The Saturday Paper, Overland, Meanjin and more and is currently working as a columnist for Shameless. Her work largely centres around gendered violence and reproductive access.
2022 Finalists
2022 finalists were announced on May 26:
Bethany Atkinson-Quinton and Madison Griffiths

, Broadwave, "

Tender: Roia Atmar

"

Natassia Chrysanthos and David Leser,

Good Weekend

and

Good Weekend Talks

, Sydney Morning Herald, "

Sex, schoolkids and where it all goes wrong

" and "'

What heartache or trauma could have been avoided?': teen hook-up culture's social fallout

"

Karla Grant, Ross Turner, Michael Carey and Nick O'Brien, NITV, "Carly and Keenan: Struggle of Our Lives"
Read the full list of Mid-Year Celebration finalists here. Winners were announced at the Mid-Year Celebration of Journalism on June 15.