Congratulations Sarah Ferguson, Nial Fulton and Tony Jones, winners of the 2020 Walkley Documentary Award
Revelation
ABC and In Films
The Revelation team set out to achieve a series of television firsts — to interview Catholic priest sex offenders and film their trials. The level of difficulty in achieving those ambitions was enormous.  
In the long-running scandal of clerical abuse in Australia, there was one voice that hadn't been heard: the perpetrators. Revelation took cameras into courts to film the criminal trials of priests and brothers accused of sex crimes against children. Sarah Ferguson also conducted interviews with two of the church's worst offenders. Conscious of the risk they were taking putting these criminals on camera, the team had to be sure the material would justify the affront of seeing and hearing them. 
Sarah Ferguson is one of Australia's most respected and successful investigative journalists and film-makers. Her work has secured her reputation, along with an increasing global profile, built on hard-hitting interviews with international figures. Ferguson has received multiple journalistic and film-making awards, including the Gold Walkley, six Logies and AACTA awards for Best Documentary.  
Nial Fulton is an award-winning producer of internationally recognised films. He puts cameras where access has never before been granted, as seen in the critically acclaimed US series Borderland and award-winning series on domestic violence, Hitting Home. Fulton has received many awards, including AACTA and Walkley awards for documentary.  
Tony Jones has covered seminal news events of the last two decades, from the fall of communism in Eastern Europe, through the collapse of apartheid in South Africa to the rise of the Taliban. He co-created and presented Q&A, Australia's leading news panel program. He has received multiple awards for his work, including six Walkleys. 
Judges' comment
This haunting documentary broke new ground on an issue already well covered by the media and investigated by police and the Royal Commission alike. The extraordinary access to some of the Catholic Church's most notorious perpetrators of sexual abuse against children, as well as the insight it gave viewers into court proceedings, showed just how powerful journalistic documentary-making can be.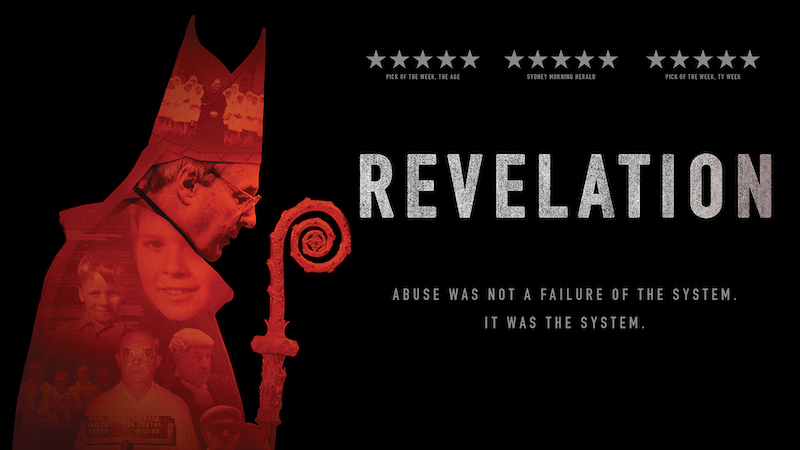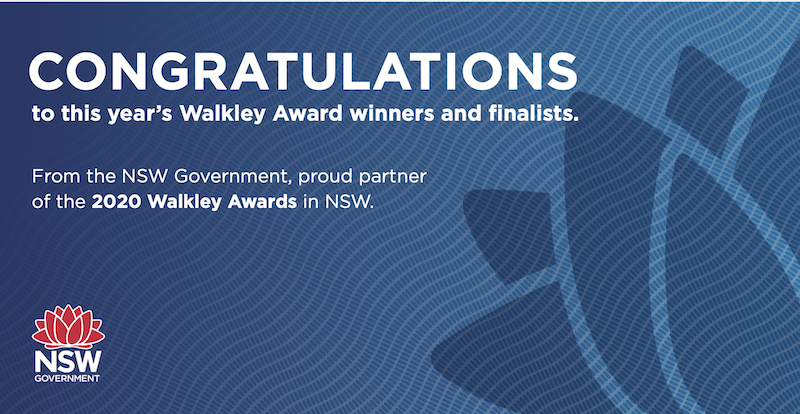 2020 Walkley Documentary Award: Eligibility and How to Enter
2020 WALKLEY DOCUMENTARY AWARD SHORTLIST
The winner of the Walkley Documentary Award will be announced via live broadcast on Friday, November 20, 2020.
Entries for the 2020 Walkley Award for Documentary opened on Wednesday, July 1 and closed Monday, August 31. Entries can comprise any nonfiction film made for cinema, broadcast or web release with a running time of at least 40 minutes and a maximum time of three hours, not including entirely scripted or improvised fictionalisations of actual events. If the documentary is part of a series that exceeds the three-hour limit entrants must choose the three hours of content they wish to be judged on (i.e. the first three episodes).
Entries that have appeared within regularly scheduled television current affairs programs must be documentary in nature and execution.
Number of entrants: The named entrant(s) should be the individual(s) most involved in the key journalistic and creative aspects of the filmmaking process. A maximum of three people may be designated as entrants, at least one of whom must be the credited director who exercised directorial control.
A huge thank you to the 2020 Walkley Documentary Award judges:
Helen Dalley, chair Walkley Documentary Award

Philippa McDonald, ABC

Rick McPhee, CJZ

Kylie Boltin, SBS

Anita Jacoby,

media executive and producer

Ian Darling, documentary filmmaker and producer, Shark Island Institute
2019 Walkley Documentary Award winner
Congratulations to Stan Grant and team, winners of the 2019 Walkley Documentary Awards
The remarkable story of Indigenous AFL player Adam Goodes is at the heart of The Australian Dream. Writer Stan Grant and the filmmaking team use Goodes' experience as the prism through which to tell a deeper and even more powerful story about race, identity and belonging. Reflecting in detail on the 2013, 2014 and 2015 AFL seasons, and the events that led Goodes to leave the game, the documentary asks fundamental questions about the nature of racism and discrimination in society today.
Stan Grant, a proud Wiradjuri man, has more than 30 years' experience in radio and television news and current affairs. Grant spent 10 years as a senior international correspondent for CNN in Asia and the Middle East. He won the 2015 Walkley Award for Coverage of Indigenous Affairs and his book, Talking to My Country, won the 2016 Walkley Book Award.
GoodThing Productions, Passion Pictures UK and ABC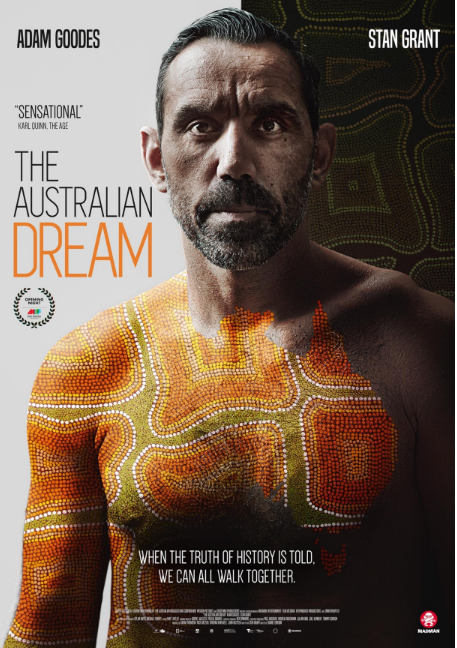 "The Australian Dream is exceptional because it confronts sports-obsessed white Australia with both its overt and subconscious racism. The documentary exposes the context in which white Australians, thinking they were merely barracking robustly for their footy team, were unaware of what had actually influenced their words and actions. Stan Grant's own profound insights as an Indigenous Australian have helped enable this documentary to confront non-Indigenous Australia with its wilful ignorance. It makes an inspiring contribution to reconciliation."
2018 Walkley Documentary Award-winner
Through exclusive access to videos and members of the Rohingya network who risked jail and execution, Evan Williams, Eve Lucas and Georgina Davies were able to prove that violence unleashed by the Myanmar army in late August 2017 was part of a long-standing campaign by the  military to systematically force all of the Rohingya out of the country permanently. They started with videos of civilians wounded and killed by the Myanmar forces as they fled their burning villages. Then they spent six months finding the people in those videos, cross-checking multiple accounts and sources. The documentary is being used as a key reference point by investigators from the US State Department and the UN Fact Finding Mission.
Evan Williams has more than 20 years' experience as a TV news and current affairs reporter and producer. From 1992 to 1997 he was the ABC's correspondent in South East Asia and then worked as a reporter on Foreign Correspondent. He reports regularly on SBS Dateline.
Eve Lucas is a freelance producer specialising in international current affairs. She produced a documentary that won a 2014 Emmy Award. In 2013, Lucas filmed and directed for Al Jazeera's 101 East series in Tajikistan and Sri Lanka. She has worked as a field producer for SBS Dateline throughout Europe.
Georgina Davies has been making longform programs for 20 years. She started as a researcher on Seven's Today Tonight, worked at BBC Current Affairs in London, and joined SBS Dateline in 2015. She became series producer in 2017 and acting executive producer in October 2018.
View Winner Profile
A Sense of Self
Martin Butler, Liz Jackson, Bentley Dean and Tania Nehme, ABC TV
Award-winning television journalist Liz Jackson is no stranger to making incisive reports, but this film was new territory. Jackson had the role of both subject and storyteller in this account of her descent into Parkinson's disease. Made by three close friends and co-directors – Jackson, her husband Martin Butler and director of photography Bentley Dean – A Sense of Self is built on a foundation of trust that allowed for a truly raw, intimate and compelling documentary about degenerative disease and its effects on a family. It's fearless reporting, with heartbreak and humour, and touched a nerve with more than a million Australians.
Hitting Home
Sarah Ferguson, Nial Fulton and Ivan O'Mahoney
Hitting Home went beyond an excellent news/current affairs story. It both exploited the momentum at the time of broadcast around domestic violence and propelled the issue much further, engaging viewers in complexities of gender control and violence, viscerally confronting male perpetrators and showing impact on families. It revealed compassionately that domestic violence affects all classes of women. A powerful window into a national crisis and a call to arms.
Only the Dead
Michael Ware
Only the Dead is Australian correspondent Michael Ware's documentary retrospective of seven years, beginning with the "Coalition of the Willing's" invasion of Iraq in 2003. It records the birth of the Islamic State in 2003, reveals a US war crime committed by soldiers in 2007, and takes you to the front lines of the conflict's greatest battles. The film also crosses over to the other side, to insurgent training camps and attacks against US forces. Ware's work as a frontline reporter resulted in his extraordinary access to the creator of IS, Abu Mousab al Zarqawi, and IS's videoed atrocities of suicide bombings in Baghdad and the first of its ritualised beheadings.