Millions of people around the world feel the humanitarian fallout from conflict every day. Wars are longer, increasingly fought in cities, between more armed groups with deadlier weapons than ever before. The human cost of conflict can be obscured when it takes place oceans away. The Humanitarian Storytelling Award seeks to elevate the unheard stories of communities affected by armed conflict and other forms of violence. It celebrates storytelling that does no harm, respects dignity, is inclusive, compassionate and people-focused. It recognises the role that journalists play in defending dignity and highlighting that even wars have limits.
(Photo: "The End of the Caliphate" by Chris McGrath, the 2019 Nikon-Walkley Press Photographer of the Year.)
2022 Winner
Winner: Andrew Quilty, Harper's Magazine, "When the Raids Came"
The judges said: In "'When the raids came' Andrew Quilty took us to the remote province of Maidan Wardak and to the family home of Abdul Jalisco Anees. Over two and a half years he pieced together the event that destroyed their lives: a raid, four dead, collateral damage and radicalisation. Through this meticulous and empathetic telling of their ordeal he contextualises the failures of government and international intervention in Afghanistan and its human toll. Transformative storytelling."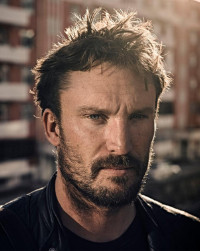 Andrew Quilty lived in Kabul, Afghanistan, from 2013 until after the Taliban took control of the country in 2021, working first as a photojournalist and later as a writer. He has won ten Walkley Awards, including the Gold Walkley in 2016, as well as George Polk Award, World Press Photo Awards and an Overseas Press Club of America award.
2022 Finalists
2022 finalists were announced on May 26:
Eric Campbell and Brietta Hague,

Foreign Correspondent

, ABC, "

The Cruel Sea

"

Andrew Quilty, Harper's Magazine, "When the Raids Came"
Calliste Weitenberg, Will Reid, Jordan Bryon, Micah McGown and Simon Phegan, 

Dateline

, SBS, "

Escape from Afghanistan

"
Read the full list of Mid-Year Celebration finalists here. The winners will be announced at the Mid-Year Celebration of Journalism on June 15.