Winner: Andrew Quilty, The Monthly and The Intercept, "The Worst Form of Defence: New revelations of Australian war crimes in Afghanistan" and "The CIA's Afghan Death Squads".
"This is what journalism is," the judges said. "Andrew Quilty focused on telling the people's stories and exposing the truth, despite putting himself in grave danger to tell the stories that demand to be told. Quilty's continued in-depth coverage, years of research, intimate knowledge of a people, culture, country and the conflict that continues to destroy the lives of so many for generations to come is evident.
"Powerfully written with such eloquence, delivering the horrific accounts of war crimes and suffering inflicted on civilians, that is also seen in his images that are emotive and deeply respectful. These stories expose the killings, abuses and injustices that may constitute war crimes and the failure to protect Afghanistan civilians."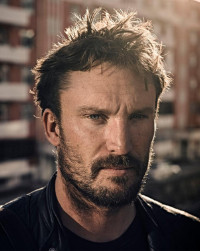 Andrew Quilty has been based in Kabul, Afghanistan, since 2013, working first as a photojournalist and more recently as a writer. He has won six Walkley Awards, including the Gold Walkley in 2016, as well as the George Polk Award, World Press Photo Awards and, most recently, an Overseas Press Club of America award.

---
Millions of people around the world feel the humanitarian fallout from conflict every day. Wars are longer, increasingly fought in cities, between more armed groups with deadlier weapons than ever before. The human cost of conflict can be obscured when it takes place oceans away. The Humanitarian Storytelling Award seeks to elevate the unheard stories of communities affected by armed conflict and other forms of violence. It celebrates storytelling that does no harm, respects dignity, is inclusive, compassionate and people-focused. It recognises the role that journalists play in defending dignity and highlighting that even wars have limits.
(Photo: "The End of the Caliphate" by Chris McGrath, the 2019 Nikon-Walkley Press Photographer of the Year.)