Winners: The June Andrews Award for Industrial Relations Reporting
(in memory of Helen O'Flynn and Alan Knight) 
Supported by Ai Group, Unions NSW, ACTU, UTS and MEAA
With philanthropic support provided in memory of Emeritus Professor Alan Knight   
Read all the winners of the Mid-Year Celebration of Journalism Awards here.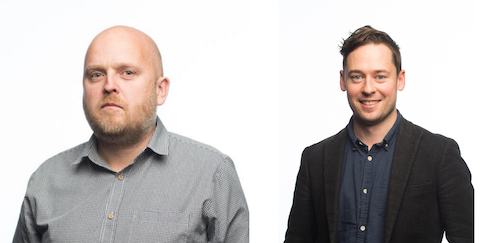 Ben Schneiders is an investigative journalist at The Age with a focus on industrial relations, business and politics. He has written extensively on the underpayment of workers, political corruption and on the labour movement. Ben is a Walkley Award-winning journalist and has worked at The Age since 2006 in roles including senior writer and workplace editor.
Nick McKenzie is a Walkley Award-winning investigative journalist with The Age and The Sydney Morning Herald. He has also reported for 60 Minutes and Four Corners.
Judges' comment: These explosive scoops on the CFMEU's John Setka caused a national political firestorm lasting weeks, plunged the organisation into crisis, and sparked battles between Labor and Australia's most militant union. The stories were only possible because of years of experience from both Schneiders and McKenzie in dealing with high-level industry and legal contacts.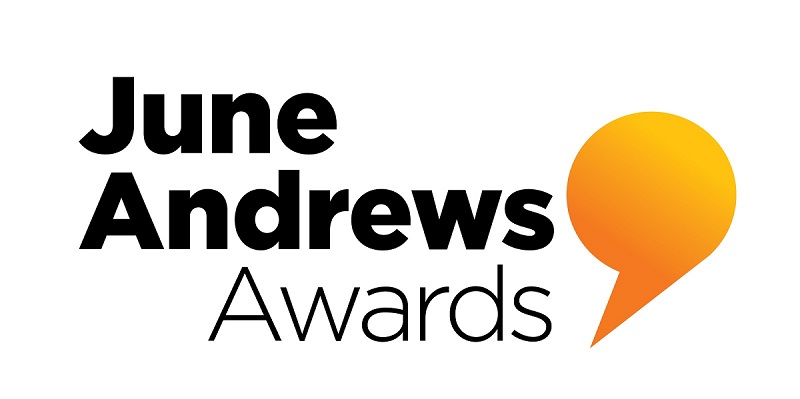 The June Andrews Awards for Industrial Relations Reporting in memory of Helen O'Flynn & Alan Knight is an all-media award recognising outstanding journalism which captures the importance of a robust industrial relations ecosystem for Australian workers and businesses, as well as its complexities.
The award seeks to elevate the importance of industrial relations coverage and to encourage it further. Established in 2017, it honours the two individuals within the award's title – Helen O'Flynn (1920-1984), one of Australia's most respected industrial journalists, and Alan Knight, an Emeritus professor and newspaper, radio and TV journalist for over 40 years.
The June Andrews Awards for Industrial Relations Reporting in memory of Helen O'Flynn & Alan Knight is made possible with philanthropic support by Kathy Egea in memory of Emeritus Professor Alan Knight.
Journalists working in all media are encouraged to apply and need not be designated Industrial Relations reporters. The winner is chosen on the basis of journalistic excellence.
Entrants may submit one piece of journalism or a body of work comprising up to three related pieces of journalism, published or broadcast in any medium from April 27, 2019  to April 26, 2020.

Emeritus Professor Alan Knight (1949-2017)
Alan Knight is remembered as one of Australia's leading journalism scholars; a teacher and mentor to some of the country's top journalists. Born in working-class Brisbane, he became part of the city's thriving underground press movement during the Bjelke-Petersen era. Knight was Brisbane correspondent for the National Review and editor of the University of Queensland's student paper, Semper Floreat. He was a founding member of Queensland's first community broadcaster and FM station 4ZZZ. 
By the 1980s, Knight joined the national broadcaster, where he stayed for the rest of his journalism career as a producer and presenter for ABC Radio and Radio National. He joined academia in 1990 as a lecturer at the University of Technology Sydney. By 1998, he became the director at the Australian Centre for Independent Journalism, completed a PhD, and was one of three Professors of Journalism at the time. Despite reaching great heights in academia, Knight was an activist at heart – but most importantly – a staunch defender of press freedom and the Fourth Estate.
Helen O'Flynn (1920-1984)
Helen O'Flynn was one of Australia's most respected industrial journalists, remembered for her knowledge, fairness and tenacity. O'Flynn was born in Greymouth, New Zealand. She came to Sydney in 1946 to work as press secretary at the Daily Telegraph. She was transferred to reporting staff after Sir Frank Packer learnt of her extraordinary short-hand speed.  While based at the Trades Hall, O'Flynn formed strong bonds with union leaders and officials who respected her judgment and trusted her word. 
In 1956, she transferred to the Daily Mirror, and joined the Sydney Sun 10 years later, where she covered State Parliament. Her shrewd judgement and uncompromising standard surprised politicians. She rejoined the Daily Telegraph in 1978. Engrossed in the politics of Parliament and trade unions, O'Flynn was a branch committee member of the Australian Journalists Association from 1971. In 1973, she became state president for a year. An illness eventually forced O'Flynn to stop her long reporting career. 
Credit: National Library of Australia archives/The Australian/The Canberra Times
PAST WINNERS
The 2019 winners of the Helen O'Flynn & Alan Knight Award for Best Industrial Reporting were Ben Schneiders and Royce Millar, The Age, "SourDough: Australia's High-End Restaurant Scandal".
The 2018 industrial reporting award winners were Emma Field and Vanessa Marsh for their story in The Weekly Times, The Courier-Mail, Townsville Bulletin, Bundaberg NewsMail and The Rural Weekly, "Pacific worker program death count".