The June Andrews Award for Industrial Relations Reporting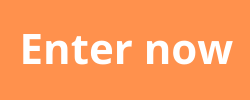 Entries Open NOW

Entries close Monday April 26, 2021
The June Andrews Awards for Industrial Relations Reporting is an all-media award recognising outstanding journalism which captures the importance of a robust industrial relations ecosystem for Australian workers and businesses, as well as its complexities.
The award seeks to elevate the importance of industrial relations coverage and to encourage it further.
Journalists working in all media are encouraged to apply and need not be designated Industrial Relations reporters. The winner is chosen on the basis of journalistic excellence.
Entrants may submit one piece of journalism or a body of work comprising up to three related pieces of journalism, published or broadcast in any medium from April 27, 2020  to April 26, 2021.