Winners: Nina Funnell, Kerry Warren, Gina McWilliams, Hannah Stenning and Georgia-Kate Schubert, news.com.au, The Herald Sun, The Mercury, The Courier-Mail and NT News, "Let Her Speak"

"Let Her Speak is an outstanding entry in an outstanding field," the judges said. "It led to laws being changed in three jurisdictions, sparked a national conversation about sexual assault, and resulted in one of the women involved in the campaign, Grace Tame, being named Australian of the Year. It is courageous, transformative journalism."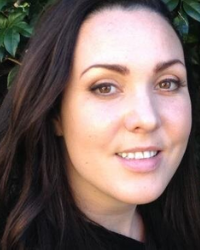 Nina Funnell is a Walkley Award-winning journalist and author. She is the creator and powerhouse behind the #LetHerSpeak/ #LetUsSpeak campaign, which in 2020 led to the overhaul of sexual assault victim gag-laws in Tasmania, Victoria, and the Northern Territory. She is currently working on her second book Let Her Speak (Harper Collins, 2022).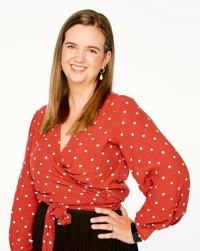 Kerry Warren started her career at The Sydney Morning Herald before making the typical 20-something move to London. She returned to Australia in 2011 as digital managing editor of The Australian Women's Weekly, before joining news.com.au in 2019 as commissioning editor, shortly after the debut of #LetHerSpeak in November 2018. Over the next 18 months, Kerry and journalist Nina Funnell published dozens of pieces for the campaign, giving sexual assault survivors a voice and successfully getting two states and a territory to repeal or review their archaic gag laws. Kerry is currently news.com.au's afternoon news editor.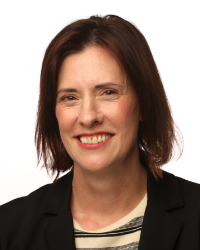 Gina McWilliams has been a media lawyer since she was first admitted in 2004. She is currently one of News Corp Australia's Senior Legal Counsel: a role in which she is able to enjoy the benefits of the diverse and challenging work brought to her by clients such as her co-finalists.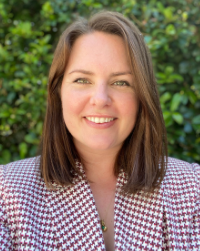 Hannah Stenning is Head of Video for News Corp Australia and looks after video content strategy for all of News Corp's digital brands. She began editing the first articles for #LetHerSpeak in her formal role of Commissioning Editor of news.com.au before taking on the video leadership role and continuing to work on the campaign from a video perspective. Hannah has previously worked as a producer for 60 Minutes and the Today Show.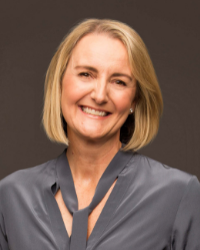 Georgia-Kate Schubert is head of policy and government affairs at News Corp Australia. She also leads the workstreams of Australia's Right to Know coalition of media organisations. She worked as a media and policy adviser in the Federal Government and has worked in various policy, strategy and public affairs roles since. 
---
The June Andrews Award for Women's Leadership in Media honours women who are making an outstanding journalistic contribution to gender equality and the visibility of women in society – both in Australia and on a global scale. It celebrates reporting that demonstrates notable innovation, enterprise or courage in raising awareness of women's experiences and perspectives, and reflects the significance of media coverage in altering perceptions, challenging stereotypes and fighting misinformation.
Entry fee
Thanks to the support of PwC the entry fee for this award is capped at $50.
Judging criteria
Judges will evaluate submissions according to the following criteria:
Newsworthiness

Research, writing and productions

Incisiveness

Innovation, enterprise or courage

Impact and public benefit

Adherence to ethical standards

Time constraints and resources available
Judges will also consider the pressure and demand of reporting deadlines, and the location of the journalist. They also take into consideration isolation or exposure to outside forces, as well as the real or potential dangers in presenting a story.
Conditions of entry
Submissions are open to women working in both mainstream or alternative media, as individual pieces or collaborative projects. Entries may be single pieces or may consist of up to three pieces of work to represent a body of work. All forms of media are accepted.
Entries must have been published, broadcast or televised in Australia from April 27, 2020, to April 26, 2021. Eligibility for Women's Leadership is based on independent acts of journalism, free from any commercial or corporate interests.
All entrants must certify that the entry is their original work. Apart from standard sub-editorial/production treatment, submissions must adhere to the MEAA Code of Ethics in their preparation; undertake to abide by this Code of Ethics, and have complied with all copyright requirements. 
If you have any further questions, please contact either:
Marcus Raue 
marcus.raue@walkleys.com or 0437 762 715
Lauren Dixon
lauren.dixon@walkleys.com or 0413 212 890