Women's Leadership in Media
Women's Leadership in Media honours women who are making an outstanding journalistic contribution to gender equality and the visibility of women in society – both in Australia and on a global scale. It celebrates reporting that demonstrates notable innovation, enterprise or courage in raising awareness of women's experiences and perspectives, and reflects the significance of media coverage in altering perceptions, challenging stereotypes and fighting misinformation.
The 2019 winner of Women's Leadership in Media is Melissa Davey from Guardian Australia for "The investigation into Dr Gayed". See all the winners of the Walkley Mid-Year Celebration here.
The 2019 finalists were:
Melissa Davey

,

Guardian Australia

, "The investigation into Dr Gayed"

Lorna Knowles, Jo Puccini and Alison McClymont

,

7.30

, ABC TV,

AM,

ABC Radio and ABC News Online, "#MeToo in The Australian Greens"

Sherele Moody, Rendezview, News Corp Australia, Facebook: The RED HEART Campaign and Google Maps: The Australian Femicide & Child Death Map "Who. Where. When. How: Paying Tribute to Murdered Women & Children"
See the full list of 2019 Mid-Year Celebration finalists here.

Melissa Davey wins Women's Leadership in Media 2019
Judges will evaluate submissions according to the following criteria:
Newsworthiness
Research, writing and productions
Incisiveness
Innovation, enterprise or courage
Impact and public benefit
Adherence to ethical standards
Time constraints and resources available
Judges will also consider the pressure and demand of reporting deadlines, and the location of the journalist. They also take into consideration isolation or exposure to outside forces, as well as the real or potential dangers in presenting a story.
Submissions are open to women working in both mainstream or alternative media, as individual pieces or collaborative projects. Entries may be single pieces, or may consist of up to three pieces of work to represent a body of work. All forms of media are accepted.
Entries must have been published, broadcast or televised in Australia from April 27, 2018 to April 26, 2019. Eligibility for the Women's Leadership is based on independent acts of journalism, free from any commercial or corporate interests.
All entrants must certify that the entry is their original work. Apart from standard sub-editorial/production treatment, submissions must adhere to the MEAA Code of Ethics in their preparation; undertake to abide by this Code of Ethics; and have complied with all copyright requirements.
Congratulations to the 2018 Women's Leadership in Media Award winner Jane Caro. Her winning body of work comprised stories appearing in The Saturday Paper, ABC News online and University of Queensland Press:
See the full announcement of the mid-year award winners here.
2018 Judges: Anne Davies ( Guardian Australia), Kate DeBrito (news.com.au) and Virginia Haussegger (50/50 by 2030 Foundation)
View all the 2018 finalists here.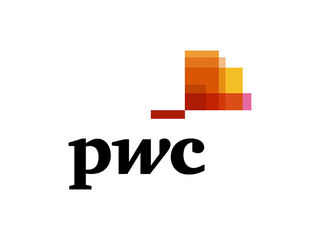 Winner of the 2018 Women's Leadership in Media Award: Jane Caro. Her winning body of work included "Women's Entrappings of High Office", "Women over 50 are living out two fates that show feminism is an incomplete project" and "Unbreakable: Women share stories of resilience and hope".