"Brownwyn Bishop's Chopper Scandal"
All Media: Scoop of the Year
A forensic trawl of MPs' expense claims led Annika Smethurst to question the then Speaker of the House of Representatives about a charter flight to Geelong. Bronwyn Bishop denied any wrongdoing and the Herald Sun ran the story online and in the paper. The ensuing uproar (#choppergate) rankled with Australians from all walks of life, and eventually led to the Speaker's resignation.
Annika Smethurst studied journalism and international studies at Monash University where she won a traineeship with News Corp after graduating with honours. She worked with the Bendigo Weekly, dabbled in radio with the ABC and worked for a state government politician before landing at the Herald Sun. She was promoted to the Spring Street round within six months and was part of the Victorian state politics team which was nominated for a Walkley award for their work on the Baillieu government's secret tapes bombshell. She joined the Herald Sun team in Canberra in 2015. This is her first Walkley Award.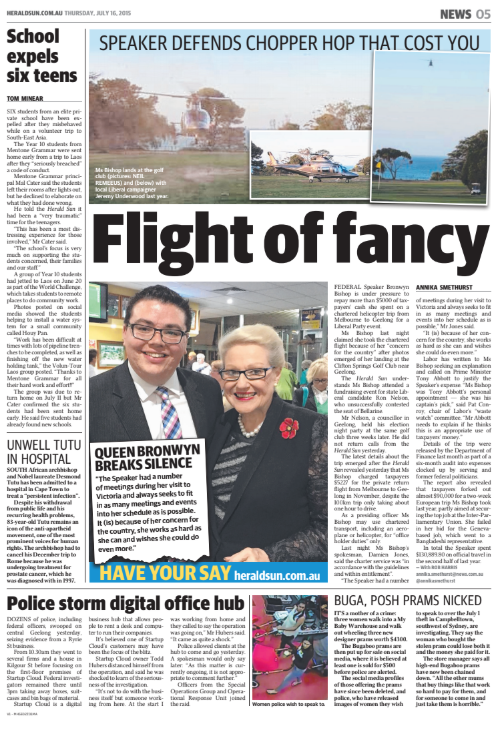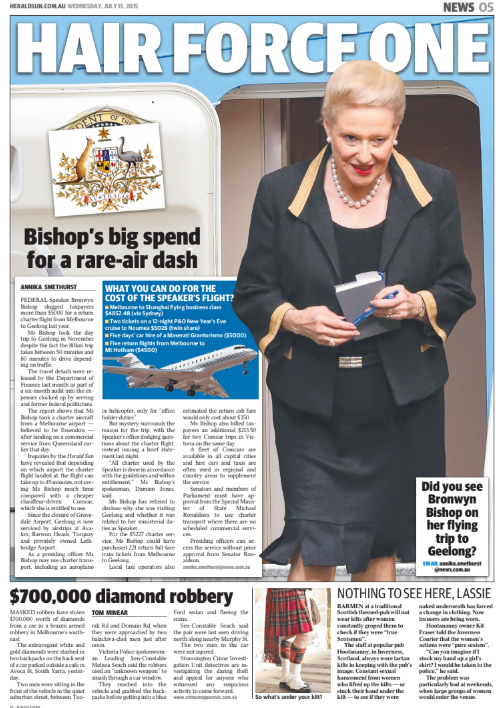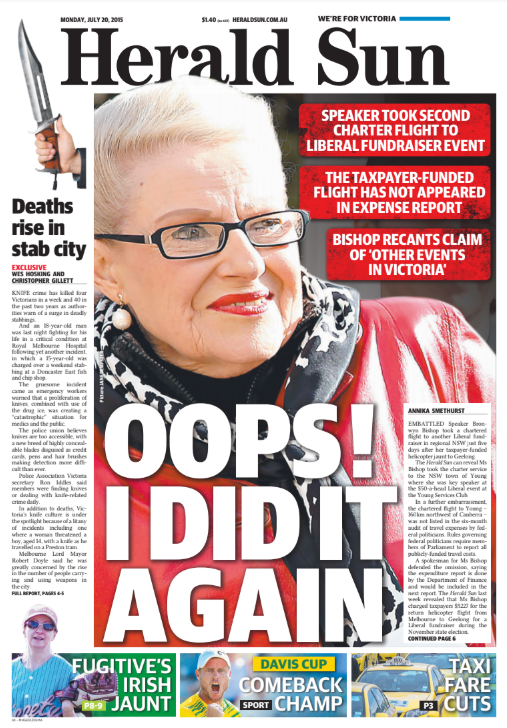 Ready for take-off… Choppergate was a story that had wings, from the rock star arrival at a Geelong fundraiser, to the "Oops, I did it again" headlines as Annika Smethurst's determined trawling of parliamentary expenses led to one juicy revelation after another. The result was a rough landing for the Speaker, and ultimately helped undermine PM Abbott's leadership.