All Media: Scoop of the Year
Annika Smethurst had written a series of stories on ministers using VIP aircraft for travel when a tip led her to investigate health minister Sussan Ley. Smethurst revealed Ley had charged taxpayers for several trips, among them a house-hunting visit to the Gold Coast. Ley had travelled to the Gold Coast at least 17 times between 2013 and 2017, costing taxpayers more than $40,000. 
Smethurst cross-referenced the trips with Ley's parliamentary and ministerial duties and found no evidence of "official business" on at least nine of these occasions. Ley insisted that she met with stakeholders but would not provide her diary, and stood aside as health minister pending an investigation. Smethurst was persistent and rigorous, finding records and people Ley had been talking to, including a retired couple who told the Herald Sun that Ley and her partner had inspected their home. Ley has since resigned and Malcolm Turnbull has established an independent authority to monitor and adjudicate expense claims. Smethurst is the national political editor for the Sunday Telegraph, Sunday Herald Sun and Sunday Mail. She began her print career in Bendigo before being selected for the Herald and Weekly Times' traineeship program in 2011. Smethurst worked as a state political reporter in Victoria before joining the Canberra press gallery. She also has two Quill awards for political reporting and was the 2016 Young Press Gallery Journalist of the Year. Smethurst was the 2017 Press Gallery Journalist of the Year and this is her second Walkley Award; she also won this category in 2015 with her story on the Bronwyn Bishop chopper scandal.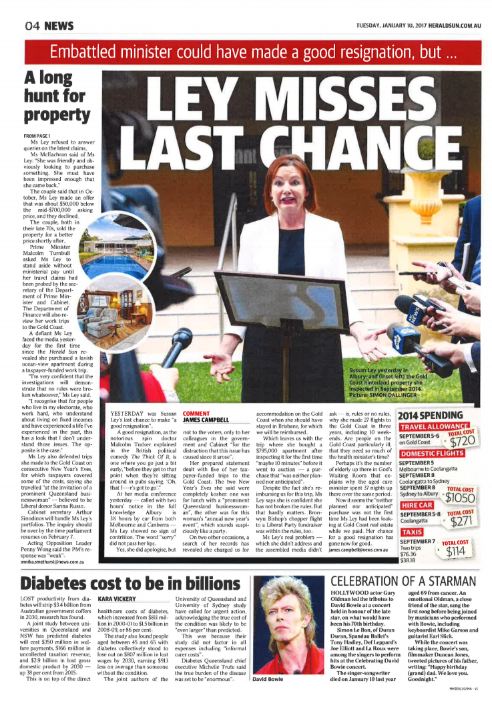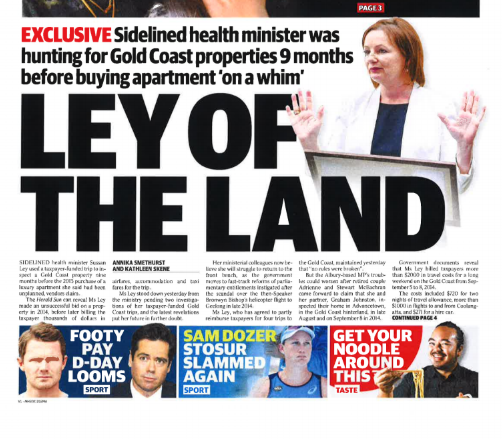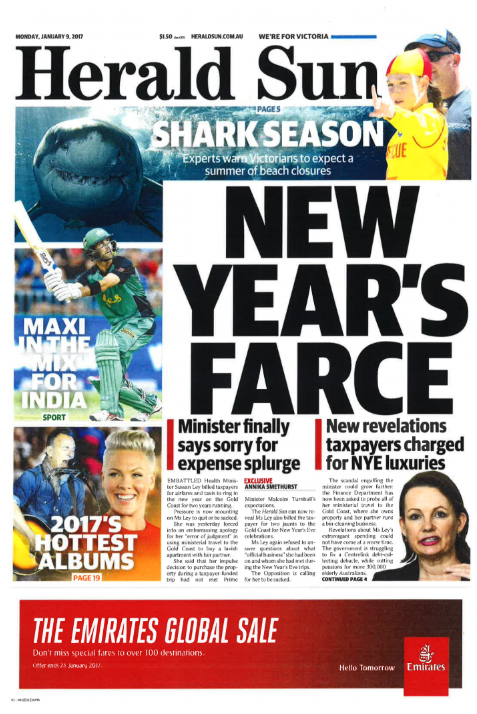 If where there's smoke there's fire, this scoop uncovered the box of matches that federal health minister Sussan Ley was hiding. Journalist Annika Smethurst's determination to untangle an arrogant web of political lies exposed a taxpayer-funded expense rort that rocked the Australian government. Prime Minister Malcolm Turnbull was forced to reshuffle his Cabinet and the health minister was forced to resign over her abuse of entitlements. Journalism at its finest.