"Chasing the circus: a year of chaos and scandal in Territory politics"
All Media: Coverage of Community & Regional Affairs
 "Chasing the circus" showcases just three stories from a much larger project aimed at uncovering corruption in Northern Territory politics.  
In "Mates rates", Ben Smee drew on leaked government documents to reveal that the former Territory Labor Government used its final day in power to hand Unions NT the long-term lease on a $3 million Darwin property for less than $450. The report led to a corruption inquiry that found former ministers had acted improperly and "with bias over many years".
"Bush rebels storm out" exclusively reported the demands of a group of backbenchers who were threatening to move to the cross benches. It came out at the height of a political crisis, when the rebels had been in negotiations with the Government for days.
"Cash for access" emerged from a months-long investigation that dug up documents showing a politically aligned magistrate had attempted to pay cash to gain access to government files. The magistrate resigned within three hours of being contacted about the story, but used legal threats to delay publication until the documents were read into the parliamentary record.   
Ben Smee is the chief of staff at the NT News in Darwin. Ben's career began as a cadet at the Daily Advertiser in Wagga Wagga, before he moved to spend seven years in various roles at his hometown paper, the Newcastle Herald. He was named a finalist for the Walkley Young Australian Journalist of the Year award in 2009. Ben arrived in Darwin about 18 months ago to chase politicians around the Top End.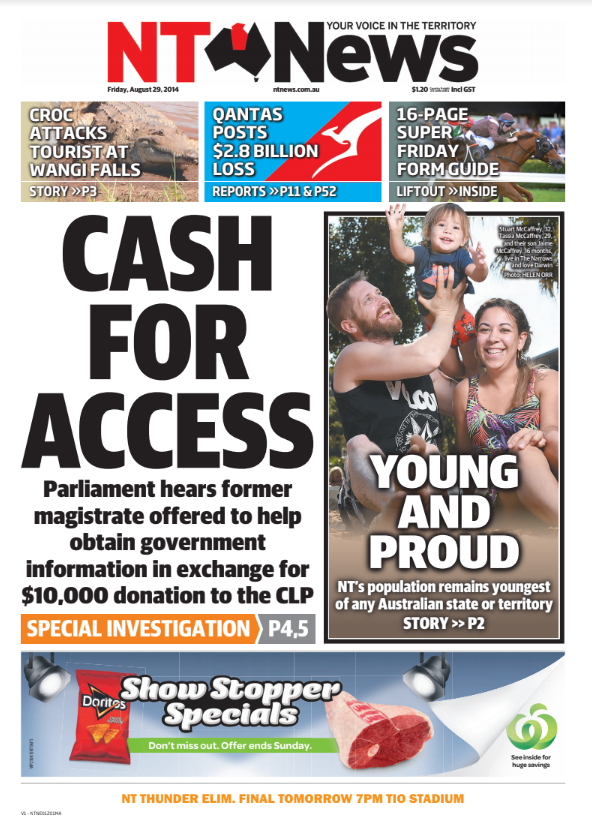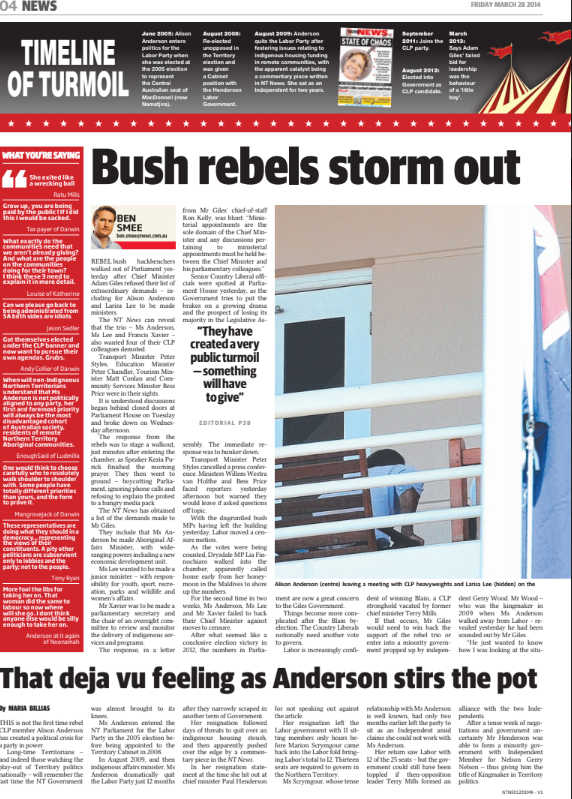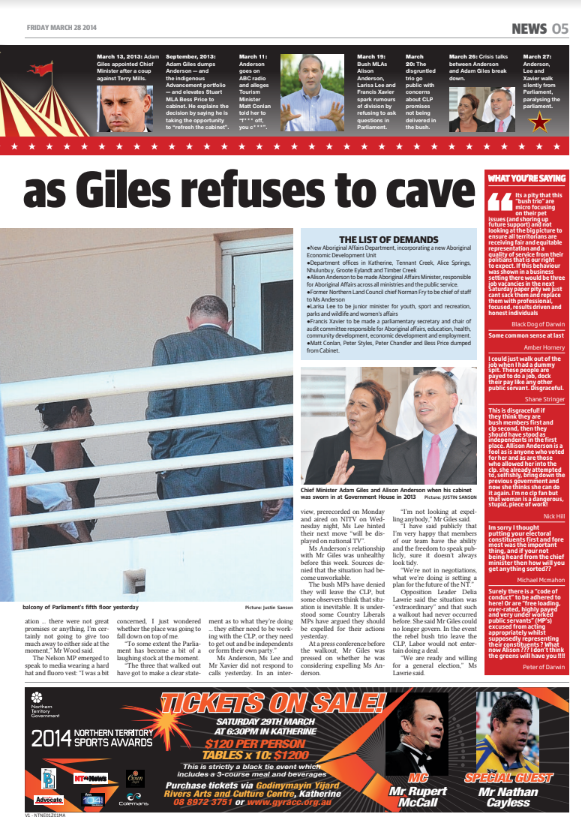 "Ben Smee has demonstrated how it is possible to unlock the power of good community and regional journalism through dogged investigation, determination and good old-fashioned sleuthing. The impact of Smee's work is made clear with the magistrate's resignation. This is strong journalism – the kind the Territory really needs."