Nikon-Walkley Press Photographer of the Year
Nikon-Walkley Photo of the Year
In Gary Ramage's Photo of the Year, it takes nine staff members in the Emergency Department at the Royal Perth Hospital to restrain and treat just one ice addict. This dramatic photo shows both the focus and dedication of the professionals who are at the often violent end of the ice scourge. Even so, Ramage accords the addict respect as he reveals him prostrate, vulnerable and deserving of the viewers' empathy. This multi-layered image moves beyond this single incident into the realms of social commentary.
Ramage spent four weeks on a nationwide investigation into the extent of Australia's ice problem, visiting three emergency departments and photographing not only those addicted but also their families, loved ones, and the medical and security professionals picking up the pieces. Ice stories, both action and portrait, formed the heart of Ramage's body of work, but his portfolio submitted for Photographer of the Year also included shots "from the hallowed ground of Gallipoli to the Australian military's latest front line in Iraq".
Gary Ramage is an Australian photojournalist with more than 24 years' experience in the industry. He's currently the News Corp chief photographer at Parliament House in Canberra, mainly covering Australian federal politics. He has documented conflicts all over the world, including in Somalia, Bougainville, Bosnia, Kosovo, East Timor, Iraq and Afghanistan. He's also travelled extensively around the world on major news assignments. In 2014, HarperCollins published Afghanistan: Australia's War, Ramage's collaboration with journalist Ian McPhedran.
Ramage is also an accomplished video journalist and won the 2012 Walkley Award for Best Broadcast Camera Work for his coverage of a battle between Australian diggers and the Taliban in Uruzgan province.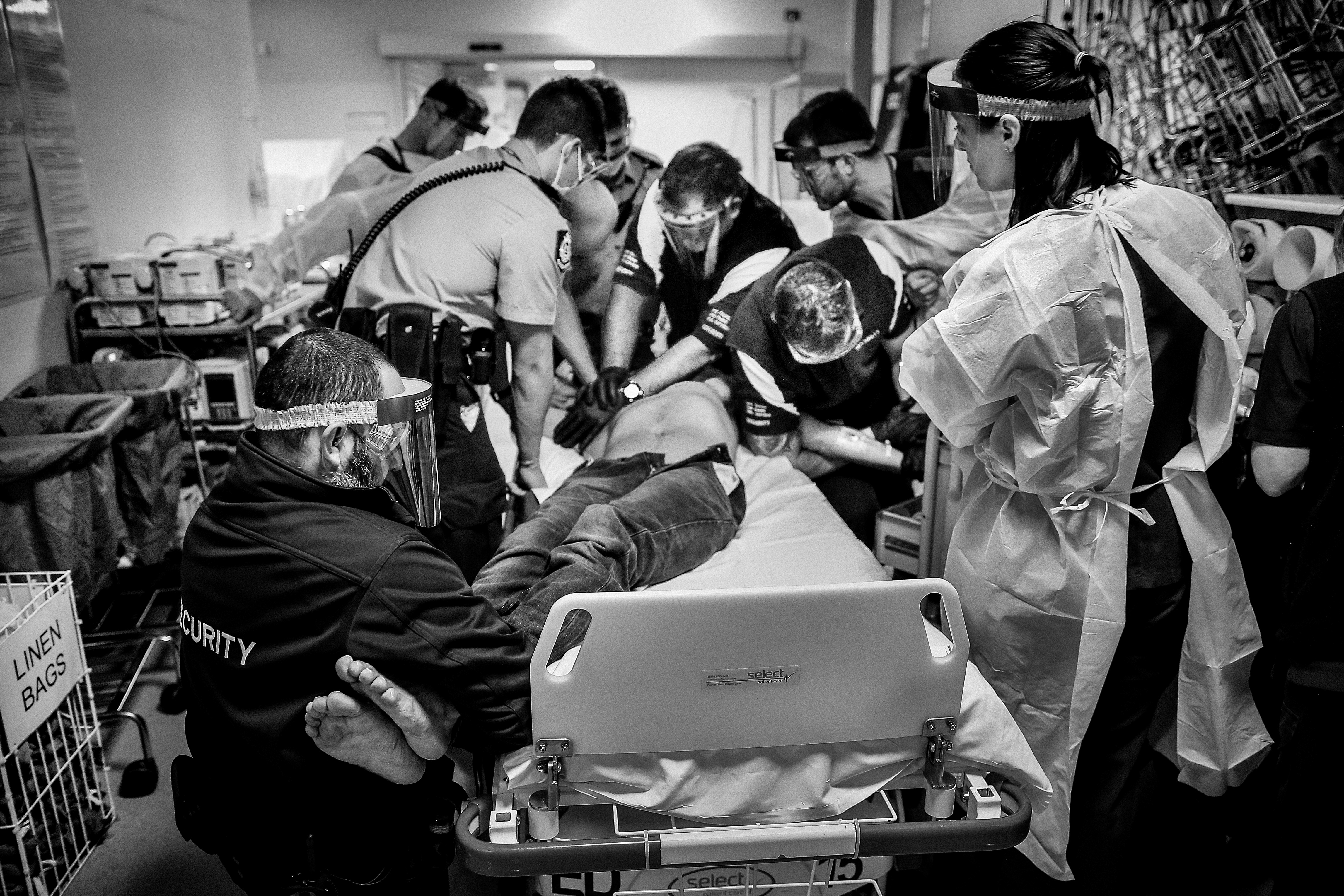 Ramage's Photo of the Year captures the confronting reality of one of Australia's most significant social problems: This is a great action image with social impact beyond the people in the frame. While the image is dramatic, Ramage's dedication to telling this story without stigmatising or judging the drug's many victims is a credit to his ethics and empathy.
His portfolio demonstrates his range, skill and superb ability to cover the regular news beat as well as in-depth reporting. Gaining incredible access and telling difficult stories, he draws our attention to the topics of the moment. The ice series is fantastic, but all the images are strong. The breadth of work is impressive; it's all of a very high standard.