"Jihad Me at Hello"
"Fillip for Republicans"
"Voyage of the Crammed"
All Media: Headline Journalism
Sean Keeley's winning headlines showcase his ability to capture the story in four or less words, while enriching the coverage with wit and clever historical references.
"Jihad Me at Hello". Oh, the irony of twisting a Tom Cruise chick flick line around the tale of young Australian women travelling to Syria to marry IS fighters. As Keeley put it, "Everyone loves a love story. And this tale of young women losing their heads over Islamic State death cult terrorists is one to warm the heart. What's not to love about a man with a Kalashnikov and a mindset entrenched in the 14th century?"
"Voyage of the Crammed" was set above an article recalling the tale of 2000 soldiers enduring a packed journey aboard an Australian troopship bound for the battlefields of World War I.
"Fillip for Republicans" was a satisfying word play for the story of prime minister Tony Abbott's knighthood gift to Prince Philip.
Sean Keeley came to Australia from the UK where he was a subeditor on the Fleet Street tabloids. He started in journalism as a reporter for local papers in the south of England and, after 10 years writing stories, moved on to subbing and page layout. In 2000, he joined The Sun and by the end of his time there was check subbing on the middle bench. He has also worked at News of the World, Sunday People and London Evening Standard. He left the UK in 2008 to marry an Australian and now works at The Courier-Mail.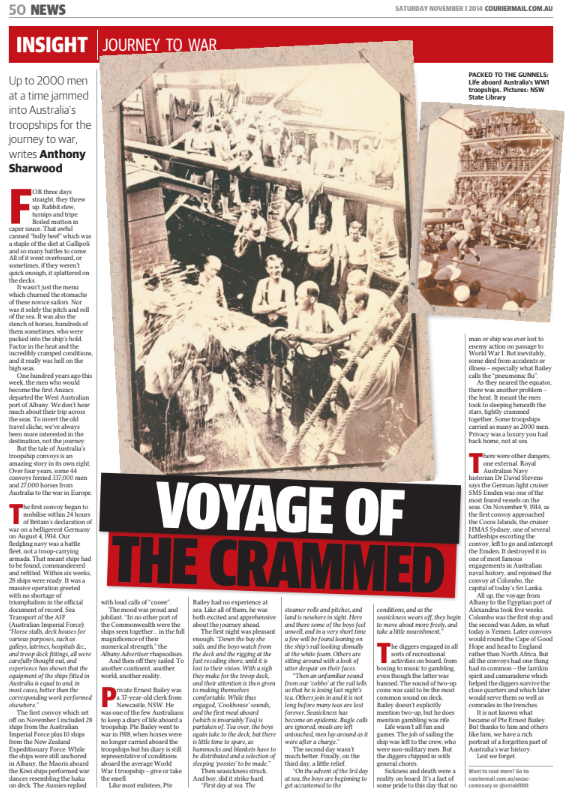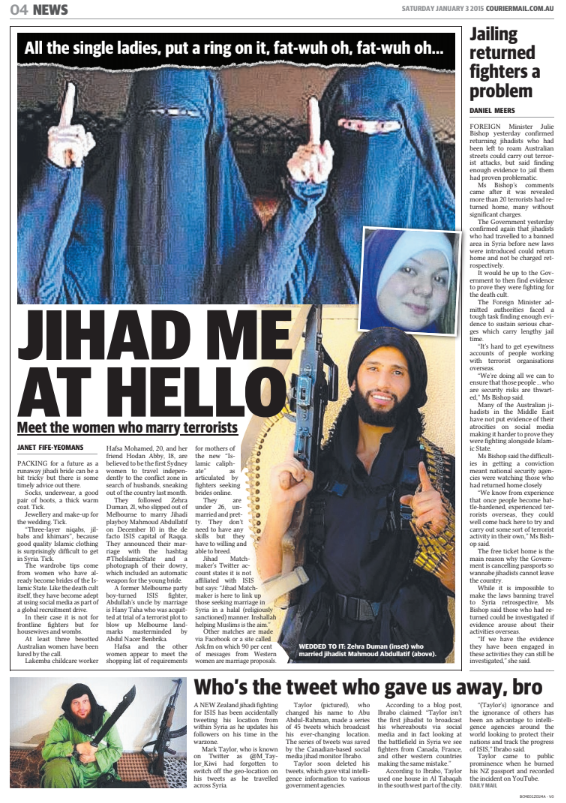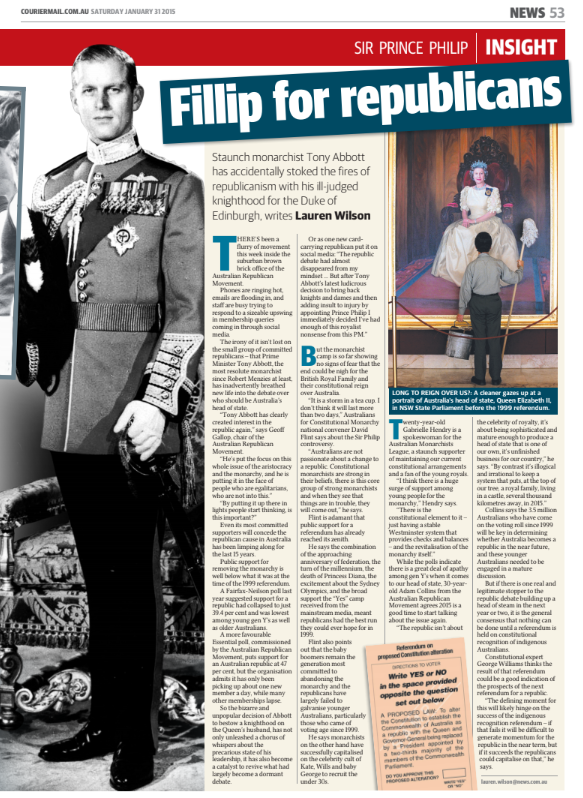 Smart, sharp, concise and with a nod to popular culture and literature, Sean Keeley's three headlines stood out from all the other entries. "Jihad Me at Hello" – a judges' favourite – was not only funny, it nailed the brief of a tabloid headline, making it impossible not to read on. "Voyage of the Crammed" was the perfect tabloid headline with sophistication, a historical reference to the 1939 voyage of Jews to Cuba that was the inspiration behind the movie Voyage of the Damned. Great, engaging headlines that have a clean simplicity underpinned by a sophisticated use of words and historical references.