Australia-China Media Exchange Program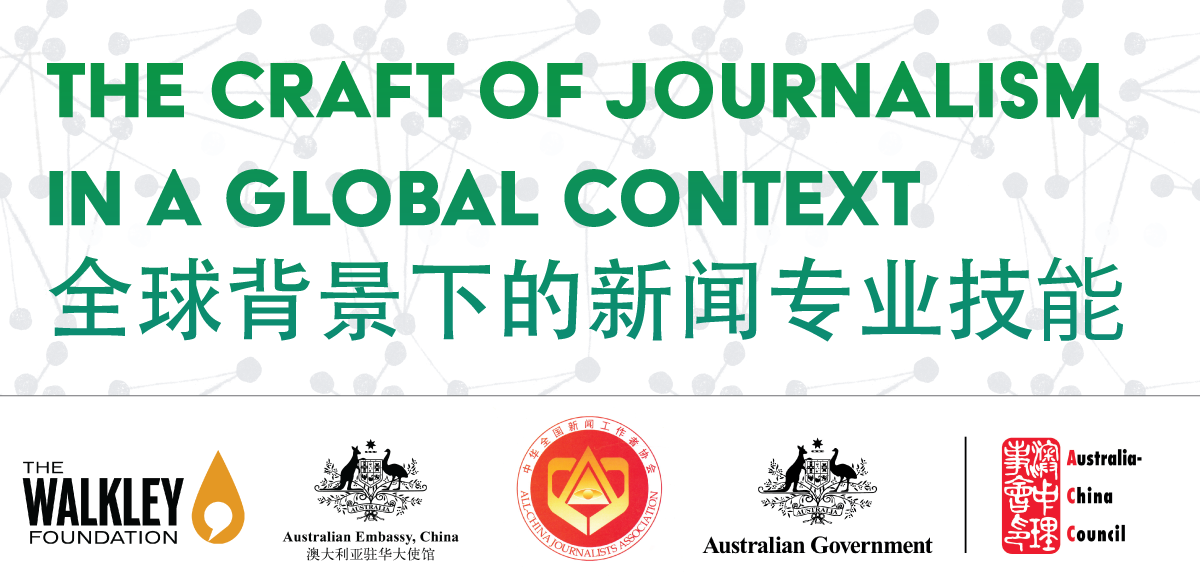 Australia-China Media Exchange
2018 program
In April 2018 the Walkley Foundation and the Australian Embassy in Beijing, together with the All China Journalists Association, presented a series of journalism masterclasses led by three Walkley-winning journalists. The group spent a week traveling across three mainland cities, visiting leading Chinese media organisations and engaging with students of journalism and Australian studies in some of China's top universities.
"Accompanied by The Australian's Chip Le Grand, whose book The Straight Dope won the 2016 Walkley Book Award; the ABC's Rachael Brown, whose Walkley-winning Trace podcast had more than 2.2 million downloads; and Gold Walkey-winning freelance photojournalist Andrew Quilty, who is based in Afghanistan, I set off for the People's Republic."
Read Helen Sullivan's dispatch from the 2018 Australia-China Media Exchange program here.
2016 program
In partnership with the Australia-China Council, the Australian Embassy in Beijing and the All China Journalists Association, the Walkley Foundation will run a series of university masterclasses and public speaking engagements this November in Beijing, Guangzhou and Shanghai.
Walkley Award-winning journalists Trent Dalton (The Weekend Australian Magazine), Caro Meldrum-Hanna (Four Corners, ABC) and Steve Pennells (Seven and The West Australian) will run masterclasses at leading universities across China facilitating an ongoing exchange of ideas and expertise. The Australian journalists will also meet with recent graduates and partake in public events with The Beijing Bookworm festival and AustCham in Shanghai.
"The Walkley awards have been bench marking excellence in journalism since 1956. We are incredibly proud to share the stories with china's next generation of storytellers and journalists in China with three Walkley-winning journalists. And we look forward to learning more about China and building lasting relations with the journalism community there." Jacqui Park – Walkley Foundation CEO
Notes from past exchanges
Past exchange participants:
2016
Trent Dalton, The Weekend Australian Magazine
Caro Meldrum-Hanna, Four Corners, ABC
Steve Pennells, Seven and The West Australian
2018
Rachael Brown, ABC
Andrew Quilty, freelance photojournalist
Chip Le Grand, The Australian