Google News Initiative Training
Google and the Walkley Foundation are working together to bring the latest digital skills to newsrooms and universities. In February 2019 we announced the Google News Initiative Training Program to be managed in Australia and New Zealand by John Bergin.
Our shared mission is to create a sustainable future for journalists and newsrooms through innovation and professional development. We aim to provide free training sessions to 4,000 students, journalists and editors across Australia and New Zealand.
The Google News Initiative Trainers Network brings together an accomplished team from a variety of industry backgrounds and expertise, including working journalists, academics and media instructors and educators.
Over the year, they'll be working with newsrooms, universities, and freelancers to share their knowledge and skills, and help journalists grow and succeed.
Google News Initiative Trainers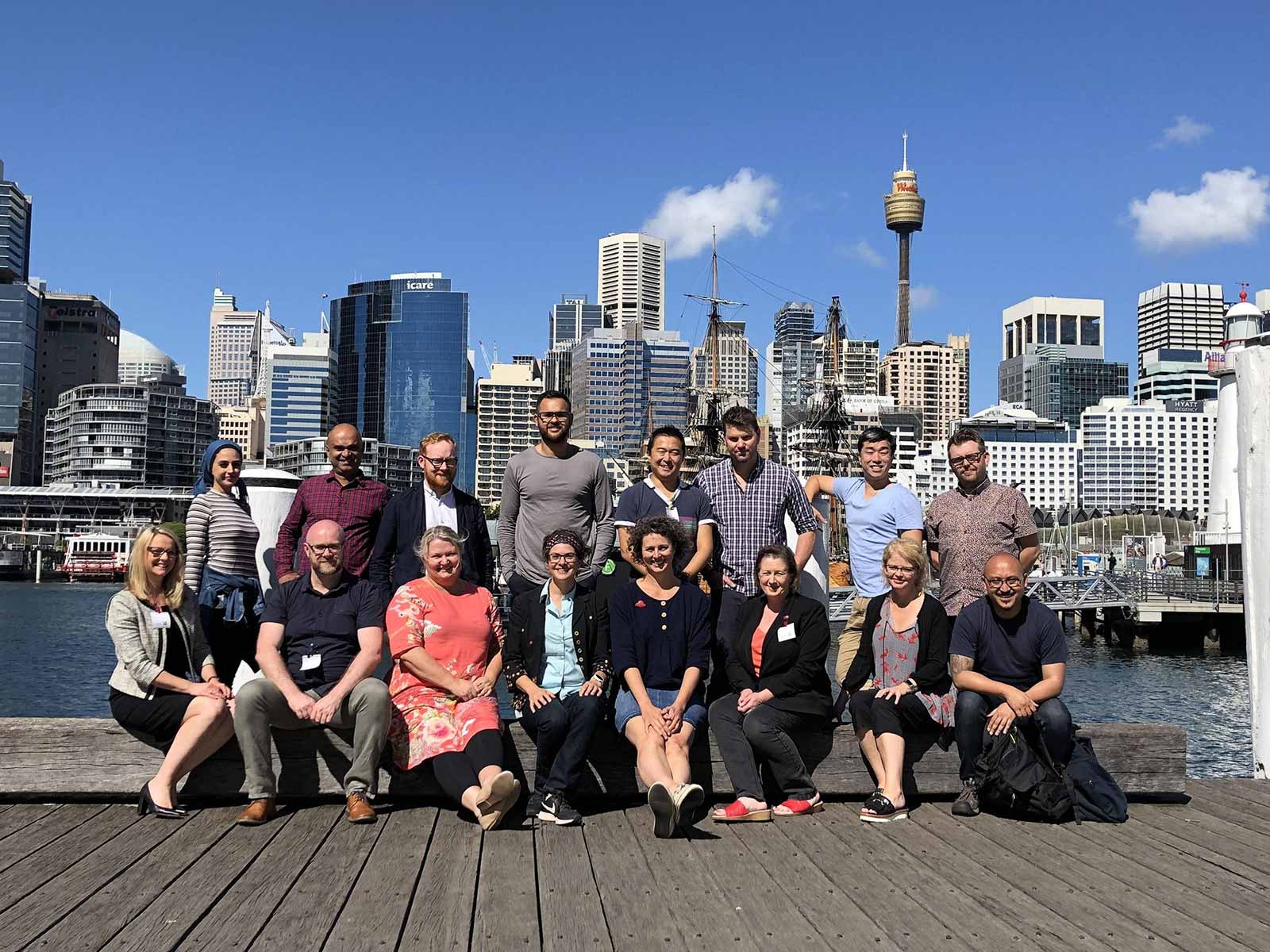 Top row (left-right): Tahmina Ansari (instructor), Miguel D'Souza (AAP), Alan O'Riordan (Storyful), James Saunders (Indigenous X), Tony Yoo (instructor), Nic Hopkins (Google), Ky Chow (instructor), Taylor Sincock (MediaWorks)
Bottom row (left-right): Anne Kruger (ABC), Eoghan Sweeney (OSI Essentials), Sue Stephenson (UTS), Denby Weller (UTS), Meredith Booth (Uni SA), Kathryn Wicks (SMH.com.au), Laura Franklin (NZ Herald), Tito Ambyo (RMIT)
If you're interested in organising a free digital skills training session, managed by the Walkley Foundation, please contact John Bergin.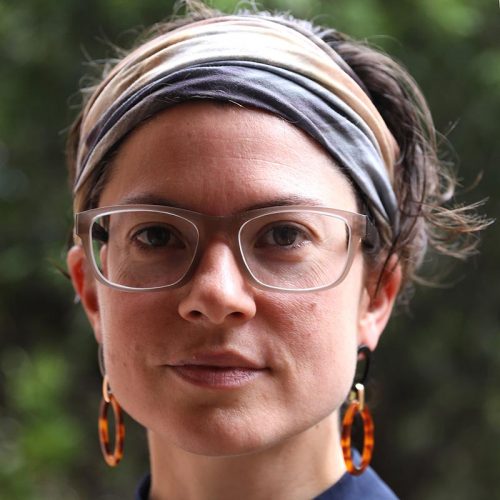 Denby Weller is a multimedia journalist and lecturer at UTS. She spent three years as a video producer at Fairfax Media, beginning in breaking news and eventually spearheading the national Explainers project, where she produced over fifty explainer videos on topics from the US electoral college to the science of happiness.
Since leaving the SMH, she has produced video, words and images for publishers including the BBC, News.com.au, Hardie Grant and Lonely Planet. She is a columnist for Australia's best (and only) rock climbing magazine, Vertical Life.
"I'm really excited to be part of a project like this. From reporting on the Martin Place attack to post-earthquake Nepal, I've always used Google tools in my work and am looking forward to sharing them with my peers."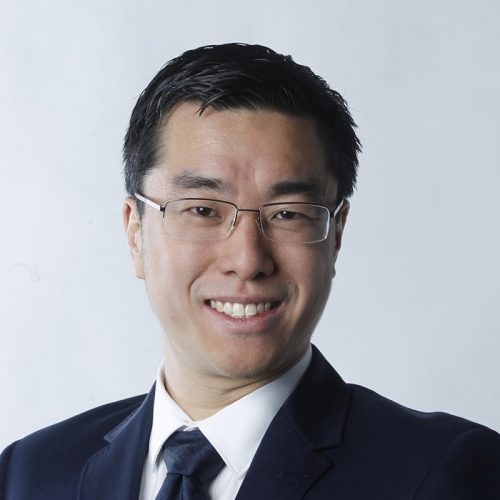 Ky Chow has worked in digital and traditional journalism including writing, radio and television for over 10 years, including as a reporter for SBS Radio, Sky News Australia, the Australian Financial Review and the ABC. Now an independent media consultant, Ky also provides media training, business and workplace writing workshops, digital video production and is a media presenter.
"As the Associate Editor of Multimedia for the Financial Review, I knew how important it is for any quality news organisation adapting to the a digital future to maintain its high standards of journalism. It's absolutely possible to produce news that is easily digitally consumed, whether it's video, audio or writing, without compromising on quality. Actually, in this time where many are turning away from traditional journalism, it's the crucial point of differentiation for any newsroom that wants to stay relevant and reputable."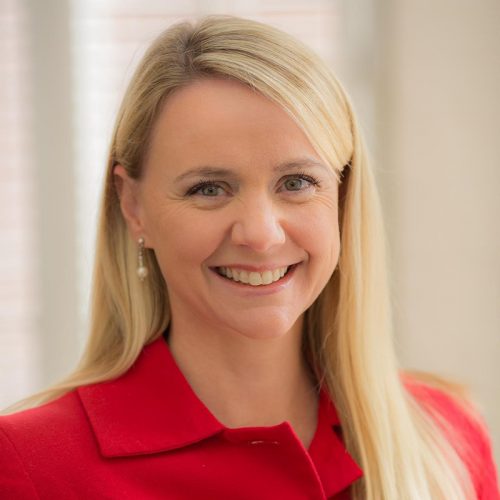 Anne Kruger was presenter and reporter for one of Australia's most iconic programs Landline, before leaving to further her studies in economics and financial news reporting. In 2014 she began working as a presenter and producer at Bloomberg TV in Hong Kong, but in that same year the territory was hit by a wave of misinformation and disinformation during Occupy Central – and Anne's focus changed dramatically. She is passionate about working to better understand and combat the phenomenon.
As an Assistant Professor of Practice at the University of Hong Kong, Anne collaborated with external stakeholders including digital open source verification technologists Meedan, and founded the Cyber News Verification Lab. Anne's innovative verification education projects have won international research awards. At HKU, Anne also contextualized news literacy 'train the trainer courses', consulted for UNESCO Asia, and led research projects with Google News Labs partners.
She is an assessor at the International Fact-Checking Network (Poynter) and has over two decades' experience as an international journalist and anchor at CNN International, Bloomberg TV and ABC (Australia). Anne returned to her home city Brisbane in 2018 as an ABC Chief of Staff, and has recently completed her PhD in social media verification education.
"Having taught social media verification and collaborated with Google partners throughout Asia, I'm delighted to join the Google News Initiative training network in Australia, in collaboration with the Walkley's. The misinformation ecosystem poses many threats to society, but I have seen first-hand important changes in online attitudes and behaviour from students and journalists who are empowered through news literacy and verification knowledge. By staying up-to-date with cutting edge tools and techniques we can all rise to the daily challenge and shine a light into the disinformation darkness."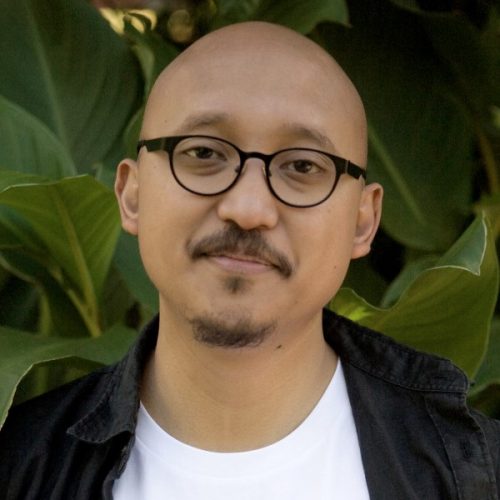 Tito Ambyo is an Indonesian/Australian journalist, writer, lecturer and a PhD candidate working on a thesis about digital storytelling and ghost stories in Indonesia. His latest project, Re(lu)minescence, is a collaborative journalism/art exhibition with photographer Madz Rehorek that combines photography, poetry and journalism to explore and present the stories of Fawkner, a suburb in the north of Melbourne, through video projections, paste-ups and photographic installations. His project on teaching journalistic research methods and production through exploring family history with RMIT students, Fact Check Your Mother, won the Ossie Award for 'Most Innovative Journalism' in 2017. As a writer, his manuscript for a novella, 'A Peci for Mamadou', was shortlisted for the inaugural Deborah Cass Prize. He is currently a lecturer in the Journalism program at RMIT University in Melbourne.
"When I was a full-time journalist, I never had the time to think about what I did - it was produce, produce, produce. But I knew and believed that journalists must be actively involved in the forefront of creating, curating and using digital tools to speak truth to power, to uncover great stories and find new ways to tell them, and to collaborate with people to help us make sense of a rapidly changing world. I hope GNI will give me some tools and strategies to help other journalists to do these and to help them feel supported in doing so."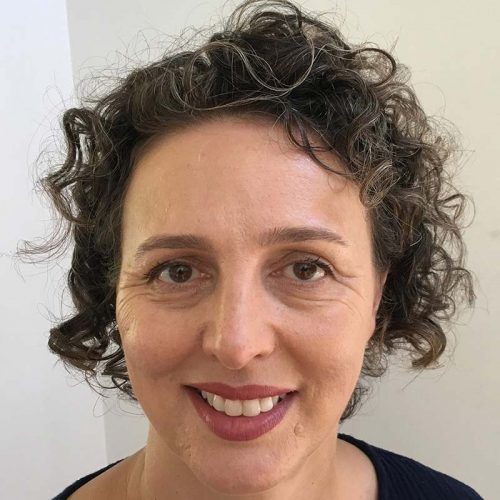 Meredith Booth has worked in newsrooms for more than 25 years as a general and business journalist, features editor and opinion editor. Most of her work has centred on South Australia for News Corp publications Messenger, The Advertiser, AdelaideNow and The Australian although she has ventured to Melbourne and London and has worked for a time as a public relations consultant.
She has felt the dramatic and positive impact technology has had on journalists' ability to research and communicate as well as its influence on the fragmentation of audiences and working environments. She now works as a freelancer and blogger for business magazines and company websites and enjoys work as an instructor in journalism and communications subjects at the University of South Australia. She lives in Adelaide with her husband and three children.
"I'm excited about helping working journalists and students to use Google tools to improve the way they work and communicate. The learning curve never stops."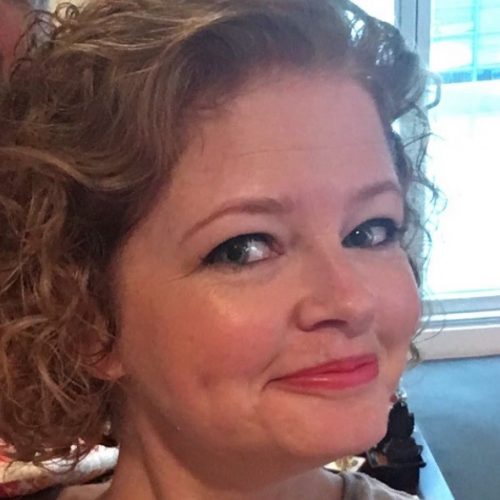 Laura Franklin is the Editorial Manager of NZME – home of the New Zealand Herald and radio network NewstalkZB. Among her other day-to-day responsibilities, she leads the editorial learning and development programme for NZME's 400 journalists.
Laura began her career as a reporter and worked her way up to chief of staff, with experience in sub-editing, stints in various New Zealand newsrooms and a Commonwealth Press Union fellowship to the UK along the way.
She served as the award-winning Editor of two New Zealand daily newspapers before establishing a centralised sub-editing operation which produced 36 titles for newsrooms throughout New Zealand.
Laura also previously held the role of Managing Editor of NZME's regional division, where she was at the forefront of moving all print titles from broadsheet to tabloid, as well as rapid development in the digital space.
"I'm delighted to be taking part in the GNI training opportunity and very much looking forward to catching up on the latest tips and bringing the information back to New Zealand – to help our journos, visuals experts, data journalists and other editorial team members continue to be as effective and thorough as possible."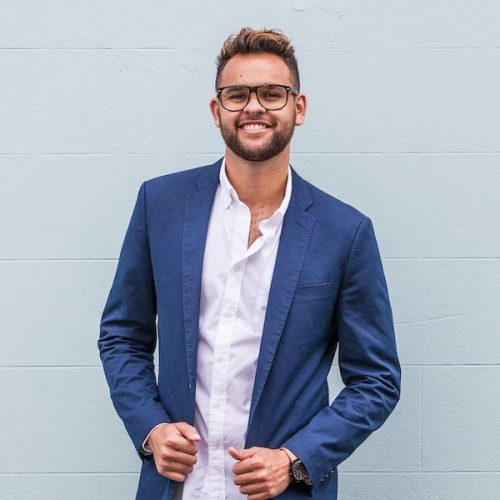 James Saunders is a Gunditjmara and Wiradjuri man. His background is in Media and Communications servicing NGO's and Indigenous organisations across Australia.
A digital creative with a passion for communications, design and multiplatform storytelling. James ran his own boutique digital agency and is now working with IndigenousX full time, his role is primarily looking after Business Development and Partnerships. IndigenousX is one of Australia's most trusted Indigenous media platforms with a proven track record of engaging audiences and raising awareness online.
"I believe the aims of the GNI are strongly aligned with my own personal core ideals and philosophies. Journalism has the power to transcend cultural, class and racial barriers whilst elevating conversations beyond the control of government and the elite. Digital platforms have a key role to play in the future of knowledge sharing. People across Australia and the world should have access to information on how to make these work for them."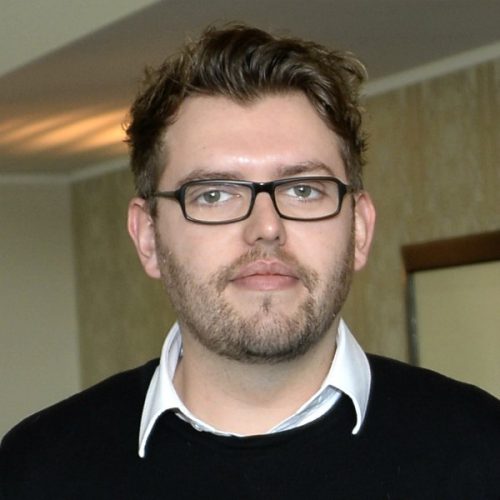 Taylor Sincock is Head of Social at one of New Zealand's largest news organisations, Newshub. Since joining MediaWorks in 2014, Taylor has worked as a digital reporter and editor, playing a key role in designing the integrated Newshub newsroom, and leading significant social growth and team expansion. He has been in the thick of major coverage, including on the ground at 2018's Commonwealth Games, and New Zealand's 2017 general election. Taylor won Best Headline or Hook at the Voyager Media Awards in 2018.
"I haven't had many opportunities to meet and work with Google directly, so I was excited to see what they had in store at the Google News Initiative workshop. I enjoy learning about newsgathering tools and ways to amplify quality journalism. I'm hoping the knowledge I can bring home will be of great value to the Newshub team."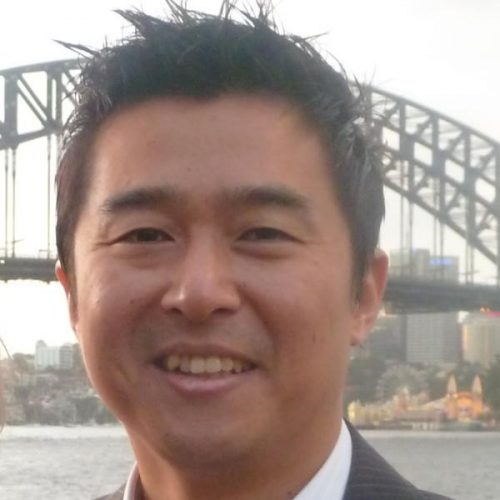 Tony Yoo is a journalist at Yahoo Finance Australia. He was formerly the technology editor at Business Insider Australia, deputy editor at CRN Australia and has written for Guardian Australia, SMH.com.au and the Australian Financial Review.
He holds a bachelor's degree in computer science and master's in journalism, and was a technology professional at Macquarie Bank for 11 years in Sydney before receiving a scholarship from Google to study data journalism in Hong Kong.
Outside of work, Tony once ran for public office at federal and NSW state elections and has tested his love for trivia on some television game shows. He also spends an inordinate amount of time keeping up with rugby league, basketball, cricket and North Korea.
"This is a wonderful way of giving back to an industry that I love, using my experience in both technology and journalism. With the majority of the public now consuming their news through the internet, as well as the cloud over the financial viability of journalism, every reporter and editor needs to have digital skills in their tool belt. The more tech-savvy we are, the more adaptable we will be to that magic model in the future that will save our noble industry. Democracy and humanity are depending on us."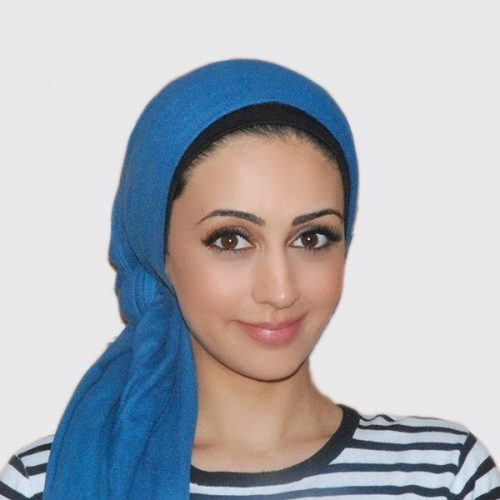 Tahmina Ansari is an award-winning senior journalist, editorial leader and digital video specialist. She has nine years of industry experience in news, journalism, digital and social media companies. At the Australian Broadcasting Corporation (ABC), Tahmina became the first hijabi reporter on national television. Her reports have featured on flagship ABC programs such as Landline, AM and PM. In 2015, she won the NSW Young Journalist of the Year at the Premier's Multicultural Media Awards. At Twitter Australia, Tahmina was part of the first team to successfully launch and roll out Twitter Moments across Australia and New Zealand. In 2016, she joined TRT World, Turkey's international English news and entertainment network, as a senior presenter and producer. Her specialities include digital video, content production and cross-platform storytelling.
"The global spread of misinformation and the proliferation of fake news has eroded confidence and trust in news and journalism. As journalists, we have a greater onus to double down on facts and objectively report the truth which is why the Google News Initiative is so important. I'm honoured to be part of such a vital program that empowers media professionals to do their work with impeccable accuracy, diligence and relevance."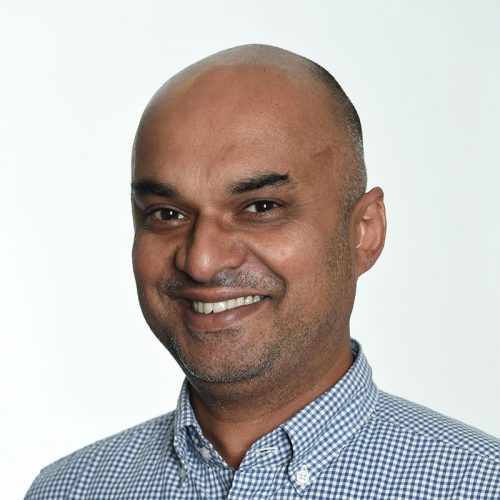 Miguel D'Souza is a journalist, digital producer and trainer. He first started working online as an editor for CNET Australia in 1996, before moving to the online newsroom at Seven, News.com.au, SBS and later, Australian Associated Press. At AAP, Miguel established video and multimedia graphics coverage, and also live reporting tools. More recently, he has developed OSINT training for tools for AAP's reporters and continues to lecture media students at Insearch/UTS. Before all of that, he was a street press journalist and broadcaster with 2SER, hosting both The Mothership Connection and Masala Mix, pioneering music shows in their genres of hip-hop and electronic dance.
"I'm really excited to take part in this Google-Walkley initiative. I'm particularly interested in how emerging web and mobile technology can assist reporters at Australian Associated Press build on more than 80 years at the forefront of news reporting. The GNI training will also be invaluable as we navigate new challenges in the fact-checking sphere via AAP CrossCheck."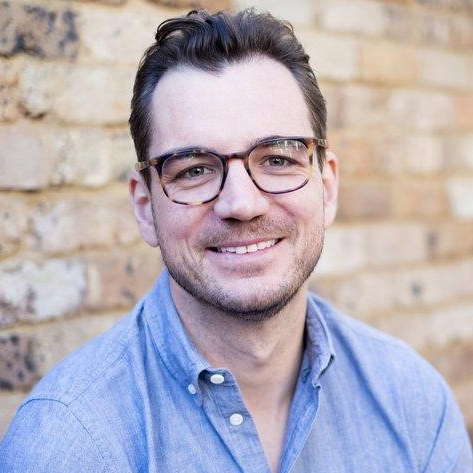 Neil Varcoe is an Australian writer, journalist and digital media specialist. He has worked with the world's largest and most respected media organisations and is an expert at connecting media businesses with current and new audience. Neil is currently helping News Corp Australia shift to digital by building a national training program for newsrooms. He brought News Corp's social news agency Storyful Down Under, and headed up social media at the Australian Broadcasting Corporation. Neil previously worked at Foxtel, Yahoo! and Fairfax Media. He also worked at a petrol station on a hill in country NSW, where he served ``milk coffees`` to truck drivers (they were actually lattes.) He holds a Master of Creative Writing from University of Sydney and a Bachelor of Media in Writing from Macquarie University.
"My role at News Corp is to transform newsrooms through technology and training.
This program allows us to build capability across the business by including News Lab skills and resources in our national training platform — NewsU.
It also provides News Corp newsrooms with a player-coach style resource to call on at anytime on almost anything to do with digital news gathering and distribution.
More broadly, the GNI training means digital skills and knowledge can continue to spread throughout the news industry, ensuring that trusted, authoritative journalism can continue to do its vital work.
"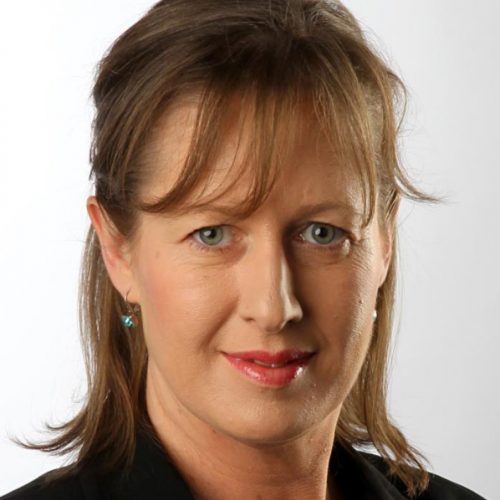 Kathryn Wicks is The Sydney Morning Herald's digital editor, and a 32-year veteran of the Herald. She manages reporters, sub-editors and editors working across breaking news, the homepage, mobile, app, tablet, social media and newsletters.
Previously she has been the state editor, communities editor, deputy sports editor and chief subbed for many years after starting as a first-year cadet covering primarily local government and sport when Livin' on a Prayer was at the top of the charts.
She is also the co-author of the second and third editions of the best seller Australian Autism Handbook.
She has two teenage boys and lives in northern Sydney.
"The Google News Initiative training allows me to take back to the newsroom a sharpened sense of what is possible with the tools available to us in order to continue to enhance our content."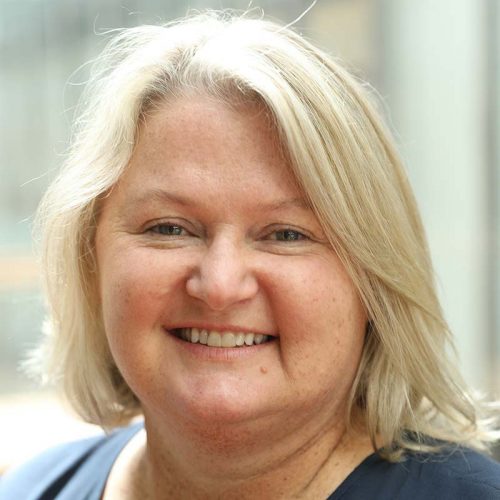 Sue Stephenson is a journalism Lecturer, Researcher and Multimedia Editor at the University of Technology Sydney (UTS).
She has more than 30 years experience as a reporter, producer and newsroom leader, and has received numerous awards for her work - including a Logie, a team Walkley and multiple MEAA Prodi Awards. More recently, Sue has been recognised for Teaching Excellence and for website design and publication.
Sue helped lead the charge into rolling television news in Australia - spending hundreds of hours in the studio producing breaking news for Channel 7 and ABC News. In 2010, she became the Foundation Executive Producer of ABC News 24 (now the ABC News Channel), then later ABC News' National Production Editor, where she managed a network team of multi-platform producers.
Sue was the Associate Producer of several Federal and State election broadcasts and the Editorial Lead on the ABC's Integrated Media System Project.
In addition to lecturing, she currently manages UTS' Central News, is a news producer with Nine Regional News and is writing a thesis on the production of social media journalism in Australia.
"Just when you think you've got a handle on all the tools freely available to news content makers, another program or extension comes along that makes it even easier to produce compelling and innovative visual journalism. Discovering and using these tools through the GNI was not only great fun, it also built on my firm view that if we want to engage audiences, we have to be even more engaged."