ONLINE: Wednesday February 16, 12.00noon-1.30pm
Open to the general public and students, this masterclass is an introduction to the practice of journalism. It is for those who are active and engaged in their communities and who want to cover stories about local issues and people. You will learn the basics of journalism ethics and media law, how to use public documents to find news stories, interviewing, and news writing. You will also be shown how to pitch a story to a media outlet and the pros/cons of citizen journalism.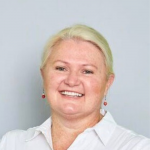 Presenter: Sue Stephenson, Journalism Program Lead, Macleay College
Sue Stephenson is the Head of Journalism at Macleay College in Sydney and Melbourne. She became hooked on journalism after volunteering at the Quirindi Advocate when she was just 14. Since then, she has worked in regional and metropolitan newsrooms as both a reporter and producer and in 2010, became the Foundation Executive Producer of the ABC News Channel. Sue has won multiple awards, including a Logie Award for Prime Television. She is now teaching the next generation of journalists, while completing a PhD and writing a book on Story-First journalism.

ONLINE: Thursday February 17, 12.30-1.30pm
Where do you find stories to investigate and how do you get started? Walkley-winning investigative journalist Donna Page will outline some of the data, documents and records available to sift through, and how to work efficiently with your newsroom's resources. When you live in the community you're investigating, you have skin in the game and so do your sources. What are the ethical considerations and what security and safety measures might you need to consider?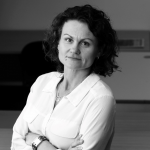 Presenter: Donna Page, Walkley-winning investigative reporter, Newcastle Herald
Donna Page is an investigative reporter for The Newcastle Herald, where she previously worked as Chief-of-Staff and Day Editor. She ran a mentoring program at The Newcastle Herald for several years and regularly works on investigations with other staff as part of the paper's training program. Page has worked for The South China Morning Post and Portuguese news agency Lusa, covering news and business. She also spent several years as an investigative reporter for a Chinese/English current affairs magazine Macau Closer. Passionate about regional journalism, Page won Walkley Awards for Coverage of Community and Regional Affairs in 2016, 2019 and 2020 and was a finalist in 2013. She was also part of a Newcastle Herald team that won a United Nations Association of Australia award for environment reporting in 2015.

SYDNEY: Thursday, February 24, 12.00noon-2.00pm 
What makes a great portrait and when is a portrait photojournalism? Award-winning photojournalist Brian Cassey will discuss this question and the power of lighting, composition and how to achieve the best results. Plus the importance of building trust and rapport with your subject. This masterclass is suitable for those with limited photography experience.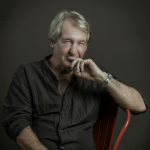 Presenter: Brian Cassey, freelance photojournalist & winner of 2021 Nikon Portrait Prize
Brian Cassey has freelanced for Australian, UK and International news media, magazines and wires since his teens a few decades ago. His photographs of major news stories have graced many of the world's leading titles. This year's Nikon Portrait Prize win is his third in the last ten years. Brian was selected as a finalist for the 2013 Nikon-Walkley Press Photographer of the Year, and has also been a Nikon Walkley category finalist on several occasions. His work is regularly exhibited around the planet and in 2020 three of his 'Portrait of Humanity' images were sent 'above' the planet and exhibited in space.