Our CEO, Shona Martyn, wraps up the Summit
At the Walkley Regional Journalism Summit we took the pulse of regional journalism in Australia. What did we learn? Walkley Foundation CEO Shona Martyn shares her reflections.
"On a day with so many big national stories, it was tremendous to focus on rural and regional journalists with so many thoughtful and skilled practitioners. There is no doubt that journalism is facing many crises; but equally today confirms that there is no lack of commitment and ideas about how to move forward."
A note from our host, Lisa Millar: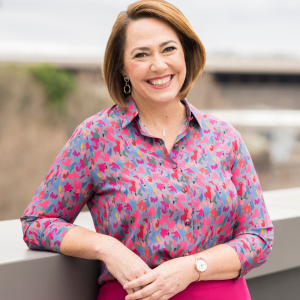 "When I started in regional journalism in the late '80s I worked in a newsroom with other journalists, typed my stories onto butcher paper and discussed the front page with compositors bent over the stone.
"A few months ago I interviewed James Bond (aka Daniel Craig) in London on my laptop from my lounge room in Melbourne. There is no question the way we do journalism has changed and regional media has paid a high price for some of that change.
"But my takeaway from this summit is yes, jobs have gone, money is tight, keeping readers is hard but journalists still love what they do and we still believe what we do is worthy.
"I'm determined to help change the perception that regional journalism is where you start until you're able to leave. How about we start spreading the message more firmly that regional journalism can be a long term career choice – and that's good for everyone."
Student News Desk Coverage
By Madeleine Link
AS INDUSTRY experts unravelled the throng of issues facing regional news, its future sat poised with notepads ready to report on the facts. University of New England (UNE) students Lucy Eddy, Kirsty Meyer, Jacob Johnston and Catherine Davis covered the Walkley Regional Journalism Summit on Thursday.
By Catherine Davis
Local newspapers are in the spotlight as the Walkley Regional Journalism Summit turned its attention to the crisis facing the industry and its fight for survival.
Links and resources from speakers and sessions
Regional and rural journalists are overworked, underpaid and pessimistic about the future of their careers and the outlets they work for. Those are the key findings from a national survey conducted by the Media, Entertainment & Arts Alliance, the union for Australian media workers.
Yet despite the bleak outlook, regional and rural journalists remain passionately committed to their jobs and their communities, and believe the work they do is valued by their audiences. The results of the survey were released at the Walkley Regional Journalism Summit as a report titled Rescuing Regional Journalism.
The Public Interest Journalism Initiative's latest data found that there were 33 local government areas (LGA) across the country with no local print or digital news producer. The figure represents 6.1 per cent of the country's 537 LGAs across Australia.