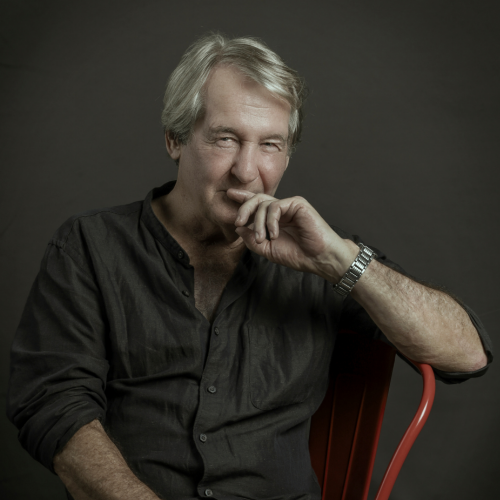 Brian Cassey has freelanced for Australian, UK and International news media, magazines and wires since his teens a few decades ago. His photographs of major news stories have graced many of the world's leading titles. This year's Nikon Portrait Prize win is his third in the last ten years. Brian was selected as a finalist for the 2013 Nikon-Walkley Press Photographer of the Year, and has also been a Nikon Walkley category finalist on several occasions. His work is regularly exhibited around the planet and in 2020 three of his 'Portrait of Humanity' images were sent 'above' the planet and exhibited in space.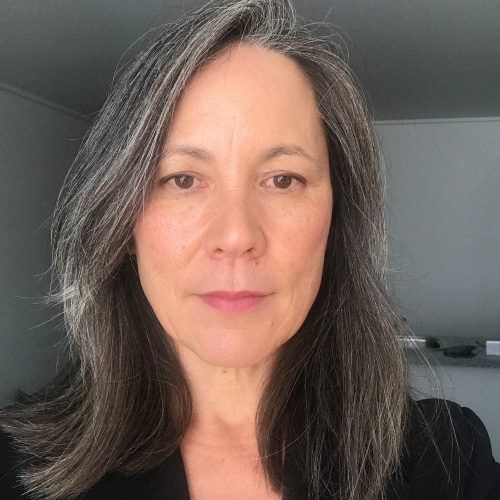 Gabrielle Chan is the rural and regional editor of Guardian Australia. She has been a journalist for more than 30 years, working across News Ltd, the ABC and Guardian Australia. She has covered politics for both The Australian and the Guardian and her essays have been published in Meanjin and Griffith Review. Rusted Off: Why Country Australia is Fed Up (Penguin, 2018) was shortlisted for both the 2019 Prime Minister's Literary Awards and the 2019 Walkley Book Award. Gabrielle's most recent book is Why You Should Give a F**k About Farming (Penguin 2021). She examines how farmers find themselves at the intersection of the biggest global issues including climate change, geopolitical tensions, soil loss, corporate power, water shortages and food security and in the process follows the thread between farmer and eater to consider the solutions.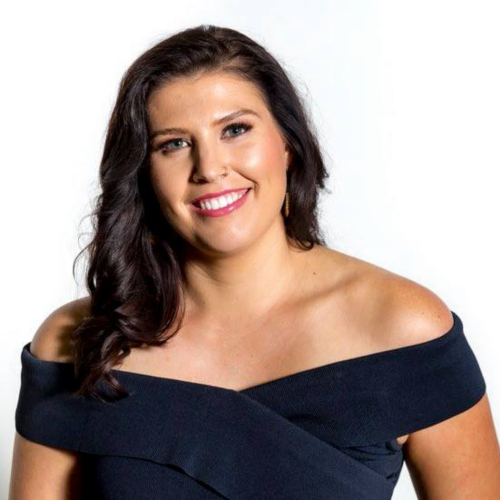 Rhanna Collins is a proud Palawa woman and the Head of Indigenous News and Current Affairs at NITV & SBS, working across the slate of digital and on-air platforms. She is an experienced cross-platform producer and journalist with a strong editorial, project management and strategic news background. She has worked as a journalist, producer and editor in a number of Australian media companies and broadcasters over the past decade including Foxtel, The Weather Channel, Sky News and SBS.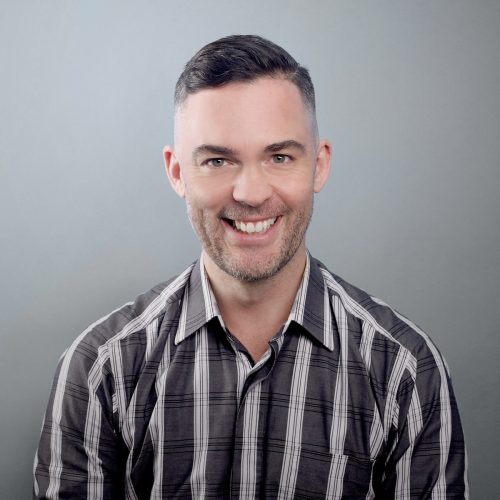 Simon Crerar is co-founder of *PS Media, a local news startup. He spent the first 10 years of his journalism career on Fleet Street, working for The Times and The Sunday Times. In Australia he has reported for The Sydney Morning Herald, The Australian and Far North Queensland's Cairns Post. A former member of the Walkley judging board, Crerar was most recently founding editor and then GM of BuzzFeed Australia. In 2020 he worked with five regional publishers on a digital audience, engagement and revenue growth project funded by Google News Initiative. He is a member of the Judith Neilson Institute's hyperlocal advisory group.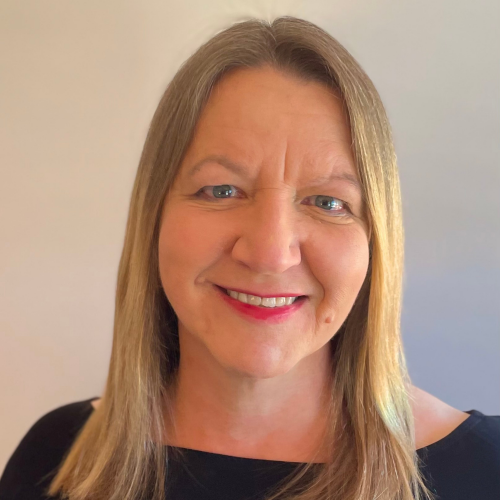 Sue Cross leads the Institute for Nonprofit News, a network of more than 350 independent, nonprofit news organisations in North America. She joined INN in 2015 to build its emerging news network and advance social enterprise models for investigative and other public service journalism. Sue is a former senior vice president for the Associated Press global news agency, where she created digital news services, expanded Spanish language and Latin American operations, introduced video to more than a thousand online news sites and managed a national news cooperative.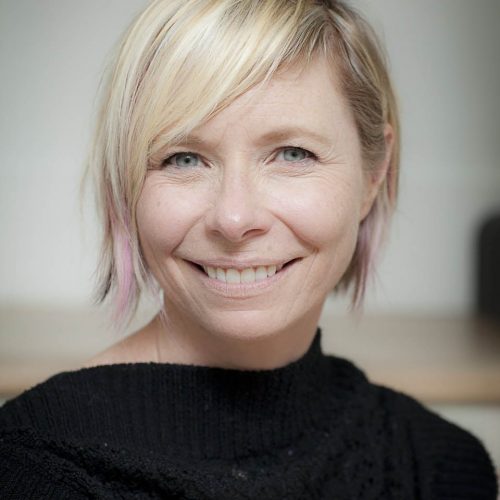 Anna Draffin is the Chief Executive Officer of the Public Interest Journalism Initiative, an independent think tank researching a future for public interest journalism in Australia. She has held senior executive and board roles across government, business and philanthropy, and brings into news media her leadership experience in developing and implementing social impact and business strategy for complex civic issues. She is also a Professional Associate in the Faculty of Arts and Design, University of Canberra.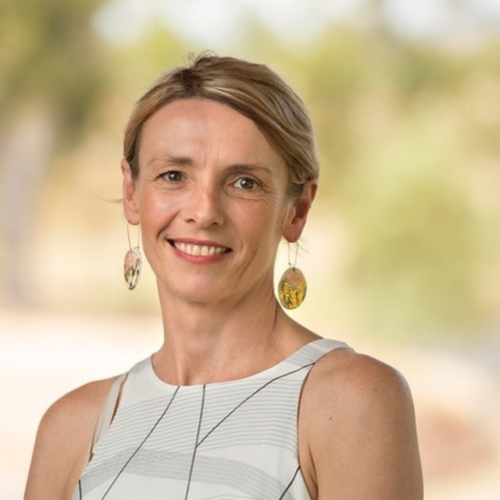 Natalie Egleton is the Chief Executive Officer of the Foundation for Rural & Regional Renewal (FRRR). With a 25-year career in the non-profit and philanthropic sector in consulting, fundraising and partnerships, and organisation development roles, she is passionate about facilitating effective and enduring responses to issues facing rural communities. Since becoming CEO of FRRR in 2015 she has led the organisation through a period of significant growth and impact, facilitating over $80m in funding to remote, rural, and regional communities through hundreds of partnerships and collaborations. Before joining FRRR, Natalie consulted with Matrix on Board, working with numerous not-for-profit organisations in program evaluation, undertaking research analysis and developing business plans. She also worked with clients to develop financial policies and procedures, strategic plans, organisation reviews, service mapping, feasibility studies and governance models. Natalie has also held in-house roles at Evolve (Typo Station) and at ANZ Banking Group, implementing projects that made a tangible difference to the lives of people living in rural, regional and remote Australia. She has also held voluntary roles on Boards and Committees of a rural RTO and her local Pre-school. Natalie holds a B. Social Science (Public Policy/Research/Public Relations), Grad Dip Applied Science (Organisation Dynamics), and is a Graduate of the Institute of Company Directors. She lives in the small rural town of Maldon in central Victoria.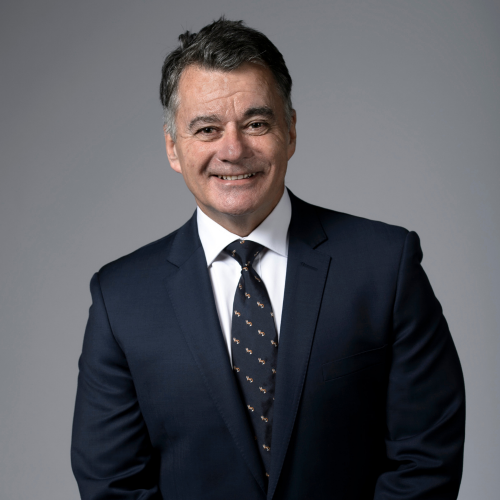 Since leaving his 16-year post as Editor in Chief of Australian Associated Press (AAP) in August 2020, Tony Gillies has been immersed in a number of projects to support the media industry. One with particular relevance to regional journalism, The Public Interest News Service, will offer impartial, real-time coverage of local council meetings. Gillies will outline the PINS rationale, business model, and project status during the Regional Summit discussion. Serving on news industry organisations in Australia and overseas during a 40-year media career has given him access to business logic, creative thinking, and strategic solutions found in newsrooms of all types and sizes. Gillies' insights are also informed by his past experience as a regional editor and regional group executive.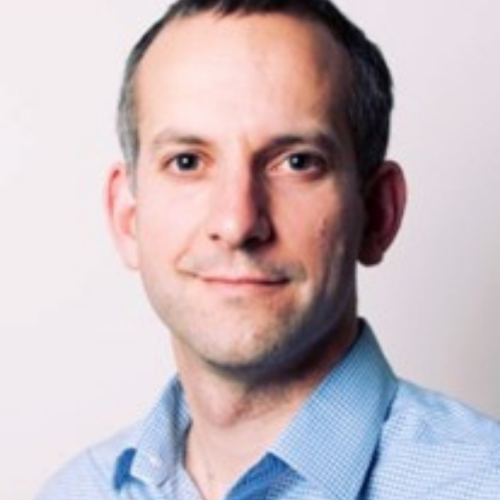 Jonathan began his career as a journalist at the Observer and went on to spend seven years as Director of English PEN, where he campaigned successfully for free speech and media freedom. He served as Director of Programmes at the Sigrid Rausing Trust, one of Europe's largest human rights foundations, where he developed a new strategy to support investigative journalism. In 2015, Jonathan founded the independent press regulator IMPRESS (The Independent Monitor for the Press). He led IMPRESS as CEO until March 2020. Jonathan has written for newspapers and magazines including the Telegraph, Independent, Guardian, London Review of Books, Prospect and New Statesman, and journals including Critical Quarterly, Ethical Space, Journal of Media Law, Communications Law, Information Polity and the British Journalism Review. He has also given evidence to several Parliamentary select committees and is regularly invited to speak at conferences in the UK and internationally. He is a Senior Research Fellow at the University of Stirling, a Leadership Fellow at St George's House, Windsor, a Committee Member at the Joseph Rowntree Charitable Trust, and Chair of the Stephen Spender Trust. His book, The Press Freedom Myth, was published by Biteback in 2019.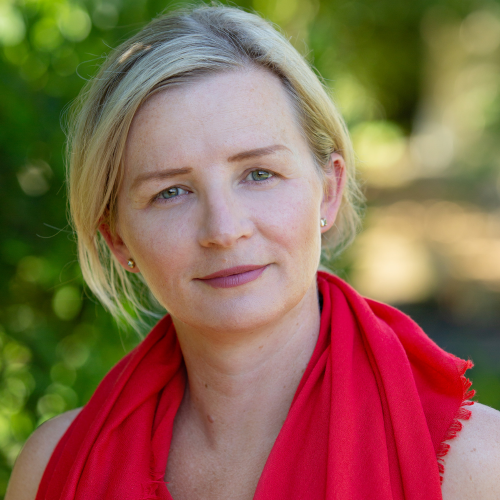 Kristy Hess is Associate Professor of Communication at Deakin University. She has been researching local media for more than 10 years and is an investigator on two Australian Research Council grants, including an ARC Linkage examining the future of local newspapers.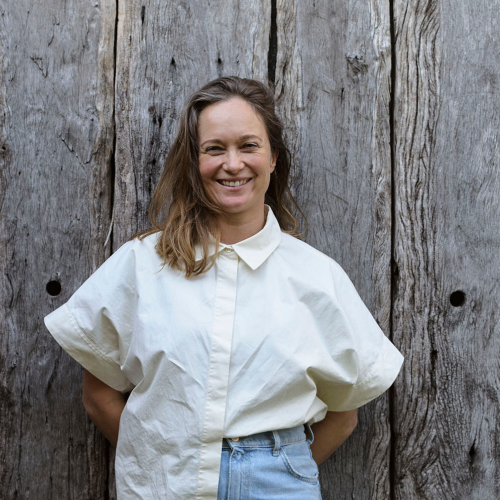 Galah Editor-in-Chief Annabelle Hickson didn't plan to live in regional Australia, but she fell in love with a handsome farmer from western NSW so she thought she'd give it a shot. She knew there'd be some sacrifices – her journalism career at The Australian, the beach, and takeaway food that is still hot by the time you get home – but she had no idea how many opportunities there'd be in this new life too.
While her husband Ed planted pecan trees, Annabelle looked after their three young children, wrote a monthly column at Country Style Magazine and published a book, A Tree in the House (Hardie Grant), that has been translated into three languages and sold all over the world. She began to learn what it was to be part of a community, all in it together. Everywhere she looked she saw smart, clever, resilient people who talked about opportunities instead of limitations. This was in stark contrast to the "simple country people" stereotypes she had bought into in the city.
Twelve years after moving west, as the terrible drought of 2019-2020 eased, Hickson was craving to read stories that weren't about disadvantage. Lack of water, lack of jobs and lack in general were all real, but they were not the only narrative from regional Australia. She wanted stories that reflected her own sense of luck at being able to live out of the city, stories about beauty and freedom and opportunities. She also wanted a publication that assumed people in regional Australia were a smart and increasingly diverse lot, who cared about community and creativity and the environment as well as about profitability. And she wanted a publication that would bridge the city and country divide. So she made Galah.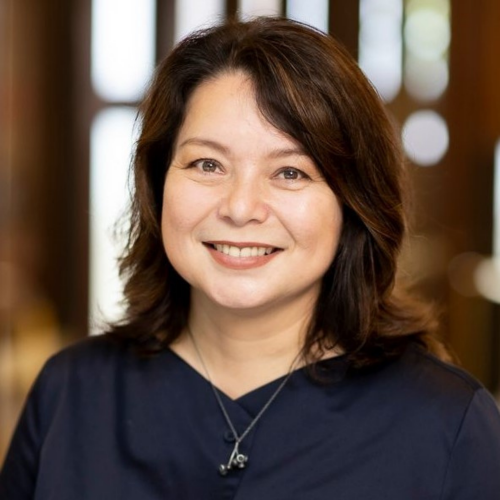 Andrea Ho is the Director of Education for the Judith Neilson Institute for Journalism and Ideas. She is a media professional and an experienced leader, broadcaster and content maker. Ho started her distinguished broadcasting career in community radio in Melbourne, and moved into journalism at the ABC in regional NSW. She went on to lead ABC broadcast teams in Hobart and Canberra, and then take on executive leadership as Head of Planning, ABC Regional and Local. During that time she designed and introduced a system to track diversity in media content at the ABC, after completing a Churchill Fellowship investigating practical strategies for increasing cultural diversity in broadcast media. She oversaw the ABC's emergency broadcasting during the unprecedented 2019-2020 bushfires, and led the COVID-19 operational response for ABC Regional and Local in 2020. Ho has been a Walkley Awards category judge. She continues to have a deep interest in media that serves local communities.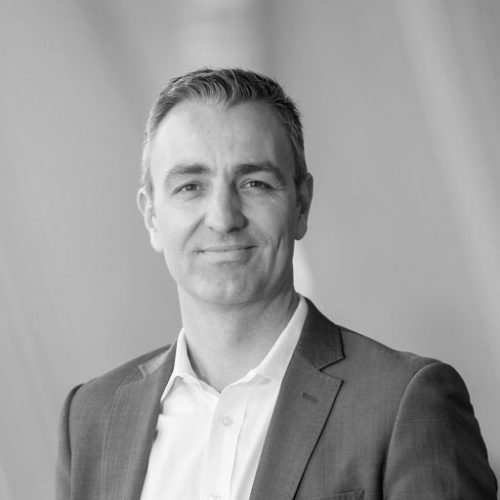 Spotpass CEO Doug Howe is a passionate payments executive. He led the successful delivery of the Opal card in Sydney for Transport for NSW, then joined Mastercard and brought contactless payments for transit to Australia, allowing customers to simply tap on to buses and trains with Apple Pay, Google Pay or the bank card in their wallet. Doug has spent over 25 years selling and delivering high volume transaction systems to governments, banks and transport companies. He is now bringing that expertise to the news & publishing industry, and through Spotpass is aiming to help make local journalism more sustainable for the future.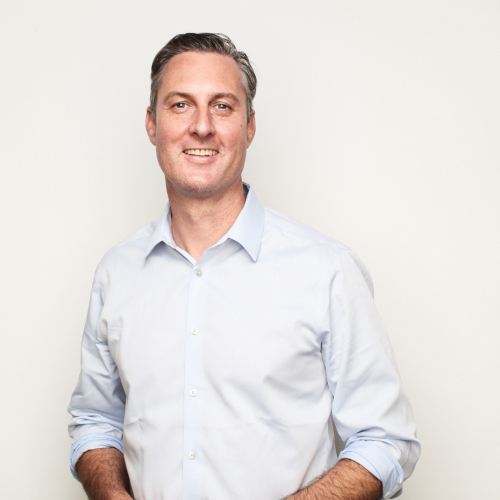 Andrew Hunter is Facebook's News Partnerships Lead for Australia, New Zealand and North Asia. In that role, he is leading Facebook's collaboration with Australian news organisations. Hunter began his career as a local news reporter and has worked in newspaper, magazine and digital newsrooms. He co-authored the book All Your Friends Like This, which looks at the relationship between the news industry and social networks.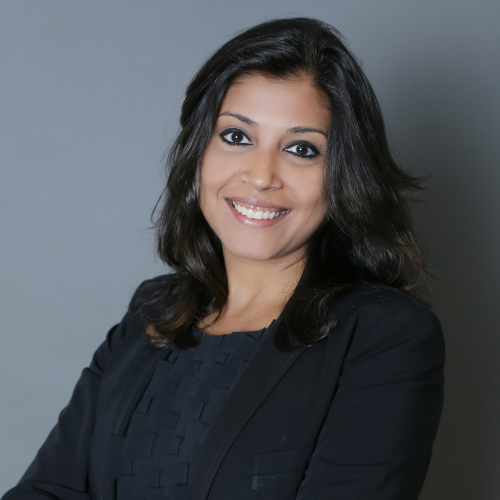 Shilpa leads News partnerships for Google in Australia and New Zealand and is also responsible for the rollout of News Showcase and Digital Transformation programs across APAC. She is passionate about connecting news publishers with their online readers through world-class digital products and programs, and is committed to driving sustainable impact for news partners and for Google in this region. Prior to joining Google, Shilpa held various leadership positions in the functions of business development, strategy and sales at major broadcast media companies, with regional mandates across APAC. Having worked in Jakarta, Hong Kong and Singapore, she is now based in Melbourne, Australia.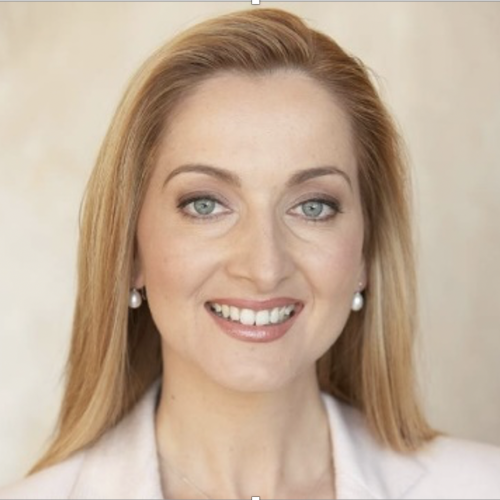 Stella Lauri, a member of the Walkley Judging Board, is the National News Director of Australia's largest regional news service, WIN News. The WIN Network services more than 8 million people through 17 news bureaus and more than 80 news staff across Australia. Lauri is responsible for 13 half-hour news bulletins each weeknight and more than 100 news updates a day. She started her career as a reporter at WIN Television in the early 1990s after graduating with a Masters in Journalism from the University of Wollongong and quickly rose to the position of Newsroom Chief of Staff at WIN Network headquarters in Wollongong. After leading the flagship newsroom to record ratings, Lauri moved to Channel 9 in Sydney as Assistant Chief of Staff and producer, and covered breaking national and international news as a reporter for many years. While working at Channel 9, she also lectured at the University of Wollongong, passing her knowledge and skills on to postgraduate students studying Broadcast Journalism both in Wollongong and at UOW offshore campuses. Lauri is proud to have mentored a long list of successful regional and metropolitan journalists over her 27-year career and gives credit to WIN Television for employing thousands of journalists and camera operators over 50 years.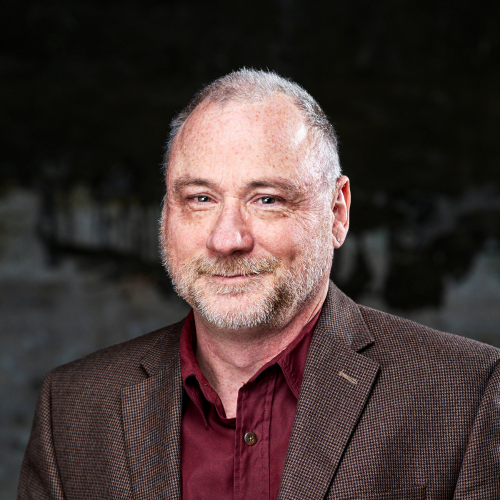 Tim Marema is a founding staff member of the Center for Rural Strategies and edits the organisation's news platform, the Daily Yonder (www.dailyyonder.com). Tim manages a nationwide network of correspondents (both paid and volunteer) who report on rural people, places and issues. During the pandemic, Tim has led a team that produces weekly comprehensive reports on the status of Covid-19 in rural America. Tim grew up in rural Eastern Kentucky and started his journalism career at a weekly newspaper while a student at Berea (Kentucky) College. He served as editor of the daily Chapel Hill (North Carolina) Herald and as zoned-editions editor of the Durham Herald-Sun. He is an adviser to the Institute for Nonprofit News' rural news initiative and 100 Days in Appalachia. Tim holds a master's degree in journalism from the University of North Carolina. He is married, has two adult children, and lives in Norris, Tennessee, a town of 1,600 located in the Tennessee Valley between the Great Smoky Mountains and the Cumberland Plateau.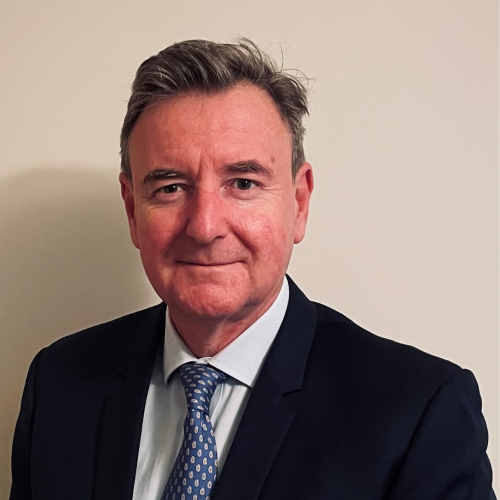 Hugh Martin is Head of Regional, Rural and Emergency at the ABC, where he oversees the journalism and broadcasting output of 46 bureaus across regional Australia. In addition to radio programming and TV news, his teams produce digital stories and feature video content for local, national and international audiences. In 2019, ABC Rural celebrated 75 years of dedicated coverage of the issues, events and stories of rural communities. Australia's longest running radio program, The Country Hour, is an example of the ABC's ongoing commitment to rural Australia. ABC's regional reporters are also a crucial link in the reporting of emergency events such as bushfires, floods and cyclones, and ABC local radio provides an essential information service for Australians in vulnerable areas. Before joining the ABC in 2016, Martin held senior roles at Fairfax, News Corp and APN News & Media.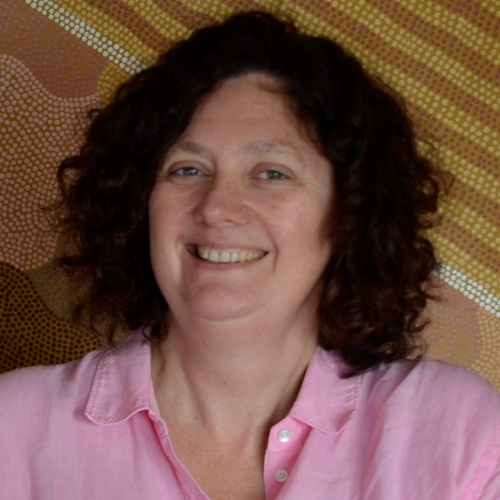 Rudi Maxwell is editor of the Koori Mail, Australia's only 100 per cent Aboriginal-owned, independent national newspaper, based in Lismore, Bundjalung country, NSW. Rudi has been a print journalist for more than 20 years, spending most of her career in regional Australia, apart from a few years in the sports department of The Australian. She has worked for The Northern Rivers Echo, The Northern Star, The Canberra Times and AAP. During her career, Rudi has reported on a huge variety of topics, including sport, politics, crime, native title, the arts, working dog trials, local country shows, coal seam gas and deaths in custody.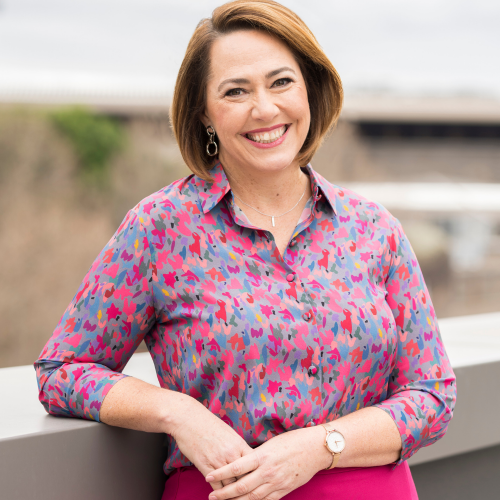 Lisa Millar is the co-host of ABC News Breakfast and a guest presenter for Back Roads. She began her career in 1988 on The Gympie Times in regional Queensland. She spent two years in Townsville working for WIN TV before joining the ABC as the North Queensland reporter, covering a patch that stretched from the Torres Strait to the Whitsundays and out to Mount Isa. She has worked for online, radio and television over the past three decades and completed three foreign postings, reporting from 40 countries in her time as bureau chief in Washington DC and Europe. She won a Walkley Award for investigative reporting and was a director on the board of the Dart Centre for Journalism and Trauma for 10 years.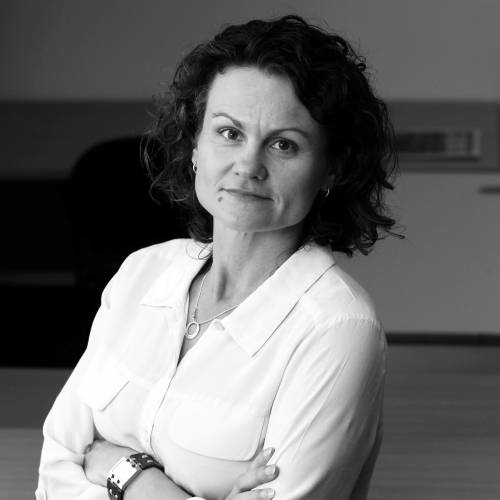 Donna Page is an investigative reporter for The Newcastle Herald, where she previously worked as Chief-of-Staff and Day Editor. She also ran a mentoring program at The Newcastle Herald for several years and regularly works on investigations with other staff as part of the paper's training program. Page has worked for The South China Morning Post and Portuguese news agency Lusa, covering news and business. She also spent several years as an investigative reporter for a Chinese/English current affairs magazine Macau Closer, based in Macau on China's southeastern coast. Passionate about regional journalism, Page won Walkley Awards for Coverage of Community and Regional Affairs in 2016, 2019 and 2020 and was a finalist in 2013. She was also part of a Newcastle Herald team that won a United Nations Association of Australia award for environment reporting in 2015. The mother of two has taught journalism at the University of Newcastle since 2016. She is driven by her belief that regional and rural journalism is at the heart of local communities, as well as by her passion for giving a voice to those without a voice. Over the past 25 years, Page has seen huge changes in the regional media landscape as outlets face increasing financial strain and newsrooms dwindle. Despite the challenging conditions, she believes regional and rural media outlets must continue to stand up for their communities and pursue public interest journalism, championing local people, issues and events. "Too often regional and rural communities get lost in the noise," she said. "Local journalists are responsible for ensuring local stories are told, injustices are revealed and power is held to account."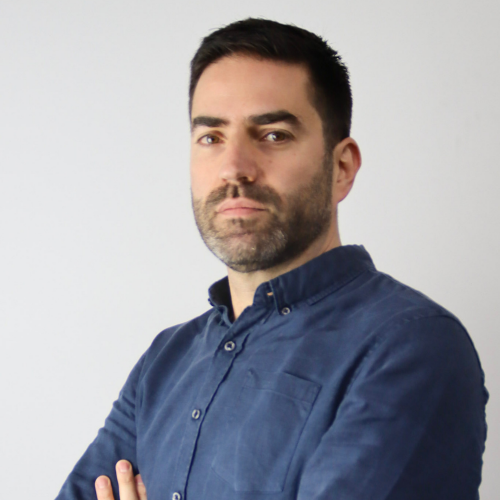 Adam Portelli was appointed Director of MEAA's Media Section in late 2020. Before joining MEAA in 2017, Portelli worked in a variety of roles including as an employment lawyer and as a National Industrial Officer with the National Union of Workers (now the United Workers Union). He is also MEAA's Victoria and Tasmania Regional Director.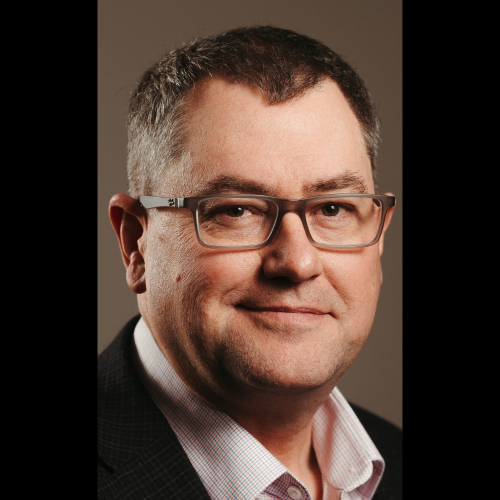 Rod Quinn is the Editorial Director of ACM, Australia's largest independent media company. ACM employs 600 journalists and publishes more than 150 newspapers and websites across every state and territory. Quinn is a former editor of The Canberra Times and The Newcastle Herald, two of the 14 daily mastheads in ACM's portfolio, which also includes titles such as The Courier in Ballarat, The Border Mail in Albury-Wodonga and The Examiner in Launceston. He led the editorial team of ACM during a major transformation program that helped to lay the foundations for a business that now generates significant digital subscription revenue.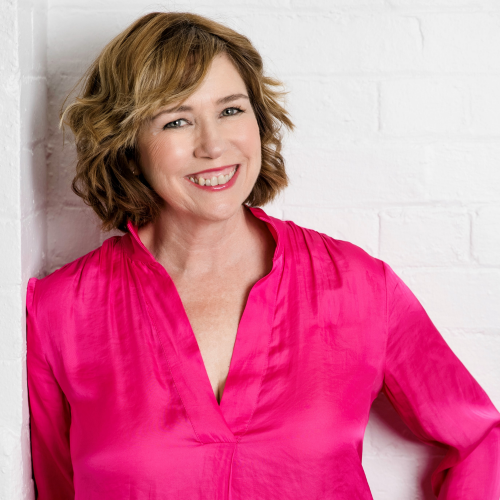 Born and raised in outback Queensland, Cathie Schnitzerling was the founding presenter on Landline, the ABC's national rural program, when it was launched in 1991, and fronted and reported for the program for four years in the 1990s. She returned as the Executive Producer in 2019 after several years as the ABC's Regional Editor for Queensland, responsible for managing more than 100 employees and overseeing editorial content in radio, television, online and social media across 10 bureaus. Schnitzerling was the first female Director of News for the Ten Network in Brisbane and Sydney. She has worked as a reporter, presenter and producer on television and radio, including the Queensland Country Hour, and has held senior editorial and leadership positions in commercial television in Brisbane, Melbourne and Sydney. She has also worked as a senior director of media and communications in the Queensland Government and has produced independent documentaries and a short drama. Schnitzerling was recognised by her peers in 2014 for her mentoring and leadership skills when she was awarded the Queensland Clarion Award for Most Outstanding Contribution to Journalism. She has tertiary qualifications in mentoring and is the national mentoring coordinator for Women in Media and the convenor of the WIM Queensland committee.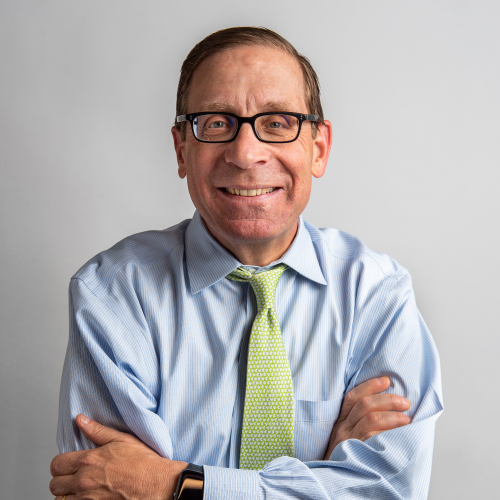 Evan Smith is the CEO and co-founder of The Texas Tribune, a pioneering nonprofit, nonpartisan digital news organization whose deep coverage of Texas politics and public policy can be found at its website, texastribune.org, and in newspapers and on TV and radio stations across the state. Since its launch in 2009, the Tribune has won international acclaim and numerous honors, including a Peabody Award, 23 national Edward R. Murrow Awards from the Radio Television Digital News Association and three general excellence awards from the Online News Association. Evan is also the host of "Overheard with Evan Smith," a weekly half-hour interview program that airs on PBS stations around the country. A native of New York, he's a graduate of Hamilton College and Northwestern University's Medill School of Journalism.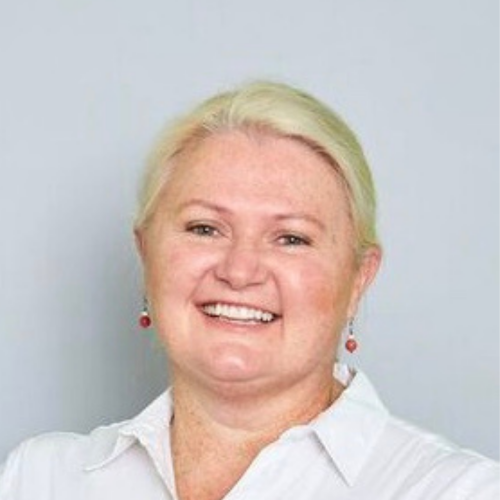 Sue Stephenson is the Head of Journalism at Macleay College in Sydney and Melbourne. She became hooked on journalism after volunteering at the Quirindi Advocate when she was just 14. Since then, she has worked in regional and metropolitan newsrooms as both a reporter and producer and in 2010, became the Foundation Executive Producer of the ABC News Channel. Sue has won multiple awards, including a Logie Award for Prime Television. She is now teaching the next generation of journalists, while completing a PhD and writing a book on Story-First journalism.
All speakers subject to availability.