Radio/Audio: Documentary, Feature, Podcast or Special
The five-part podcast on the unsolved murders of three Aboriginal children who disappeared from a NSW country town gave voice to the families of the children, exposed institutional racism and led to a breakthrough in the cases. It led to an independent review and new charges in the case, and prompted a public apology by the NSW police commissioner to the victims' families.
With an interview with the suspected killer, the "Bowraville" podcast was gripping true-crime audio storytelling in the tradition of "Serial", and was downloaded almost 400,000 times in more than 30 countries.
Dan Box is the national crime reporter for The Australian. He has previously worked for the BBC and The Sunday Times in London, and is the author of a book about Jake Kovco, the first Australian soldier to die in Iraq.
Eric George is a video and podcast producer with The Australian. He has also worked at SBS, Business Spectator and Eureka Report.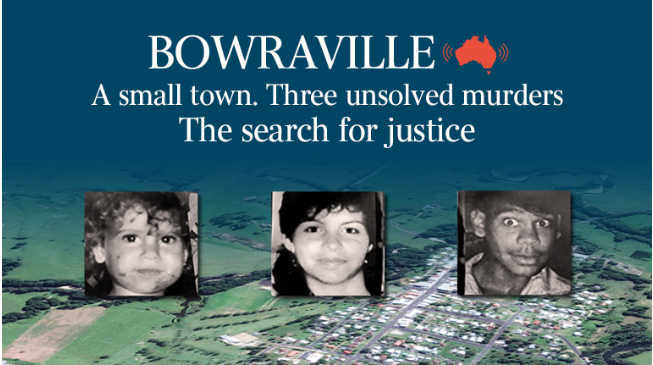 A masterful example of crime reporting which forensically details the worst of human nature, inexplicably compounded by the gross negligence of the only people who could provide justice. It's stirred thousands, including the prime suspect, to re-engage with the case after trusting the journalist to take them to dark places.