Print/Text: Feature Writing Long (Over 4,000 words)
This story offered insights from a true insider into the rise of IS and the flow of foreign fighters to Syria. David Kilcullen has been an adviser to the US military and State Department as well as the UK and Australian governments and NATO. He analyses the war on terror as someone who helped shape the West's strategy and witnessed the conflict's evolution on the ground.
David Kilcullen grew up in Sydney, was educated at Duntroon, and served 25 years as an army officer, intelligence official and diplomat for the Australian and US governments. He is a leading expert on guerrilla warfare, and the best-selling author of three books: The Accidental Guerrilla, Counterinsurgency and Out of the Mountains. He was senior counterinsurgency adviser to General David Petraeus in Baghdad during the Iraq "surge", was special adviser for counterinsurgency to Secretary of State Condoleezza Rice, served as an adviser to NATO in Afghanistan, and has written extensively on the wars in Syria, Libya, Iraq, Afghanistan and Colombia.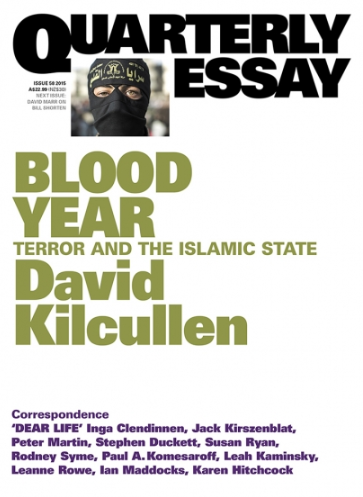 A rare and critical account from inside the war room, Australian military adviser David Kilcullen sets out the strategies he helped the US government write for its Global War on Terror. From 9/11 to Afghanistan, Iraq and now IS, Kilcullen brilliantly reveals in compelling and controversial detail the ambitions and subsequent failures of the West in dealing with the new threat. Gripping from beginning to end.