A pure news picture that tells an immediate story: police swooped on a Cairns house in search of someone involved in a robbery, and ended up with guns drawn at a woman who ran out in shock. Justin Brierty anticipated the moment and captured a visceral scene. 
Brierty's chief-of-staff had sent him to a McDonald's to cover a robbery, but he arrived to find the crime scene had been cleared. He was on his way back to the office when he overheard on the police scanner that police had located a vehicle involved in the robbery and were waiting nearby for back-up. 
"After managing to get to the address before the police back-up, I decided to park my car towards the end of the street and at an angle where I thought I could get the best image without being noticed. After a few minutes of listening to the scanner and preparing my camera equipment, everything went quiet. Suddenly, a combination of at least 12 plain-clothes and uniformed police swooped on the address with guns drawn, aiming them directly at a young woman, who came running out in total shock. 
"Initially I had remained in the car, however when I heard the lady scream, I got out and fired away several images to capture the policeman pointing his gun at the lady's chest, and the look of horror on her face. Eventually, after about three to four minutes, police noticed me and were quite surprised that I had managed to capture the event that just unfolded. When I searched the timeline of my images, the raid took approximately 45 seconds." 
Based in Cairns for more than two years, Brierty has previously worked in Central Australia covering a vast area of local and national stories for News Corp titles, including The Centralian Advocate, the NT News, Sunday Territorian as well as southern and eastern group publications. Brierty also spent 10 years in South-East Asia working as a stringer for news wire services AFP, Reuters, Getty Images and other national titles around the globe. This is his first Walkley Award.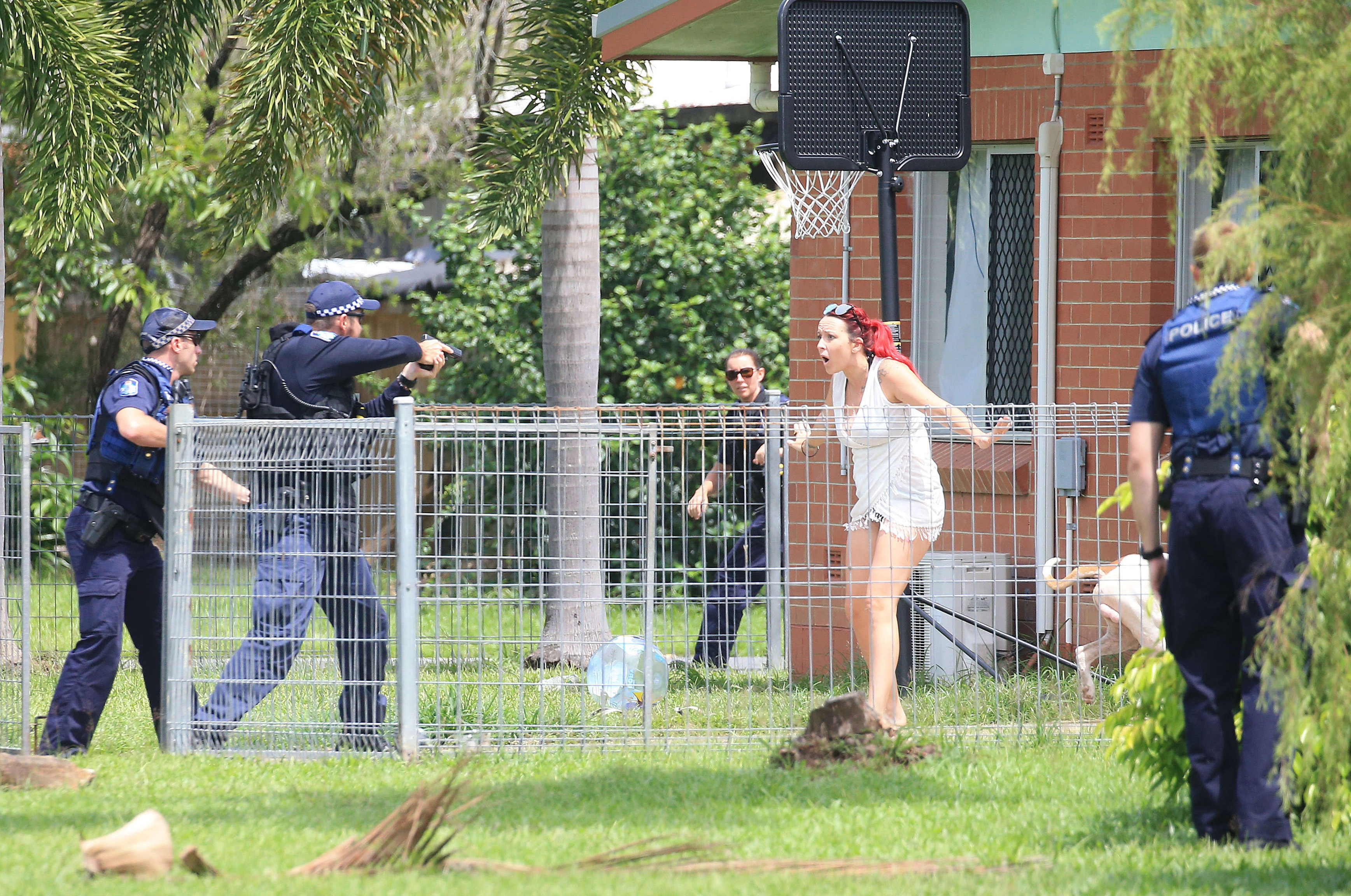 This single frame had immediate impact as a shot where the news story is apparent in the picture. It's a cracking spot news image of an incredible moment. The photographer anticipated the moment and was waiting to capture this. It's pure news – a real, one-off news picture.