All Media: Coverage of Community or Regional Affairs
After toxic chemicals in firefighting foams used at the Williamtown RAAF base contaminated groundwater, government agencies failed to tell nearby residents. The Herald told the stories of parents wondering what was in their children's blood, of families with plunging property values, of firefighters dealing with long-term illnesses associated with the chemicals. The investigation made the contamination a bipartisan national issue.
Since September 2015, reporters from the Newcastle Herald have pursued the NSW and federal government for answers after revealing that toxic chemicals from the Williamtown RAAF Base had for years been spreading onto neighbouring properties and waterways.
Six Herald reporters — Donna Page, Michelle Harris, Joanne McCarthy, Carrie Fellner, Gabriel Wingate-Pearse and Michael McGowan — have published more than 100 articles exposing the Department of Defence's attempts to cover up the scandal, culminating in the six-part "Foam and the Fury" investigation, which led to the Turnbull government promising $55 million to address the contamination crisis.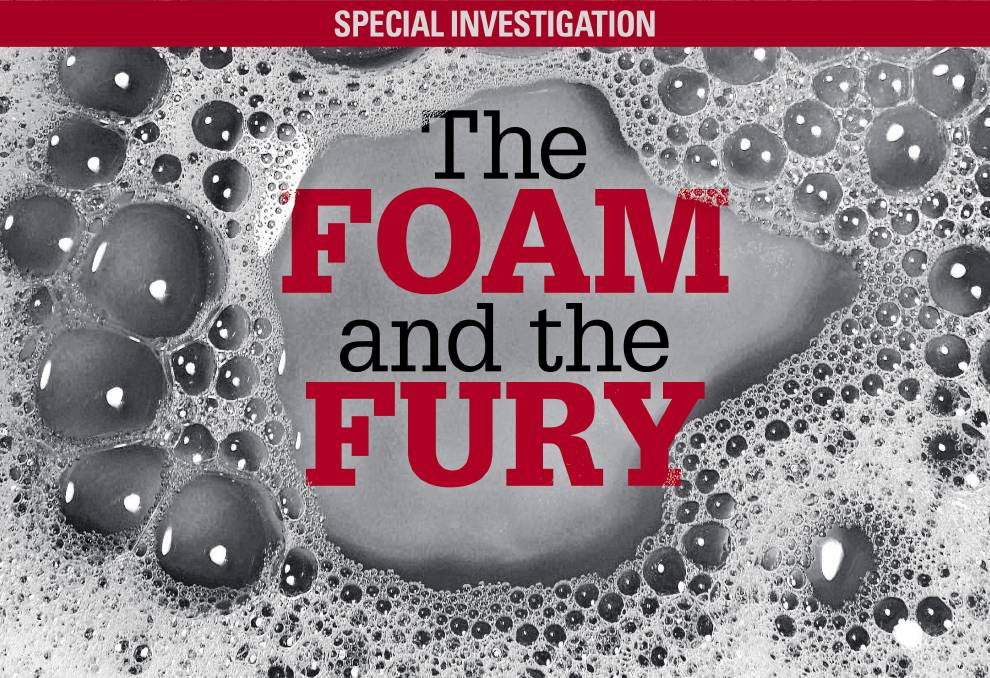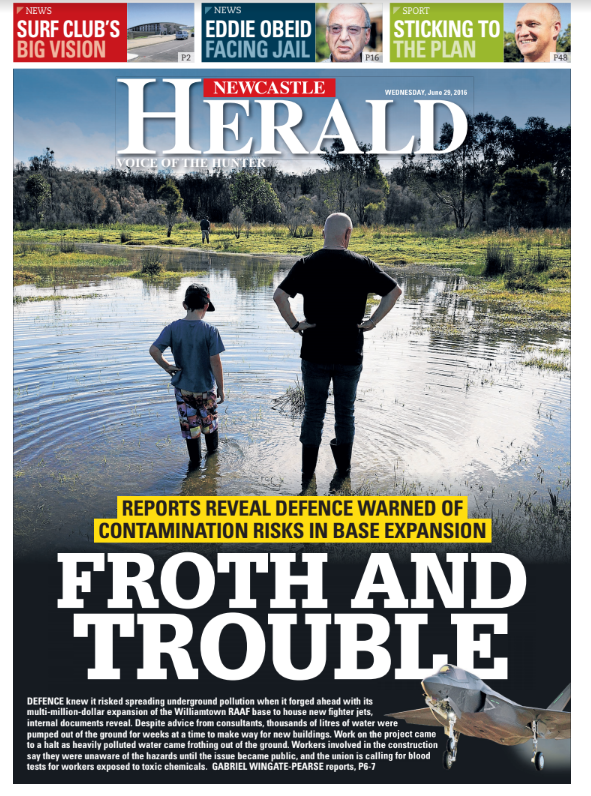 This is regional journalism at its finest. The skilled storytelling in both the print and online packages, combined with dogged investigative work, hits readers right between the eyes.The articles strike a fine balance between showing the human face of this disaster and providing substantive evidence of gross wrongdoing. The writing is slick, the online bells and whistles put this regional publication well in front of its peers, but it's the obvious refusal of the reporters to let this story go that makes them true champions of their community.