All Media: Coverage of Indigenous Affairs
Twenty-five years ago, three Aboriginal children disappeared from the small NSW town of Bowraville. All three — Colleen Walker, Evelyn Greenup and Clinton Speedy-Duroux — were staying on the same street when they disappeared. White murder suspect Jay Hart was found not guilty.
In 2016, The Australian shone new light on the case with campaigning print coverage and a powerful five-part podcast. In revealing how police at the time claimed the murdered children had gone "walkabout", and exposing racial divisions within the town, "Bowraville" was a story permeated by Indigenous affairs. The reporting uncovered new evidence, prompting a new trial in the Court of Criminal Appeal, a government review of the case, and a public apology from the NSW Police Commissioner.
Dan Box is the national crime reporter for The Australian. He has previously worked for the BBC and The Sunday Times in London, and is the author of a book about Jake Kovco, the first Australian soldier to die in Iraq.
Eric George is a video and podcast producer with The Australian. He has also worked at SBS, Business Spectator and Eureka Report.
Stephen Fitzpatrick is The Australian's Indigenous affairs editor. He has previously held a range of positions on the newspaper including Sydney chief of staff and foreign news editor, and was Jakarta correspondent from 2005 to 2010. In this role he won a Walkley for coverage of the asylum seeker flow between Indonesia and Australia.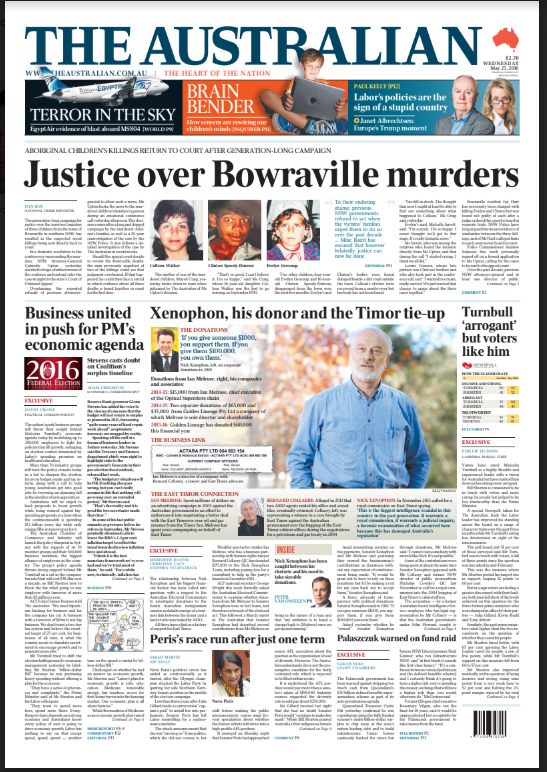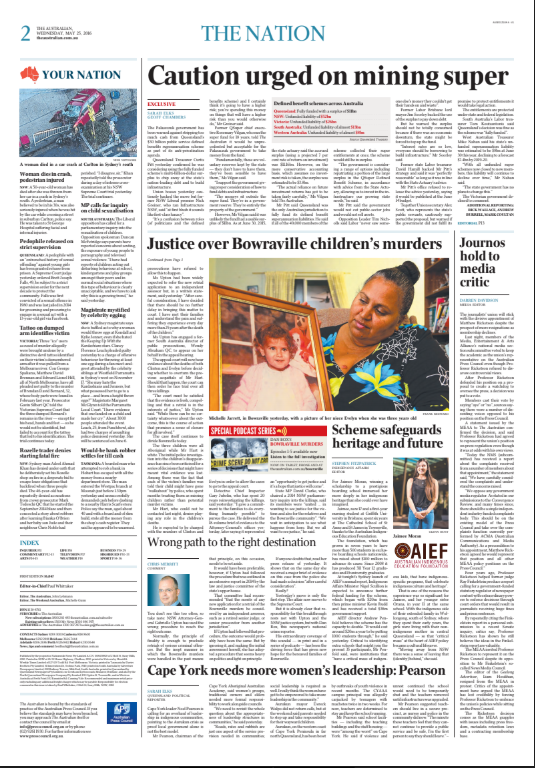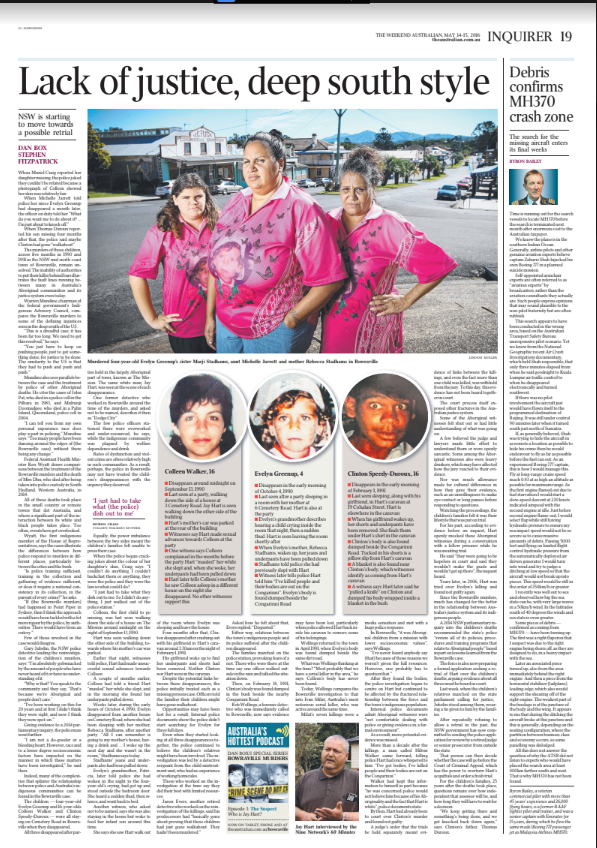 A powerful mix of the written word and evocative five-part podcast, "Bowraville" is investigative journalism at its best, righting wrongs and bringing justice to the long-suffering Aboriginal families of three children murdered 25 years ago. As a direct result of this series, fresh murder charges have been laid against the accused and NSW Police have publicly apologised for their bungled, racist investigation.