In Talking to My Country Stan Grant has artfully interwoven the personal and the public, driving forward a needed discussion: How to right the wrongs that have been done to First Australians and prove that we are a great country with a big heart?
Grant spent several years reporting on conflict and dispossessed people in the Middle East, Asia and Europe for CNN. He saw hardship and suffering on an horrific scale. And then he reached an epiphany. These human tragedies reminded him of his own people. Grant expressed his anguish in a series of articles for Guardian Australia and in a number of powerful speeches. And then he sat down to write a book.
Talking to My Country is part memoir, part meditation on race, culture, national identity — what it means to be an indigenous man in Australia today, and what the journey has been like particularly for Grant.
Stan Grant is a Wiradjuri man. A journalist since 1987, he has worked for the ABC, SBS, and the Seven Network and, since 2013, as the international editor for Sky News. From 2001 to 2012 he worked for CNN as an anchor in Hong Kong, before relocating to Beijing as correspondent. As a journalist, he has received a string of prestigious international and Australian awards. In 2015, he published his bestselling book Talking to My Country, and also won a Walkley award for his coverage of indigenous affairs. In 2016 he was appointed to the Referendum Council on Indigenous recognition.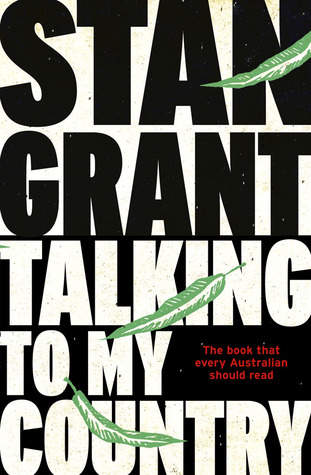 Stan Grant, one of journalism's most gifted practitioners, has produced a work that will go on to grace Australian bookshelves and perhaps Australian curriculums for decades to come. Grant writes with a power and a passion that evokes a visceral reaction in the reader. His message is important. But his great triumph is to cloak it in a narrative that is so personal and yet has the potential to touch the soul of every Australian. Anger is never far below the surface in this tome. Yet Grant is, at heart, optimistic about Australia and writes lovingly of his country. As he says, we can and must do better.