Entries close for the WA Media Awards
2 August 2021 @ 12:00 am
AEST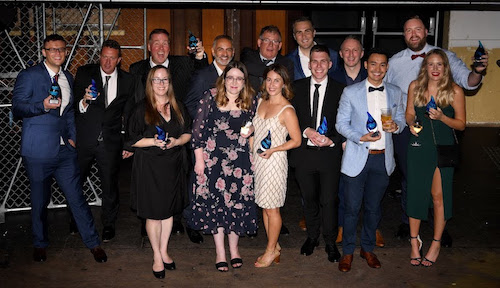 2020 WA Media Awards Winners. Photo: Sharon Smith.
The 2021 WA Media Awards are open to all WA media for work published on any platform between July 1, 2020 and June 30, 2021. Entries close at midnight on Monday, August 2, 2021. Entry is free for MEAA members; to enquire about membership, phone 1300 656 513 or join online here. A $150 fee per entry for non-members applies.
More information and FAQs here. Submit your completed award entry here.
Key dates:
• Entries open Monday, June 21, 2021
• Entries close Monday, August 2, 2021. There will be NO extensions
• Broadcast/published between July 1, 2020 and June 30, 2021
• Finalists announced Tuesday, September 7 2021
The WA Media Awards are the pre-eminent state-based awards promoting excellence in the media. The annual awards celebrate quality journalism, and reward a media professional whose commitment to excellence in media coverage best informs and entertains West Australians.
For more information, please email MEAAstateawards@walkleys.com or phone Gemma Courtney on 02 9158 3822.