First round entries close for the 2021 Walkley Book Award
11 June 2021 @ 5:00 pm
AEST
Entries open now!
First round entries close Friday June 11
The Walkley Book Award celebrates the value and importance of long-form journalism, acknowledging the proud line-up of Australian writers who have taken subjects of enduring topicality and consequence from news bulletins, eye-witness reporting, investigations and historical records and provided readers with expanded factual detail, revelation and greater clarity of analysis in book form.
The 2021 Walkley Book Award acknowledges the work produced by an Australian journalist or writer, published in the year from September 1, 2020 to August 31, 2021.
Entries can encompass subject matter including true crime and biographies through to political analysis, business writing, war reporting, investigative journalism and foreign correspondence.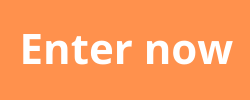 Related Events