Inclusive reporting webinar #3: Expanding your audience
23 September 2021 @ 5:30 pm

-

7:00 pm

AEST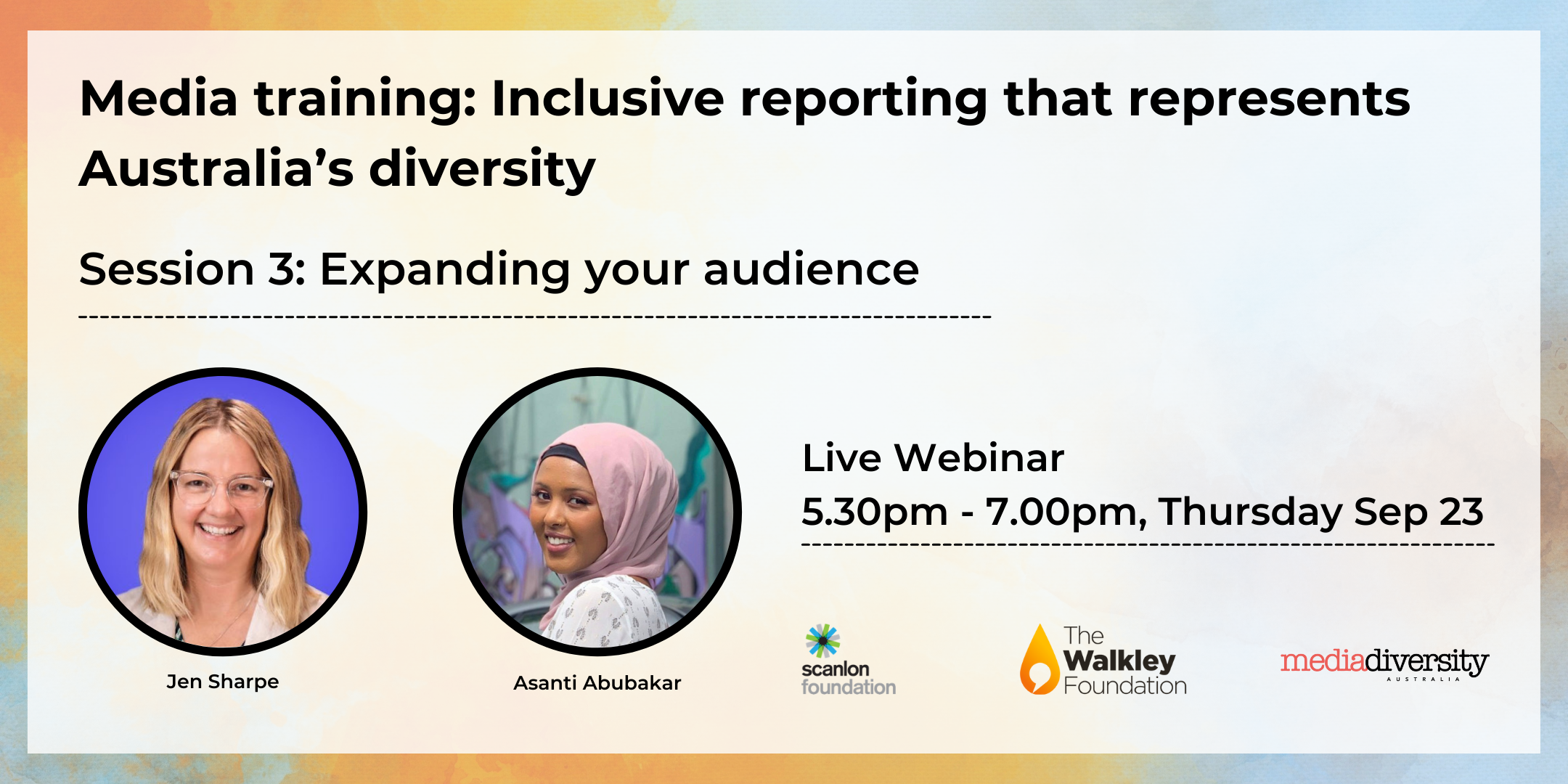 Session 3: Expanding your audience
This is the third in a series of professional development webinars for Australian journalists to bring greater diversity and inclusion to their reporting, presented by the Walkley Foundation and the Scanlon Foundation. This session focuses on expanding your audience, with a conversation between Jen Sharpe and Asanti Abubakar.
Jen Sharpe is currently the B&T Executive Leader, PRIA Industry Leader of the Year and Mumbrella CommsCom PR Leader of the Year and Founder of ThinkHQ which has championed inclusive communications. This burgeoning field is still testing its concepts and methods but importantly it is doing it with the input of the communities who have been previously disregarded.
Asanti Abubakar, a young community activist and advocate for Islamic, Oromo and multicultural community empowerment, will share her views on the opportunities for the Australian media to improve representation of diverse views. Jen and Asanti will discuss best-practice advice for reporting and storytelling that is inclusive of broader audiences, how we navigate past mistakes and avoid future pitfalls.
Date: Thursday 23 September
Time: 5:30pm – 7:00pm
This event is FREE however spots are limited and registration is essential to secure your place.

The Walkley Foundation provides scholarships, fellowships, mentorships and training to support and encourage journalists of all backgrounds. If you would like to join us in supporting quality journalism and an equitable and inclusive media, please consider adding a donation to your event registration, or donating directly here.
Speakers: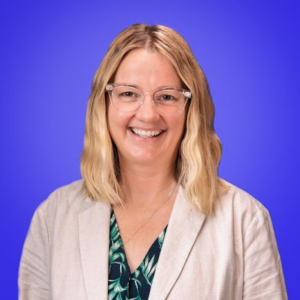 Jen Sharpe is a formidable communicator, driven by her values and her passion for her team. She is the sole founder and managing director of Think HQ and oversees all projects from inception through to evaluation. Jen is currently the B&T Executive Leader, PRIA Industry Leader of the Year an CommsCon PR Leader of the Year
She has over 20 years experience in managing national, state and local communications campaigns. In addition to her communications experience, she is a politics and policy nerd, and understands the very important intersect between social policy and communications in any effective behaviour change campaign. She is also a businesswoman who thrives on growing the Think HQ business.
Jen launched her business in 2010 from the kitchen table. Using no external equity, she has worked with an ever growing team of talented and passionate people to build the business one project at a time. She has been unrelenting in solely committing the business to only working on projects that lead to positive social impact. She was told countless times by many people that the business model would never work, and fortunately they were all wrong! It is possible to do good and run a robust, profitable business.
In 2019, Jen acquired Cultureverse, a multicultural communications agency, helping organisations reach and influence diverse audience groups across Australia. That acquisition, and the appointment of the Head, First Nations Engagement, means that the vision of becoming a creative powerhouse underpinned by inclusion, is slowly and finally being recognised.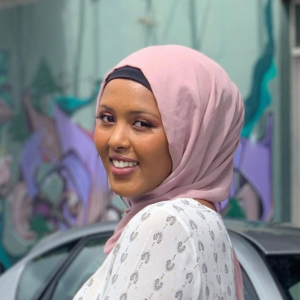 Asanti Abubakar brings enthusiasm and passionate energy to all her endeavours. Asanti is a proud Melbournian, by way of Oromia, East Africa. As an intersectional feminist, Asanti actively advocates to ensure that young people, are brought along in policy decision-making processes.
All of Asanti's engagements are a testament to the importance of diversity and meaningful inclusion of young people in society. Asanti is also a Board Director on the Oromo Youth Association Australia (OYAA), an organisation that aims to improve outcomes and opportunities for young Oromo Australians.
An aspiring naturopath, a humanitarian and a creative, Asanti believes that women and persons of all genders deserve a seat at every table where decisions are being made.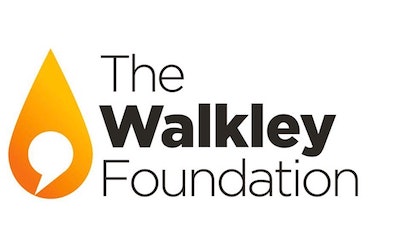 Related Events