Media training: inclusive reporting that represents Australia's diversity
22 July 2021 @ 5:30 pm

-

7:00 pm

AEST

Free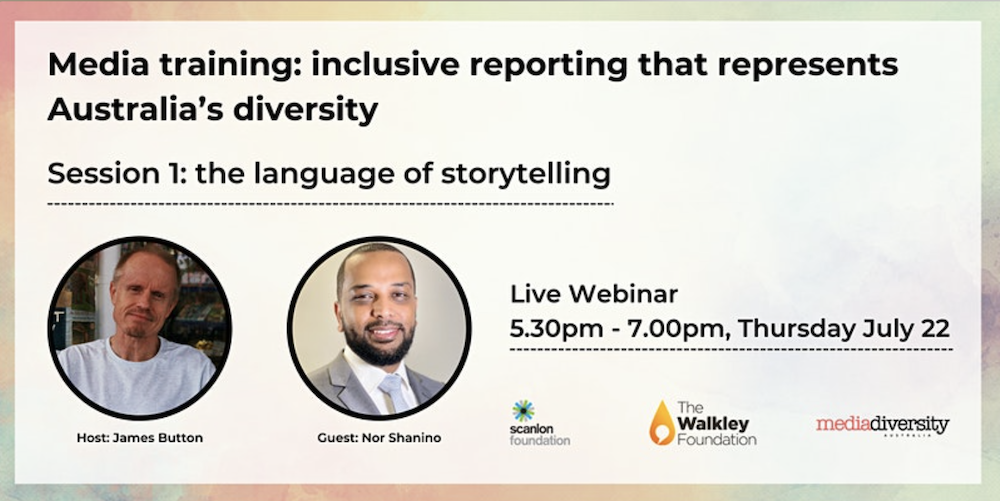 The Walkley Foundation and Scanlon Foundation present – Media training: inclusive reporting that represents Australia's diversity
Session 1: the language of storytelling
This is the first in a series of professional development webinars for Australian journalists to bring greater diversity and inclusion to their reporting, presented by the Walkley Foundation and the Scanlon Foundation. This first session focuses on the language of storytelling, hosted by Walkley-winning feature writer James Button and featuring community and youth worker Nor Shanino.
Storytelling is about listening and then getting out of the way so that the personalities and experiences can be heard. In this session, we'll delve into the relationship between storyteller and source from both sides.
James Button will share his approach and how humility is essential in allowing individuals to trust the storyteller. In 2020, James and Julie Szego participated in a Zoom roundtable with a diverse group of young people who grew up in the Flemington/Kensington Housing Commission Flats. Nor Shanino was a participant in the roundtable and has experienced multiple approaches by media representatives. He will share his thoughts on the keys to authenticity in reporting.
The openness and willingness of the young people resulted in a publication that told the range of stories authentically. The initial roundtable was followed by individual interviews which were only possible through an acknowledgement of the value of their opinions. This isn't always possible for news items but the investment in storytelling pays dividends when news needs to be told.
Date: Thursday 22 July
Time: 5:30pm – 7:00pm
This event is FREE however spots are limited and registration is essential to secure your place.
The Walkley Foundation provides scholarships, fellowships, mentorships and training to support and encourage journalists of all backgrounds.
If you would like to join us in supporting quality journalism and an equitable and inclusive media, please consider adding a donation to your event registration, or donating directly here.
Speakers: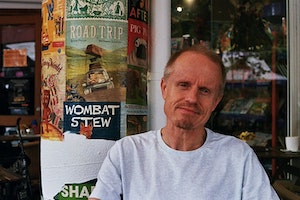 James Button was a feature writer, deputy editor and Europe correspondent at The Age. In 2009 and 2010 he worked in the Department of Prime Minister and Cabinet, writing speeches for then Prime Minister Kevin Rudd, an experience he describes in his book, Speechless: A Year in my Father's Business. He has also written Comeback: The Fall and Rise of Geelong, and has won three Walkley awards for feature writing. James worked for six years at the Grattan Institute and now works as a freelance writer and editor; he writes regularly for the Scanlon Foundation.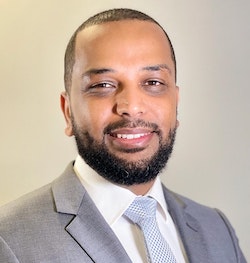 Nor Shanino is a community and youth worker who is passionate about the development and progress of young people in his community. Nor is a founding member and the Managing Director of Ubuntu Project who has worked in the advocacy and community development sector for the past decade. He has undertaken work in various roles such as facilitation, consultancy and community advocacy. Nor's work has often revolved around young people, their education and the transition into employment despite the systemic barriers and personal obstacles they may face.