Our Watch CEO Patty Kinnersly congratulates the 20/21 Fellowship participants.
16 outstanding Australian journalists have been chosen for the Our Watch Fellowship program, administered by the Walkley Foundation.
The Our Watch Fellowship program aims to build and refine fellows' knowledge of best practice reporting on violence against women and deepen their understanding of the complexities of the issue. The journalists, from a wide range of backgrounds and experiences, will attend a series of three retreats in February, April and June 2021.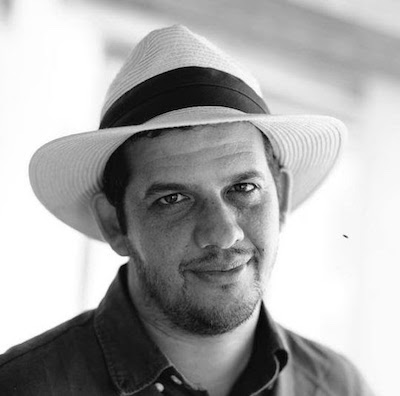 Drew Ambrose, Al Jazeera English
Since 2011, Drew Ambrose has been a senior producer for Al Jazeera English's programmes unit. The seasoned foreign correspondent has reported across the Asia-Pacific region from bureaus in Jakarta and Kuala Lumpur. Aside from producing television documentaries, he has also been lead journalist on many interactive, VR and online projects. Drew previously worked for Australia's national public broadcasters on programs such as Insight, Australian Story and Living Black. His work has won three New York Festival Gold Medals, a Walkley Award, the Hong Kong Foreign Correspondents Club's Human Rights Press Award and the Venice TV Award.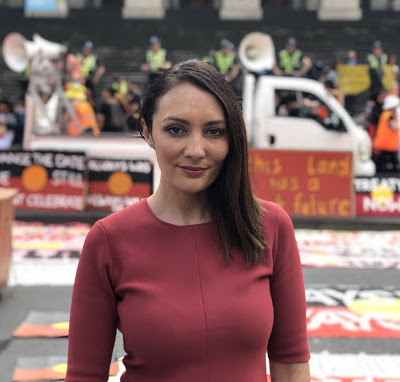 Bridget Brennan, ABC
Bridget Brennan has been a journalist with the ABC for a decade. She returned from London this year after a stint as Europe Correspondent. She's also worked as a journalist in Hong Kong and the United States. As the ABC's first National Indigenous Affairs Correspondent, Bridget reported on the murders of Aboriginal women in Central Australian communities, and investigated racism in Australia's health system and the escalating number of Aboriginal children being removed from their families. Bridget is a Dja Dja Wurrung and Yorta Yorta woman from Victoria.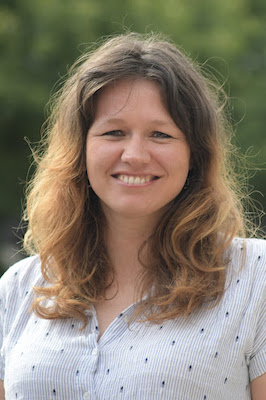 Alana Calvert, Central Western Daily
Alana Calvert is a regional print and digital journalist with the Central Western Daily in Orange NSW. She recently relocated back to regional news after several years working in Sydney newsrooms; including as an evening editor for Yahoo News Australia, a digital producer with The Australian, a content editor with SBS Radio and as an evening editor with HuffPost Australia. Prior to these roles she was a print journalist in Chinchilla, south-west Queensland, for two years.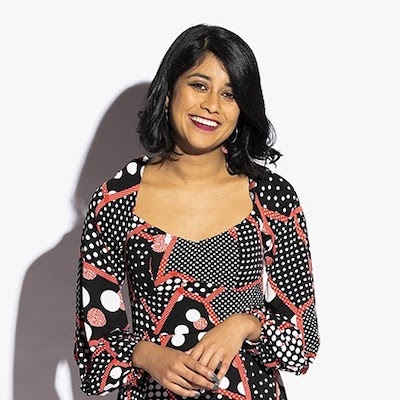 Avani Dias, Triple j Hack, ABC
Avani Dias is the host of Australia's national current affairs show for young people, Hack on triple j. Avani has interviewed the country's leaders, some of the world's leading thinkers, and reported on some of the biggest events to hit Australia. Avani has been a Walkley Awards finalist three times and has been recognised with a number of other journalistic accolades. She was previously a multiplatform reporter for ABC News across TV, radio and online in Sydney and Darwin. 
Lea Emery, Gold Coast Bulletin 
Lea Emery is a senior reporter covering court and legal affairs for the Gold Coast Bulletin. She regularly reports on domestic violence issues, including spearheading a campaign to increase sentences for those convicted of choking. Lea also focuses on organised crime, sexual abuse and youth offending. Lea began her journalism career in regional Queensland in 2009 working at the NewsMail in Bundaberg. She has also worked at the Fraser Coast Chronicle in Hervey Bay and Maryborough.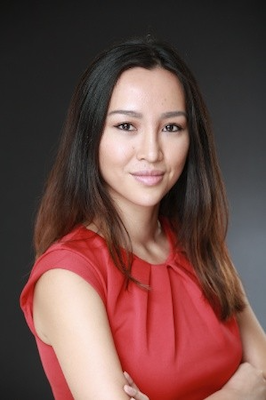 Lin Evlin, SBS News
Lin Evlin is a cross platform journalist at SBS News with a focus on investigations, immigration and social affairs. Prior to joining SBS, she was a researcher and producer at current affairs program Lateline and documentary series Exposed: The Case of Keli Lane. Lin is also a former lawyer.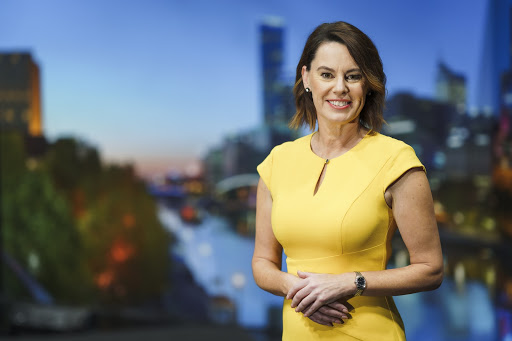 Mary Gearin, ABC News
Mary Gearin is an award-winning journalist of more than 30 years' experience. She is an ABC News presenter across national and state TV and radio programmes, a former Europe Correspondent and National Sport Correspondent. She is recognised across a wide audience for her excellent reporting and story-telling skills.  In recent years she has focused on social justice stories – exclusives on family violence, child abuse and homelessness.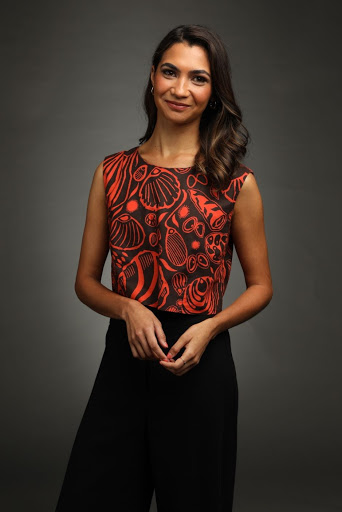 Rachael Hocking, NITV
Rachael Hocking is a Warlpiri woman from the Tanami Desert of the Northern Territory. She has been a reporter and presenter for NITV since 2015, and currently co-hosts its flagship show The Point. In 2019, she joined the Board for the Dart Centre for Journalism and Trauma in the Asia Pacific, where she advocates for better, trauma-informed reporting in Indigenous communities. Rachael is passionate about Aboriginal women's rights, language revival and climate justice.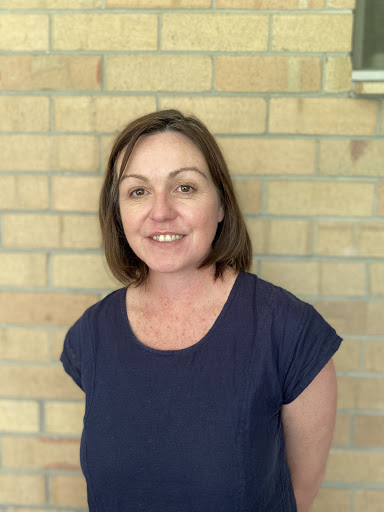 Emma Kirk, Busselton Dunsborough Mail
Emma Kirk is the senior journalist at the Busselton Dunsborough Mail. She has been with the newspaper for six years working across print, digital and social media platforms. She covers a range of issues that affect the southwest region of Western Australia. and regularly reports on domestic violence, child protection and matters that relate to the community.  
Mary Konstantopoulos, Ladies who League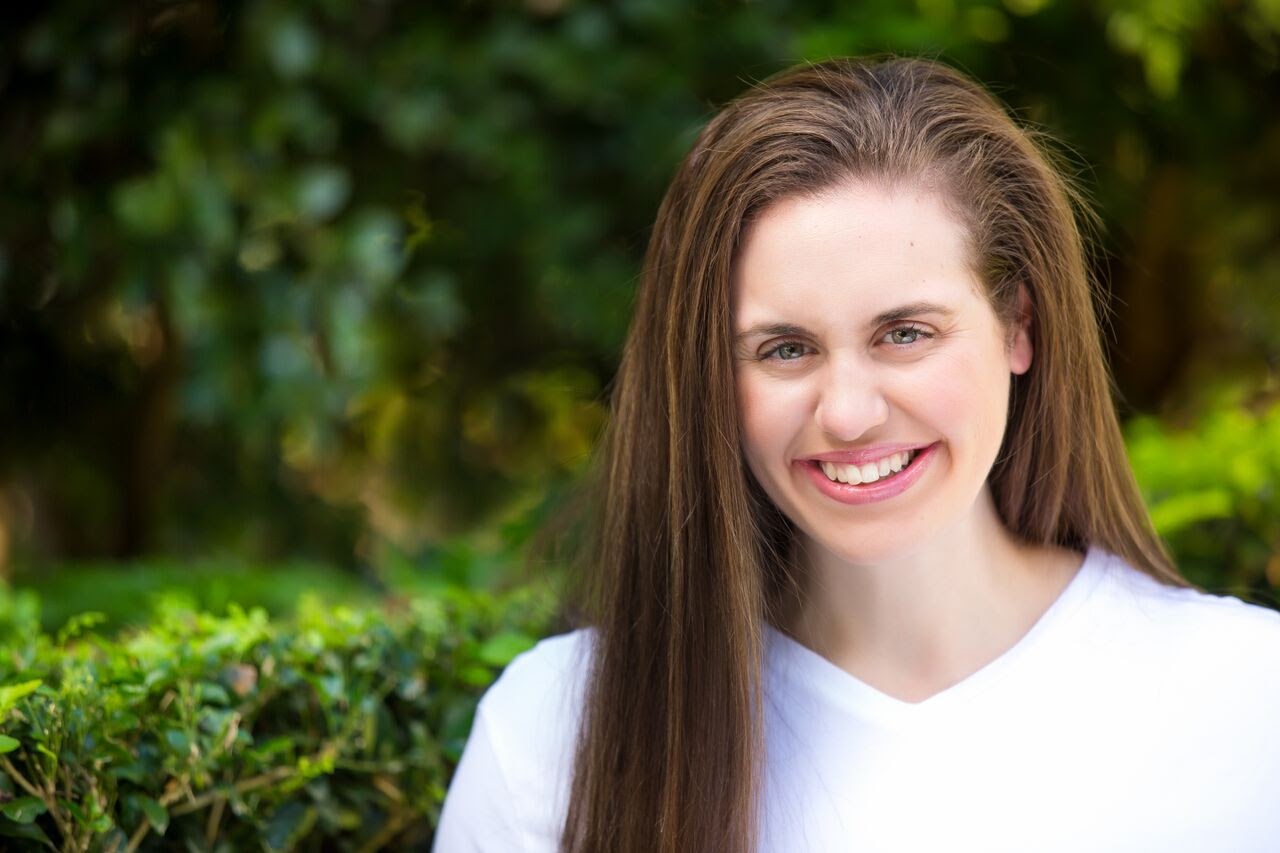 Mary Konstantopoulos is a lawyer and the Founder of 'Ladies who League'; a media company focused on supporting women in sport and encouraging women to get involved in conversations about sport. Mary has written for several publications including NRL.com, The Roar, The Sydney Morning Herald and The Guardian and her two podcasts 'Ladies who League' and 'Ladies who Legspin' are part of the ABC Grandstand family. Mary is an ambassador for the Full Stop Foundation, sits on the Board of Hockey Australia and is part of the Parramatta Eels 'Women@Eels' sub-committee and the Supercars Fan Council.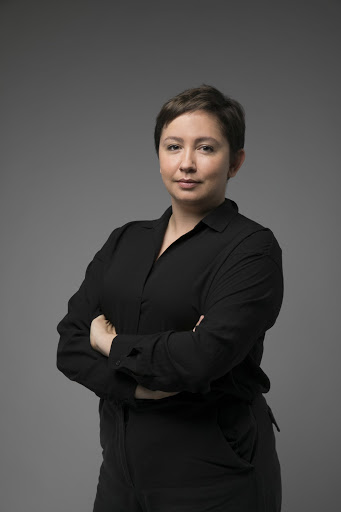 Laura Murphy-Oates, Guardian Australia
Laura Murphy-Oates is a Ngiyampaa Weilwan woman and the 2018 Walkley Young Journalist of the year. She is the presenter and senior producer of Guardian Australia's daily news podcast Full Story. She previously worked as a radio presenter on Triple J's 'Hack', and a TV presenter/journalist at 'The Feed' on SBS VICELAND. She's reported from remote and regional areas across Australia, plus Canada and the US, with a particular focus on racial discrimination and gender equality.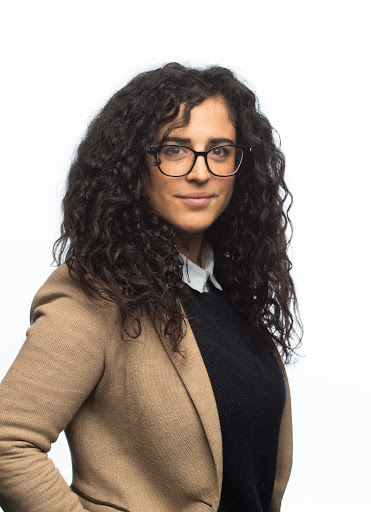 Nicole Precel, The Age
Nicole Precel is an award-winning multimedia journalist at The Age. Her work has included a data-driven investigation into the journey of sexual assault survivors through criminal justice systems in Australia, President Rodrigo Duterte's war on drugs in the Philippines and the challenges people face living with invisible disabilities. She has previously made documentaries for Al Jazeera English, SBS2 and BBC London among others. Her work has won and been highly commended at the Melbourne Press Club Quill Awards, the Information Is Beautiful Awards and has been nominated for the Walkley Awards, the United Nations Media Peace Awards and the Sigma Data Journalism Awards. She also co-founded not-for-profit Co-Ground, which runs social enterprises Co-Ground Coffee, Do-Good Books and the Brunswick Artist Market, supporting education and livelihood projects in the Asia-Pacific.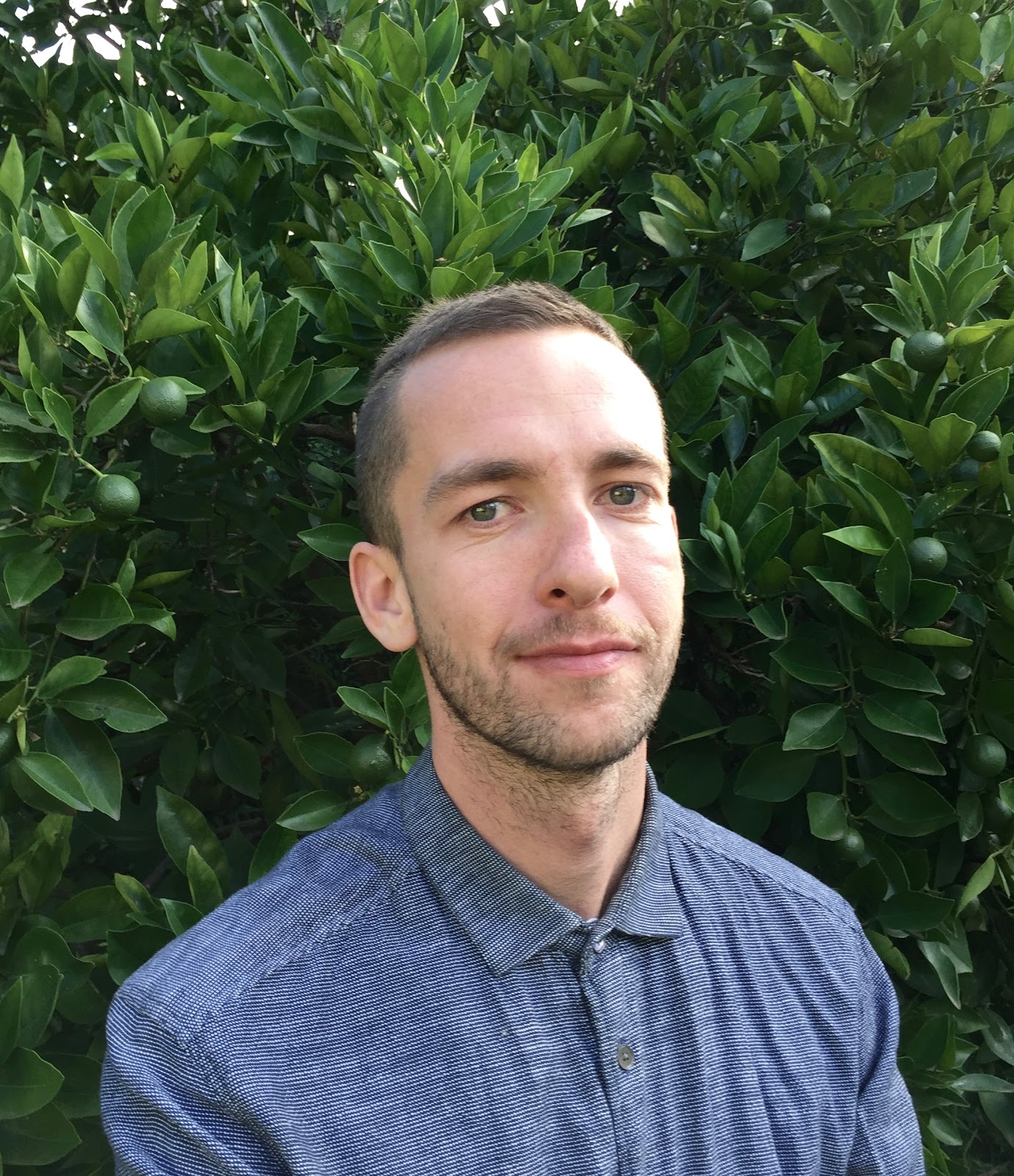 Drew Rooke, Freelance
Drew Rooke is a freelance journalist and author currently based on the beautiful land of the Darug and Gundungurra nations. His work focuses on social and environmental justice issues and has been widely published, including in The Monthly, The Saturday Paper and The Guardian. He was a finalist in the 2015 Scribe Non-Fiction Prize for Young Writers. His debut book, One Last Spin: the power and peril of the pokies, was published by Scribe in 2018. He is currently working on his second book which investigates South Australia's controversial former Chief Forensic Pathologist, Dr Colin Manock. It will be released in late 2021.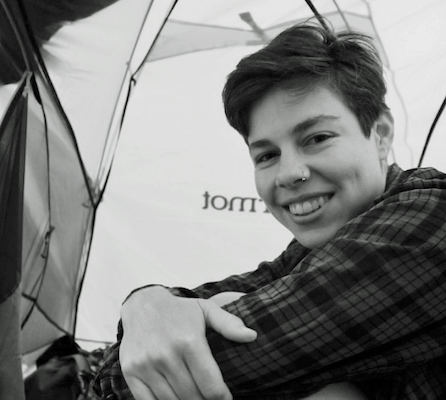 Lane Sainty, News Corp Australia
Lane Sainty is a court reporter at NCA NewsWire, covering criminal and civil cases across all jurisdictions in New South Wales. She was previously a reporter and editor at BuzzFeed News. Her work has also recently appeared in The Monthly, Crikey and Guardian Australia. Lane has a particular interest in courts and criminal justice, and has extensively covered LGBTQ rights in Australia.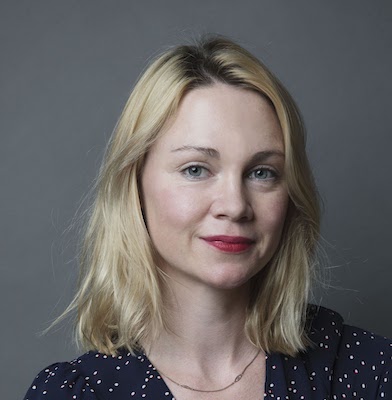 Helen Sullivan, The Guardian
Helen Sullivan is a reporter and liveblogger on The Guardian's foreign desk in Sydney. In addition to her live coverage of the coronavirus pandemic, US election, Beirut explosion and the Vienna terrorist attacks for The Guardian, she has reported from Lebanon, South Africa and Australia for The New Yorker, The New York Times and The Monthly. She previously ran communications for UN Women's Southern Africa office. Her work has been anthologised in the Best Australian Science Writing and nominated for the Bragg Prize for Science Writing. She is studying for a Masters in Climate Change at SOAS University of London, with a dissertation focussed on migrant deaths at sea. She is represented by the Wylie agency.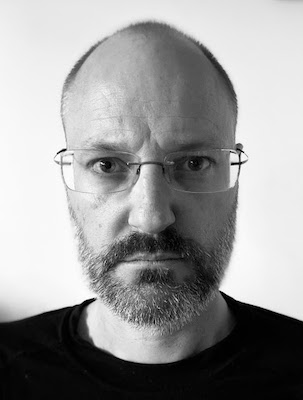 Michael Vincent, ABC
Michael Vincent joined the ABC in Adelaide in 1996 as a technical operator in radio news. Since then he has filed stories from locations as diverse as an Alice Springs coroner's court to the US Capitol Building, from Kinglake during the Black Saturday bushfires to a mine in the Atacama Desert as well as the Middle East, Asia, the Pacific and regional Australia. In 2019 Michael completed a documentary on 80 years of ABC's International Broadcasting. He's an ABC peer supporter and mentor and he works for 730.
---

About Our Watch
Our Watch has been established to drive nation-wide change in the culture, behaviours and attitudes that underpin and drive violence against women and children. Our vision is an Australia where women and their children live free from all forms of violence. Our mandate is to stop violence before it happens. Our purpose is to provide national leadership to prevent all forms of violence against women and their children. Our work will always be based on sound research and strong and diverse partnerships.
If you or someone you know is impacted by sexual assault, domestic or family violence, call 1800RESPECT on 1800 737 732 or visit www.1800RESPECT.org.au.