Congratulations to the 16 outstanding Australian journalists who have been chosen for the Our Watch Fellowship program, delivered in partnership with the Walkley Foundation.

The Our Watch Fellowship program aims to build and refine fellows' knowledge of best practice on violence against women and their children, sexual harassment and abuse in the workplace, and deepen their understanding of women who experience multiple and intersecting forms of discrimination and understand the role of prevention. The journalists, from a wide range of backgrounds and experiences, will attend a series of three retreats in July, August and October.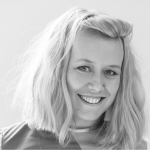 Beth Atkinson-Quinton is an audio producer, broadcaster, and co-founder of Broadwave. Beth is the co-producer of Tender: Roia Atmar (Broadwave), an audio-documentary series that explores what happens once women leave abusive relationships. It recently won the AIDC Award for Best Audio Documentary and Gold for Best Social Justice Podcast at the New York Festivals Radio Awards. Their work largely focuses on social justice issues and has been published by Guardian Australia, ABC RN, the Wheeler Centre and more. Recently, Beth worked as the series-producer for Bad Taste (SBS) and is currently producing for ABC Audio Studios.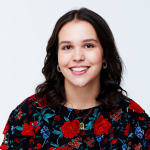 Natalie Brown is a lifestyle reporter at news.com.au, covering a range of women's issues including domestic and sexual violence. Prior to joining the lifestyle team she worked for news.com.au as a general news reporter.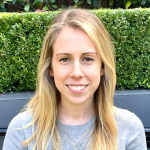 Julia Burrell is the Executive Producer of 10 News First Sydney. Leading a team of journalists and producers, she oversees the nightly output of 90 minutes of live TV news into the NSW market. In her career as both an Executive and Supervising Producer she has been responsible for coordinating broadcast coverage of some of Australia's and the world's most significant breaking news stories. They include multiple federal elections, the 2019 Christchurch mosque shootings, the 2019 NSW black summer bushfires and the 2022 Northern Rivers flooding disaster.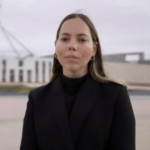 Sarah Collard is a proud Ballardong Noongar woman from South-West WA. She is the Political Correspondent for National Indigenous Television (NITV) based in the Parliament House press gallery in Canberra. She reports on federal politics for NITV and SBS as well as covers stories of national interest around the country. Prior to NITV she worked at the ABC as a multiplatform journalist and producer in Sydney, Perth, and Adelaide.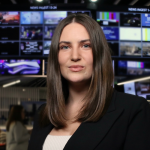 Amber Cunneen is the Deputy Foreign Editor at Nine News. Working with its LA and London bureaus, she helps guide the network's coverage of international events. Recently, Amber has produced reports on the Ulvade school shooting, the Ukraine War and the United States' potential overturning of Roe V. Wade. In addition to this role, she works as a reporter and producer of local news in Sydney. Previously, she was a producer at 10 News First and 2GB.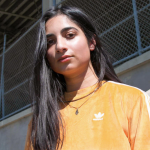 Rashna Farrukh is a freelance writer and producer who has worked across the ABC, Guardian Australia, The Conversation and more. Currently, she is also the media lead at the Foundation for Young Australians where she supports young campaigners to use the media as an advocacy tool.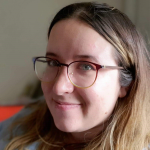 Annabel Hennessy is an investigative reporter for The West Australian and The Sunday Times newspapers. She has worked for Seven West since 2019 and prior to that was employed by News Corp. She has a special interest in reporting around social issues. She has worked in Perth, Sydney, Canberra and London. She was winner of the 2020 overall Walkley Young Australian Journalist of the Year award and the 2021 Walkley Young Australian Journalist award for public interest journalism.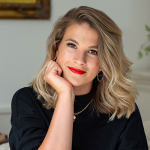 Grace Jennings-Edquist is a digital reporter at ABC Everyday, where she covers issues including women's health, mental health and wellbeing. She has worked as a journalist in New York, London, Melbourne and Sydney, and her work has been published by Guardian Australia, Crikey, New Statesman, Ms. Magazine, News.com.au and The Australian. Grace was formerly a senior editor at Mamamia and co-founder of feminist newsletter and website To Her Door. A former lawyer with a master's in public and international law, Grace has a particular interest in women's rights. Her debut nonfiction book The Yes Woman was published in 2021.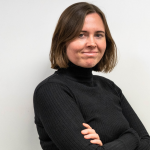 Samantha Jonscher is a senior news reporter for the ABC in Alice Springs. She works across digital, TV and radio with a focus on domestic family and sexual violence, the environment and justice issues. She was a reviewer of the NT's first media guidelines for reporting on domestic family and sexual violence in the Northern Territory and is passionate about bringing the Territory's stories to a national audience. Samantha was the 2021 runner-up for the Caroline Jones Award.  She's been in the NT for three years, after starting her career in Port Lincoln with the ABC.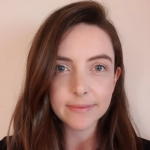 Samantha Lewis (she/they) is a Digital Sports Journalist with the ABC who specialises in Australian women's football and women's football more broadly. She covers all aspects of the game from grassroots to the international level, including Olympic Games and World Cups. Before joining the ABC last October, she was a freelance writer for publications including The Guardian, ESPN, Optus Sport, and SBS, and has been recognised for her work by international organisations such as The International Sports Press Association (AIPS).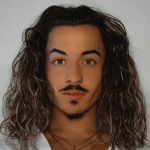 Isaac Muller is a 22-year-old proud Wiradjuri and Palawa man, born and raised on Wurundjeri land. He's a pertinent ABC social media, digital news, Digital and Video, and radio producer, Livestream engineer, and ex 3Knd host of the Midday-Rush. Isaac's background in life is fundamental to who he is a person. His understanding of mental health, sexuality, disabilities, culture, immigration and more comes from a long bloodline of diverse mentors. It also helps him look beyond norms and create a safe space. His next goal is to reach a wider audience, reporting for video on issues that directly affect his community and more specifically his aboriginal mob.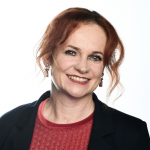 Helen Pitt is an award winning senior writer at The Sydney Morning Herald. This year marks the 40th year since her first byline at that newspaper, where she has been Opinion editor and Spectrum deputy. In 2020 she won Nine's Woman of Influence, Cultural Influencer Award. She is also the Walkley Award-winning author of The House, the extraordinary story of the Sydney Opera House.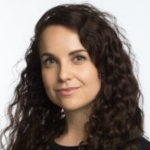 Kirsten Robb is a producer for the ABC's current affairs program 7.30, where she co-produced Leigh Sale's four-part gender equality series Why Women are Angry. She previously worked as a producer at Network 10's The Project, and as a senior journalist at Nine's Domain.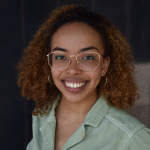 Millie Roberts is the Social Justice Reporter at Junkee. She started her media career at the University of Sydney where she edited the student newspaper Honi Soit, after undergoing internships at ABC's 7.30 program, VICE Australia, and that's life! magazine. After graduating, she joined NewsCorp's delicious. Magazine and Escape as Editorial Coordinator and Digital Producer. Millie has also been at community radio station FBi 94.5FM for the last three years, where she was the former Executive Producer at flagship news, politics, and current affairs show Backchat, and is now host on the weekly Culture Guide segment on Tuesday Arvos.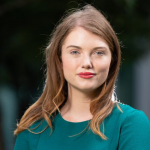 Tahlia Roy is a multiplatform ABC News journalist covering health, women and social affairs in Canberra. She has reported on original stories that have benefited women and often marginalised communities. Growing up in Newcastle, New South Wales, Tahlia began at the ABC in 2015. Her TV, radio and online stories are heavily focused on shining a light on domestic violence and sexual violence, with an emphasis on solutions journalism and empowering victim-survivors. Tahlia has been a producer, journalist and chief of staff, exhibiting sensitive and compassionate approaches to news gathering. She has helped champion the ABC's 50:50 project which has ensured women are equally represented in the news.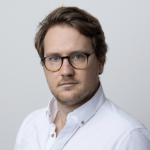 Ben Smee is the Queensland state correspondent for Guardian Australia, where he writes about politics and state affairs. He has worked as an editor, head of news and political reporter in Queensland, the Northern Territory and New South Wales. Ben is a Walkley Award -winner and multiple state journalism award winner, including the NT Journalist of the Year. He also co-authored a book about NT politics, Crocs in the Cabinet.
---

About Our Watch
Our Watch has been established to drive nation-wide change in the culture, behaviours and attitudes that underpin and drive violence against women and children. Our vision is an Australia where women and their children live free from all forms of violence. Our mandate is to stop violence before it happens. Our purpose is to provide national leadership to prevent all forms of violence against women and their children. Our work will always be based on sound research and strong and diverse partnerships.
If you or someone you know is impacted by sexual assault, domestic or family violence, call 1800RESPECT on 1800 737 732 or visit www.1800RESPECT.org.au