April 15, 2021
The Walkley Foundation has welcomed five incoming members of the Walkley Judging Board:
Neil Breen, Host, 4BC Breakfast

Jane Doyle, Presenter, Seven News Adelaide

Narelda Jacobs, Presenter, Network Ten

Dean Lewins, Photojournalist, AAP

Cameron Stewart, Associate Editor, Victoria,

The Australian
The Walkley Awards for Excellence in journalism are national awards that benchmark best practice and ethical reporting.
Walkley Foundation chief executive Louisa Graham said the integrity and industry standing of the Walkley Awards is based largely on the volunteer contribution these, and other journalists who judge the awards, make to the Foundation. 
"Our newly appointed judging board members are senior journalists, expert practitioners and are drawn from a variety of news organisations across media platforms," Ms Graham said.
"The Walkley Judging Board plays a pivotal role in the work of the Walkley Foundation. Board members, who are appointed by the Directors of the Foundation, function as custodians of the Walkley Awards. They are responsible for judging the overall winners after the first stage of judging is complete. They also act as ambassadors for the Foundation. We are thrilled to have them working with us."
The Walkley Foundation is at the heart of the Australian media, recognising and promoting excellence in the craft. The Foundation advocates for great journalism and works collaboratively with journalists and media organisations across the country.
The new Judging Board members will join existing members Lenore Taylor (chair), Claire Harvey (deputy chair), Natalie Ahmat, Michael Bachelard, Michael Brissenden, Deborah Knight, Stella Lauri, Hamish Macdonald, Mark Mallabone, Bhakthi Puvanenthiran and Tory Shepherd.
We thank outgoing board members John Lehmann, Mags King, Heidi Murphy and Patricia Karvelas for their valuable contribution to the Foundation and journalism.
Meet the new Walkley Judging Board members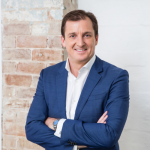 Neil Breen is the host of 4BC Breakfast. He began his career at the Daily Sun in Brisbane in 1990 before holding positions ranging from sports editor of The Courier-Mail and The Australian to launch editor of Alpha magazine. In 2006 he was appointed editor of The Sunday Telegraph, a position he held for seven years. In 2013 he transitioned to broadcast journalism, holding several behind-the-scenes and on-air positions at the Nine Network including executive producer of the Today Show and Nine Sydney reporter, presenter and co-host of panel shows. In 2020 he succeeded Alan Jones as the host of 4BC Breakfast back in his hometown of Brisbane. Breen won the Walkley for best sports reporting in 2002. He has won multiple awards for journalism.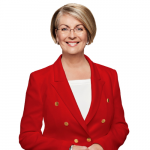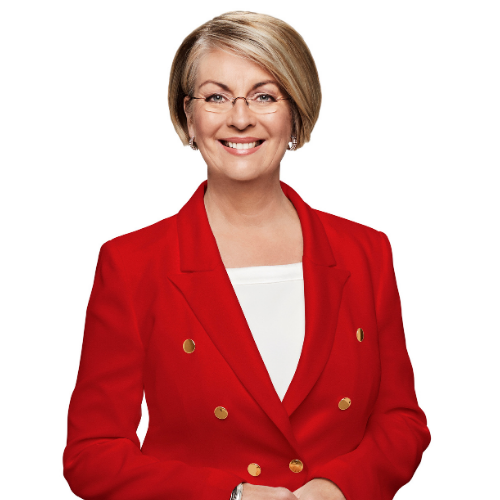 Jane Doyle is Adelaide's most experienced and respected television newsreader, with 40 years' experience as a print, radio and television journalist. Jane's media career began with a newspaper cadetship in far north Queensland in 1980. In 1981 Jane moved with her husband Ian to SA where she worked for The Recorder newspaper in Port Pirie and ABC Radio station 5CK. Jane joined ABC Radio Adelaide in 1986 as chief morning newsreader, and in 1988 was appointed weeknight newsreader for ABC TV in SA. Jane left the ABC in 1989 to join Seven News and has continued in that role while undertaking a wide range of other broadcast duties for Seven Adelaide. From 2005 until 2012 Jane also worked as part of Adelaide's number one breakfast radio team on 1395 5AA. In 2009 Jane was named Australia's Best AM Newsreader at the Australian Commercial Radio Awards in Sydney.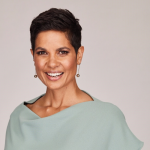 Narelda Jacobs is a Whadjuk Noongar woman from Perth. She's been a journalist at Network 10 since 2000, spending 19 years in the Perth newsroom before heading to Studio 10 in Sydney. After graduating from WAAPA, Narelda began her career at GWN as a reporter and a few months later commenced at Network 10. In 2008, Narelda became the presenter of 10 News First Perth. On her 20th year at the network, she moved to Sydney to join the panel of Studio 10. Narelda has co-hosted Sydney Gay and Lesbian Mardi Gras for SBS and NITV's January 26 Sunrise Ceremony. She's been a regular on ABC Radio Sydney and MamaMia and has shared the stage with Prime Ministers, international leaders, humanitarian advocates and pop superstars. She's passionate about promoting equality, diversity and inclusion and is the patron of Motor Neurone Disease Association WA and WA Aboriginal Leadership Institute. She's on the board of Dame Changer and is an ambassador of The Pinnacle Foundation.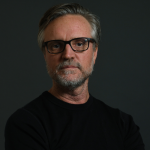 Dean Lewins has worked as a photojournalist for the past 32 years. He joined the Australian Associated Press (AAP) in November 1999, in the lead up to the 2000 Sydney Olympic Games. Since then Dean has covered six Olympic Games, four Commonwealth Games, the Ashes, Football World Cup and the Rugby World Cup. His passion for sport is only equalled by his passion for news. Dean has covered bushfire and drought, unrest in East Timor and the Solomon Islands, and he had a brief stint with Australian troops in Iraq. Dean regards an assignment to Antarctica for the 100th anniversary of Mawson's landing as a career highlight. Dean was named the Nikon Walkley Press Photographer of the Year in 2018.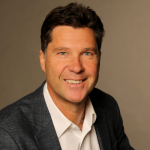 Cameron Stewart is an associate editor of The Australian. He has recently returned to Australia from Washington where he covered the Donald Trump era from 2017 to early 2021. He was also posted to New York as The Australian's correspondent in the late 1990s. Cameron combines investigative reporting on foreign affairs, defence and national security with feature writing for the Weekend Australian Magazine. He is a former winner of the Graham Perkin Award for Australian Journalist of the Year. 
—ENDS—
Media enquiries 
Please contact Walkley Foundation communications manager Clare Fletcher on 0432 616 810 or clare.fletcher@walkleys.com. ​
You can find information about the Walkley Awards judging process here, and the Terms and Conditions of the Awards here and conflict guidelines here.