Walkley Leadership Program
2022 applications have now closed.
The 2022 Walkley Leadership Program cohort
Australian journalists on a management track and with at least five years' career experience were invited to apply for the Walkley Foundation Leadership Program. With thanks to program supporters, Australian Graduate School of Management (AGSM) at the UNSW Business School, Google News Initiative and the William Buckland Foundation, we are delighted to announce the following 18 successful applicants:
Rebecca Baillie, SBS
Jarni Blakkarly, CHOICE
Craig Butt, Nine
Bethany Chismark, Seven West Media
Matt Connellan, SBS
Katina Curtis, Seven West Media
Ashleigh Gleeson, Herald Sun
Robyn Grace, The Age
Jessie Gretener, CNN International
Caitlyn Gribbin, ABC
Rachael Houlihan, The Warrnambool Standard
Maram Ismail, SBS
Eliza Kavanagh, Seven West Media
Sashka Koloff, ABC
Krista Schade, The Riverine Grazier
Martin Silk, Australian Associated Press
Chad Van Estrop, Geelong Advertiser
Michael Vincent, ABC 7.30
About the Walkley Leadership Program
The Walkley Foundation with support from the Australian Graduate School of Management (AGSM) at the UNSW Business School and Google News Initiative (GNI) are helping cultivate the next generation of newsroom leaders with a unique learning experience for those aspiring to step into a senior role.
The Walkley Foundation Leadership Program is a first of its kind microcredential program — a fast and focussed way to sharpen your skills — for journalists planning to move toward leadership and management roles. The course will equip journalists with practical leadership capabilities, pathways to further study, and is conveniently delivered online through a blend of live, interactive sessions and self-paced learning.
By popular demand
In 2022 the Walkley Leadership Program has expanded. As well as 15 places supported by Google News Initiative, there are  two dedicated places for regional Victorian journalists supported by the William Buckland Foundation, and additional places funded by the Walkley Foundation Public Fund as required.
What is the Walkley Foundation Leadership Program?
The Leadership Program is microcredential and designed for journalists recently promoted to management or those preparing to assume greater responsibilities. 
Taught online over three weeks, its interactive workshops and self-paced learning modules provide journalists with a convenient way to build critical leadership skills that they can quickly apply in a work context. 
Who can apply for the Leadership Program?
Journalists with a minimum of five years experience and working towards, or recently assumed, a higher position of organisational responsibility are encouraged to apply.
Candidates must discuss their application with management (e.g. Editor, News Director, Executive Producer, etc.) and obtain their written permission and support.
Your application will need to be supported by two endorsements. Ideally, the nominator should be someone you directly report to, and the seconder should have senior managerial responsibility in the business.
What is a microcredential?
A microcredential enables professionals to expand their knowledge, develop specific skills and advance their career with a targeted and flexible study option. 
It's a building block of graduate-level learning that improves your professional expertise without the need to commit to a full degree. Upon completion, your microcredential is recorded and can provide you with credit toward  a future degree if desired.
What will I learn?
The Walkley Foundation Leadership Program will develop your capability to:
Exercise leadership with self-awareness and confidence

Better understand the different roles of leadership and management

Lead with more authenticity and build trusted relationships

Create a platform for effective leadership within your team and the broader business environment
Australian Graduate School of Management (AGSM) at the UNSW Business School has been upskilling Australia's leaders since 1981 when the first cohort of the AGSM General Manager Program commenced. The Financial Times of London has recognised it as the number one executive education provider in Australia for the quality and outcomes of its learning experiences.*
* FT Global Business School Executive Education Rankings 2017, 2018, 2019, 2020
What commitment is required?
At this stage, it is planned that the Program will commence on Tuesday January 31, 2023, and consist of the following workshops, complemented with approximately 14 hours of eLearning. Dates will be finalised by December 2022.
1 hour introduction webinar: Tuesday, January 31 2023 (11am – 12:00noon AEDT)
Virtual workshop 1: Tuesday, February 7 2023 (11am – 12:30pm AEDT)
Virtual workshop 2: Friday, February 10 2023 (11am – 12:30pm AEDT)
Virtual workshop 3: Tuesday, February 14 2023 (1pm – 2:30pm AEDT)
There will also be readings and modules to complete via AGSM Navigator — a unique online platform designed to emphasise interactive, experienced-based learning.
Your course facilitator will assess all submitted work. Program participants who complete their learning will be issued a digital badge and earn points towards a Certificate in Executive Management & Development (CEMD), with credit and pathways into award qualifications.
Thank you to our partners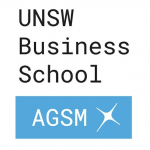 Contact
For further information on the Walkley Leadership Program, please contact Julie Johnson.
2021 Walkley Leadership Program cohort
Louise Bourke, Schwartz Media
Liz Burke, News.com.au
Una Butorac, SBS
Esther Chan, First Draft
Tom Clift, Crikey (Private Media)
Jessie Davies, ABC Central West
Tangiora Hinaki, Ngaarda Media
Madeline Link, The Northern Daily Leader
Melissa Mobbs, The Examiner
Jason Whittaker, ABC
Read the full announcement, and find out more about each of the successful applicants, here.