Australian journalists on a management track and with at least five years' career experience were invited to apply for the Walkley Foundation Leadership Program. We are delighted to announce the following 10 successful applicants (in alphabetical order): 
Louise Bourke, Schwartz Media

Liz Burke, News.com.au

Una Butorac, SBS

Esther Chan, First Draft

Tom Clift, Crikey (Private Media)

Jessie Davies, ABC Central West

Tangiora Hinaki, Ngaarda Media

Madeline Link, The Northern Daily Leader 
Melissa Mobbs, The Examiner 

Jason Whittaker, ABC
Out of more than 30 applicants, the judges were impressed with the successful candidate's respective career histories, attitude to leadership, and plans for the future.
The course, provided by UNSW AGSM and supported by The Google News Initiative, will help participants develop practical leadership capabilities, and will be delivered online through a blend of live, interactive sessions and self-paced learning.
The program kicks off on Thursday, 6 January 2022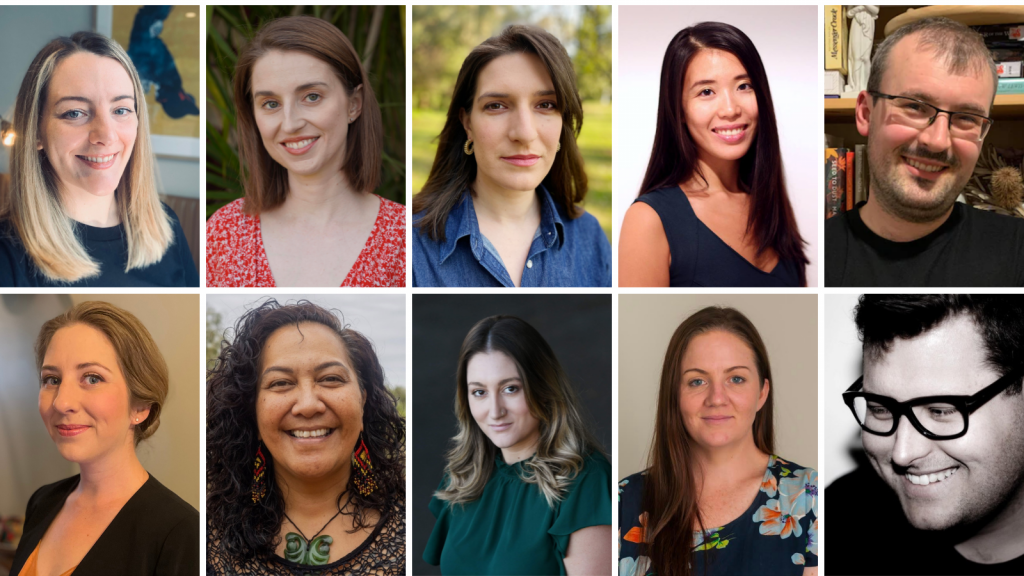 ---
Meet the emerging leaders
Louise Bourke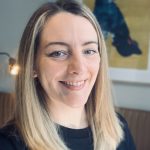 Louise is a journalist, editor and digital media specialist with more than a decade of experience at leading Australian and international news organisations, including London's Daily Telegraph and The National in Abu Dhabi. In 2021 she moved home to Australia to join Schwartz Media as Audience Editor for The Saturday Paper, The Monthly and 7 am.  She believes a diverse industry where independent media organisations can thrive is critical to a democracy in Australia. She is also passionate about the environment and species conservation and is currently studying for a Masters degree in Science Communication part-time with the University of WA.
"I'm very excited to join the Walkley Foundation course and develop my leadership skills in order to support the ambitious goals of our organisation amid surging reader interest in independent media. I hope to gain more understanding of the ways I can help my team thrive as we grow and develop bigger and bolder strategies for engaging with our readers and listeners now and in the future."
Liz Burke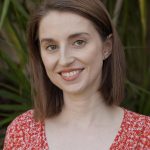 Liz Burke is deputy editor at Australia's number one news website news.com.au. She began her journalism career in magazines over a decade ago before moving to newspapers and digital news. Liz joined news.com.au as a senior journalist in 2014 reporting on general news, politics and social issues, and has since held a number of senior editor positions at the publication, being appointed deputy editor in 2021. She has an interest in politics and social issues particularly the reporting of gendered violence and inequality and was selected as one of the Walkley Foundation's inaugural Our Watch Media Fellows.
"I'm looking forward to gaining new leadership and management skills to bring to my newsroom, and I'm excited that this program exists to help create better leaders within our industry, so we can ensure younger journalists are given the best opportunities to grow and thrive in strong and supportive newsrooms."
Una Butorac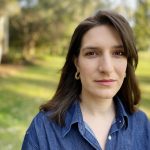 Una emigrated from war-torn Yugoslavia when she was ten years old. Leaving her family home and settling in a new country where she didn't speak the language fostered Una's passion for storytelling and would later lead her to a career in journalism. For the past ten years, Una has produced current affairs at SBS, travelling around Australia to bring short features, investigations and half-hour documentaries to audiences. She won a UN Media Peace Award in 2018. For the past two years, Una has been the Supervising Producer of The Feed, during its most successful period on air, where she is responsible for shaping the show's editorial decisions and nurturing the next generation of storytellers.
"I am grateful for the opportunity to develop my leadership skills so that I can continue to mentor emerging storytellers and foster diverse voices in Australian media."
Esther Chan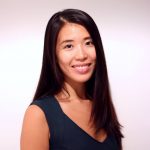 Esther started her career in television as an investigative reporter before moving onto digital journalism at Storyful. At the social media news and intelligence agency, she evolved from specialising in online newsgathering and the verification of eyewitness content to overseeing the Australian operation. Fluent in three languages, Esther is able to conduct in-depth investigation into cross-platform, cross-border, multi-lingual disinformation narratives and campaigns and has joined Google News Initiatives (GNI) in training journalists in the APAC region to better understand information disorder. She helped launch AFP Fact Check in Australia and covered social media anomalies, editing and publishing fact-check reports from APAC bureaus operating in more than a dozen languages. Esther is the APAC bureau editor at First Draft, a nonprofit dedicated to misinformation research and media literacy training. She regularly speaks about the subject at lectures and conferences, such as GNI's Trusted Media Summit, and advises media partners on online trends and the impact of disinformation.
"I'm very excited to participate in the Walkley Foundation Leadership Program, an amazing opportunity for mid-career journalists to brush up on critical leadership skills. All too often in a newsroom we take on managerial positions alongside our reporting or research commitment without dedicating much time to it. This Program will provide the much-needed platform where we learn about our own leadership style, expand and develop effective leadership skills and build trust. I'm grateful to be selected as one of this year's participants and really look forward to starting the course soon."
Tom Clift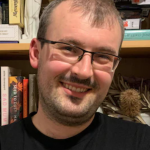 Tom Clift has been production editor at Crikey since 2019. He was previously after-hours editor at youth media publication Junkee and weekend editor at city guide Concrete Playground. Tom also spent two years as a film correspondent on ABC Radio's Overnights program, co-founded international film website Movie Mezzanine, and worked for a time at Melbourne's historic Astor Theatre. He lives in Melbourne with his partner and their two rabbits.
"I am very excited to take part in the Walkley Leadership Program. As one of the more senior members of a small but hard-working editorial team at Crikey, I am always looking for ways to improve as both a journalist and a leader. I can't wait to meet and learn from the teams at AGSM and UNSW, as well as my fellow participants."
Jessie Davies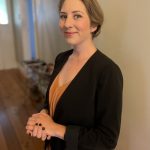 Based in Orange, NSW, Jessie is ABC Central West's Chief of Staff. There she manages a team of 10 reporters, presenters and producers. Jessie joined the ABC in 2018 after launching her career as a reporter, and later, section editor and producer with Fairfax newspapers and digital sites. She's passionate about creative storytelling and is right at home in regional and rural media.
"I'm really excited to build my professional network and meet other journalists recently appointed to leadership roles. Together we will learn and hone the skills necessary to shape the newsrooms of the future. Thank you to the Walkley Foundation for selecting me for this wonderful opportunity."
Tangiora Hinaki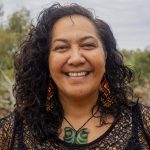 Tangiora Hinaki hails from renown families of the eastern tribes of the North Island – Ngāti Kahungunu and Ngāti Porou and is a citizen of both Aotearoa (NZ) and Australia. In the 90s, Tangiora worked as a Wool-classer across Queensland, South Australia, Victoria and Western Australia. She finally settled down in WA, where she and her husband ran Awesome Shearing Services in Dalwallinu. In 2005, she and her husband travelled in a bus with six children to explore Australia but only got as far as the Pilbara. It was here where she found her dream job – "chasing story narratives" across the North West and it all started at Ngaarda Media. She then went on to work at ABC Pilbara in Karratha for eight years as a content creator and her passion for telling Aboriginal stories of the Dreaming, lead her back to Ngaarda Media, as CEO of the only indigenous media hub in the Pilbara. Tangiora received a scholarship to attend the Leadership WA Rising program in 2020 which has added to her skillset of overseeing 20 volunteers and six employees. In 2014, Tangiora's first documentary that she created with Yindjibarndi women was released and screened on NITV in 2020 and 2021.
"I'm looking forward to participating in this course because I believe that learning never stops and as a small Indigenous media hub that breaks national news stories, this will help me to hone my skills when it comes to the how of tackling a good story."
Madeline Link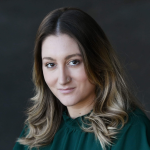 Madeline Link is the deputy editor at the Northern Daily Leader in Tamworth, with Australian Community Media (ACM). She has been a journalist for more than five years and began her career at the Armidale Express after completing a Bachelor of Communications (with First Class Honours) at the University of Newcastle. Madeline was the managing editor of the student-run publication, Yak Magazine, and presented her honours research paper, Women Shouldn't Walk Alone in Parks, the Case of Masa Vukotic at the Journalism Education and Research Association Conference in 2015. In 2020, Madeline was a Kennedy Award finalist for the Chris Watson Award for Outstanding Regional News Reporting for her stories about the challenges facing regional newspapers as part of ACM's Your Right to Know campaign.
Madeline is an experienced court and local council reporter and is passionate about local government, water management issues, problems facing women and the disparities between metropolitan and rural and regional Australia. Madeline was the lead Tamworth Country Music Festival journalist for two years and drove special publication content across the 10-day festival. As a regional journalist, Madeline is a breaking news reporter, a live-blogger, a videographer, photographer, passionate opinion writer and sometimes comical columnist. 
"I'm incredibly stoked to have been chosen to take part in the Walkley Leadership Program. I can't think of a better opportunity to broaden my leadership skills than under the guidance of dedicated mentors and look forward to developing my confidence as a leader and implementing the lessons learned in my own newsroom for the benefit of The Northern Daily Leader team."
Melissa Mobbs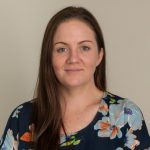 A journalist with more than a decade's experience in print and radio newsrooms across Queensland and in Tasmania, Melissa Mobbs has spent much of her career reporting on crime, the courts and the justice system. With a passion for campaign journalism, Melissa has been behind a number of successful initiatives while working as a senior journalist at The Examiner in Launceston. Recently appointed Deputy Editor of the daily newspaper in Northern Tasmania, she hopes to use her experience as both a journalist and mentor to continue to lead young journalists and help them create their own success and change within the community.
"I am thrilled to have been selected to take part in the program and am looking forward to expanding on my leadership skills. As Deputy Editor of a newsroom with many young reporters who are only at the beginning of their careers, I am keen to become the best mentor I can be to support them in becoming the best journalists they can be."
Jason Whittaker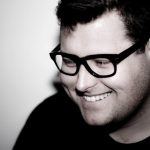 Jason Whittaker has worked in magazines, digital and broadcast in three states over two decades. He began his career at a B2B publisher in Brisbane, editing monthly and bi-monthly print products. He joined Melbourne-based Private Media as deputy editor of Crikey, becoming editor two years later, and later founding editor of public sector title The Mandarin. For the past five years Jason has worked at the ABC as story editor on Media Watch. He's contributed features and arts criticism to a variety of publications.
"In the times I have led teams of journalists I haven't always had the support or training to develop management skills that are quite separate from the craft of journalism. I'm really pleased to have this opportunity from The Walkley Foundation to become a better leader and help steer an industry I love through the significant challenges ahead."
The Walkley Foundation Leadership Program is supported by: