The Jacoby-Walkley Scholarship with Nine
With the uncertainty of the COVID19 pandemic, we have made the tough decision to reschedule the Jacoby Walkley Scholarship until early 2021. Your safety and experience is our priority and we want to ensure the next scholarship winner gets the best opportunity to learn and grow through their scholarship. We sincerely thank you for your interest and encourage you to apply when the Scholarship reopens again in March 2021.

Final year university students and recent graduates aged 28 years or under with big dreams of carving out a career in the competitive television industry: this is the opportunity of a lifetime.
Established in 2013 with support from media executive and award-winning TV producer Anita Jacoby to recognise the legacy of her father Phillip Jacoby – a pioneer in the Australian electronics and broadcast industry.  This scholarship offers applicants the chance to learn from some of Australia's leading news and current affairs journalists and producers.
The scholarship recipient will receive a stipend of $10,500 to cover living expenses for the duration of the scholarship.

Over 14 weeks, the Jacoby-Walkley scholarship winner develops knowledge, understanding and experience of the media industry with a range of top media organisations. This includes:
A ten-week placement 

within the Nine News Television and Digital 

in Sydney, including four weeks at 60 Minutes, two weeks in the Nine newsroom, two weeks at 9news.com.au and two weeks split between A Current Affair and Today
A four-week placement at the Walkley Foundation, in the lead up to (and including) the 65th Walkley Awards for Excellence in Journalism
A place in an AFTRS TV Unit course programmed by AFTRS Open
The successful applicant receives a stipend  to cover living expenses for the duration of the scholarship. The next scholarship will run in 2021. Please note the scholarship is a full-time (Mon-Fri) commitment.
There is no entry fee to the Jacoby-Walkley Scholarship.
Selection criteria includes the following:
A demonstrated passion for TV journalism
An excellent academic record
Written and spoken proficiency in English
Excellent presentation, research and writing skills
Knowledge of and familiarity with Microsoft Office and G Suite
The ability to work in a busy environment
Work experience or contribution to wider community projects will be viewed favourably
Find the full selection criteria here.
You will need the following items to complete your online application:
1 x copy of your academic transcript
1 x copy of your current CV
3 x examples of your best work
In the form, you will also be asked questions about why you are applying and what you hope to receive from this opportunity. Don't panic though – you can save your progress as you go along, and can return to the application form if you need more time.
Remember this is a journalism scholarship so accuracy and spelling are key factors!
Applicants must be a citizen or permanent resident of Australia aged 28 years or under.
They must also either be enrolled in journalism or communications studies at an Australian university. Recent graduates may also apply.
Shortlisted applicants must be available to be interviewed in person by the judging panel. The applicant must also be available to undertake the 14-week scholarship in Sydney from the end of August to November in the application year.
Please read the full terms and conditions here.
If you have any further questions, please contact either:
Past winners (and where they are now)
Congratulations to the winner of  2019 Jacoby-Walkley Scholarship:
Caroline Tung, Monash University (pictured below with Anita Jacoby at the 2019 Mid-Year Celebration of Journalism). Caroline is now a print and digital journalist at Prime Creative Media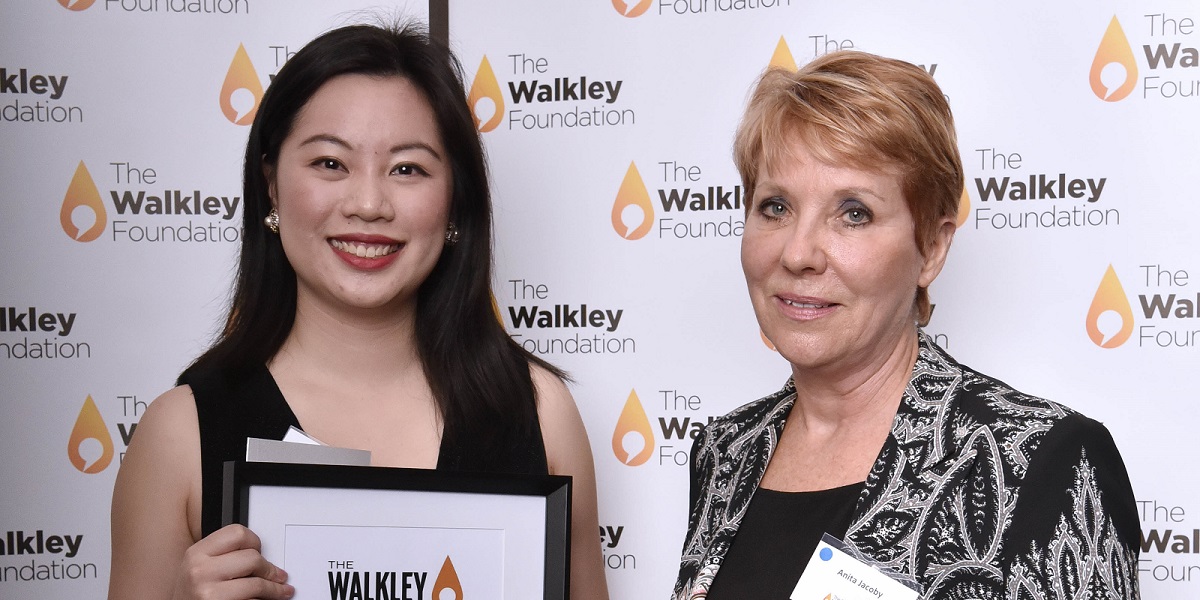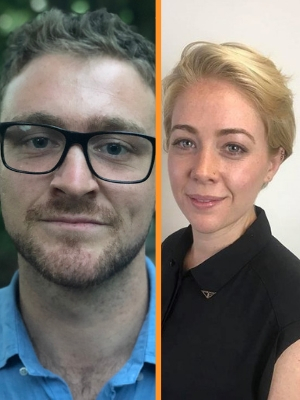 Amber Schultz (2018 joint winner) Reporter for Crikey.
Benjamin Ansell (2018 joint winner) moved into Communications.
Lydia Bilton (2017 winner) Reporter, NBN News Newcastle.
Taylor Denny (2016 winner) Video/Audio Journalist for the Sydney Morning Herald.
Annalise Bolt (2015 winner) is an associate producer at 9 News Sydney.
Kirrily Schwarz (2014 joint winner) Freelance journalist currently based in the US.
Megan Stafford (2014 joint winner) is working in communications.
Will Mumford (2013 winner) Freelance Prducer / Editor, Storyation