The award-winning work of Australian journalists plays a vital role in building public support and trust in journalism. Their stories change lives and laws.
That's why the Walkley Foundation is transforming six decades of Walkley-winning journalism into an online archive, that will endure and educate for generations to come.
Join us in championing this legacy of reporting by making a donation of just $250.
250 donations of $250 will cover the cost of digitising the entire catalogue of award winning journalism.
Target: $62,500 by June 30 2020.
Donate now
$250

will cover the digitisation of an entry, design costs of the digital record and curation of additional information. 

$500

will provide added value to the story by developing learning resources to support educators and behind-the-scenes insight to inform greater understanding of journalism.

 
$2,000

will support a commission into a curated selection of stories on a theme (a '

Collection

') providing an opportunity to understand the impact of the stories and learn more about journalists who shaped them.
The Walkley Foundation is working with partners and supporters to cover the remaining  $250,000+ cost to deliver this online platform. We launched a pilot website earlier in 2019 that shows the breadth and potential of this resource. You can find screenshots from archive pilot website below.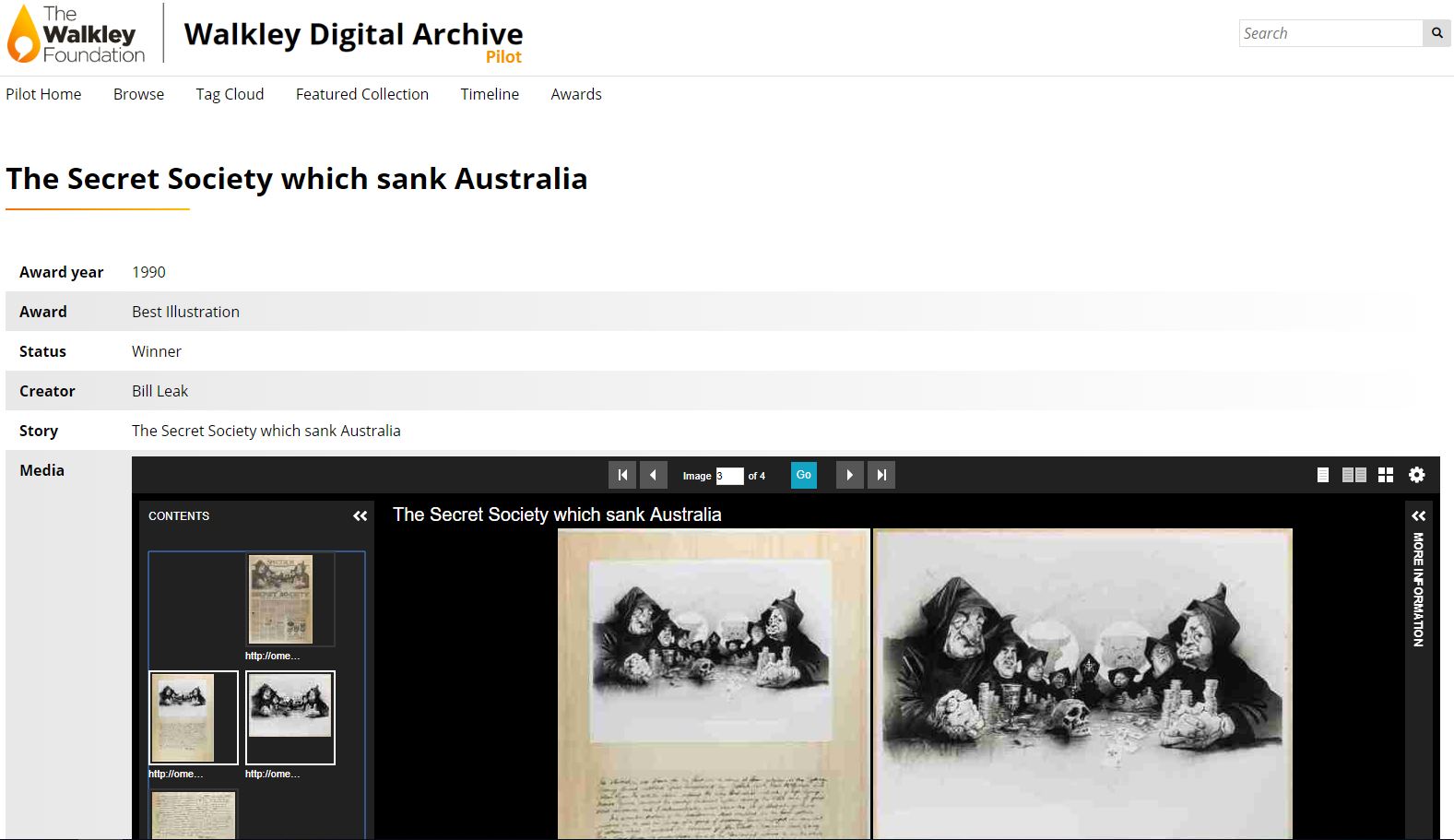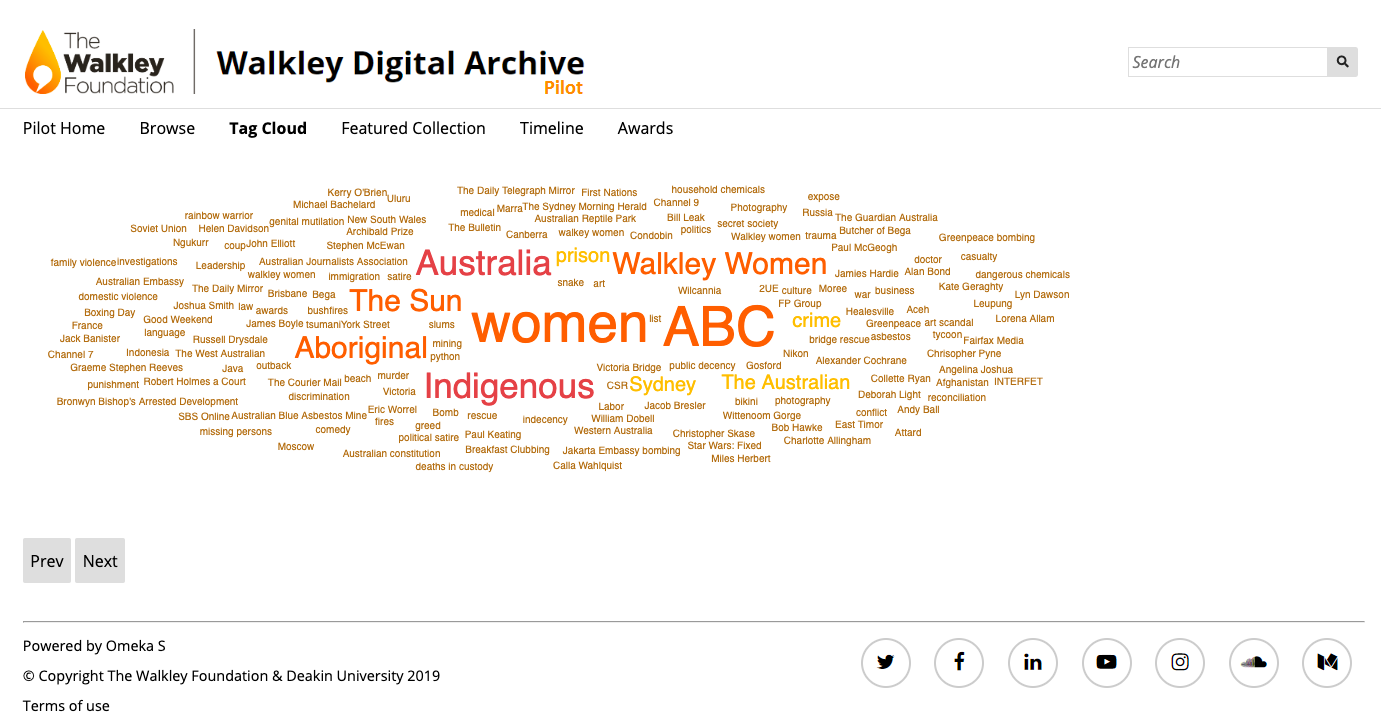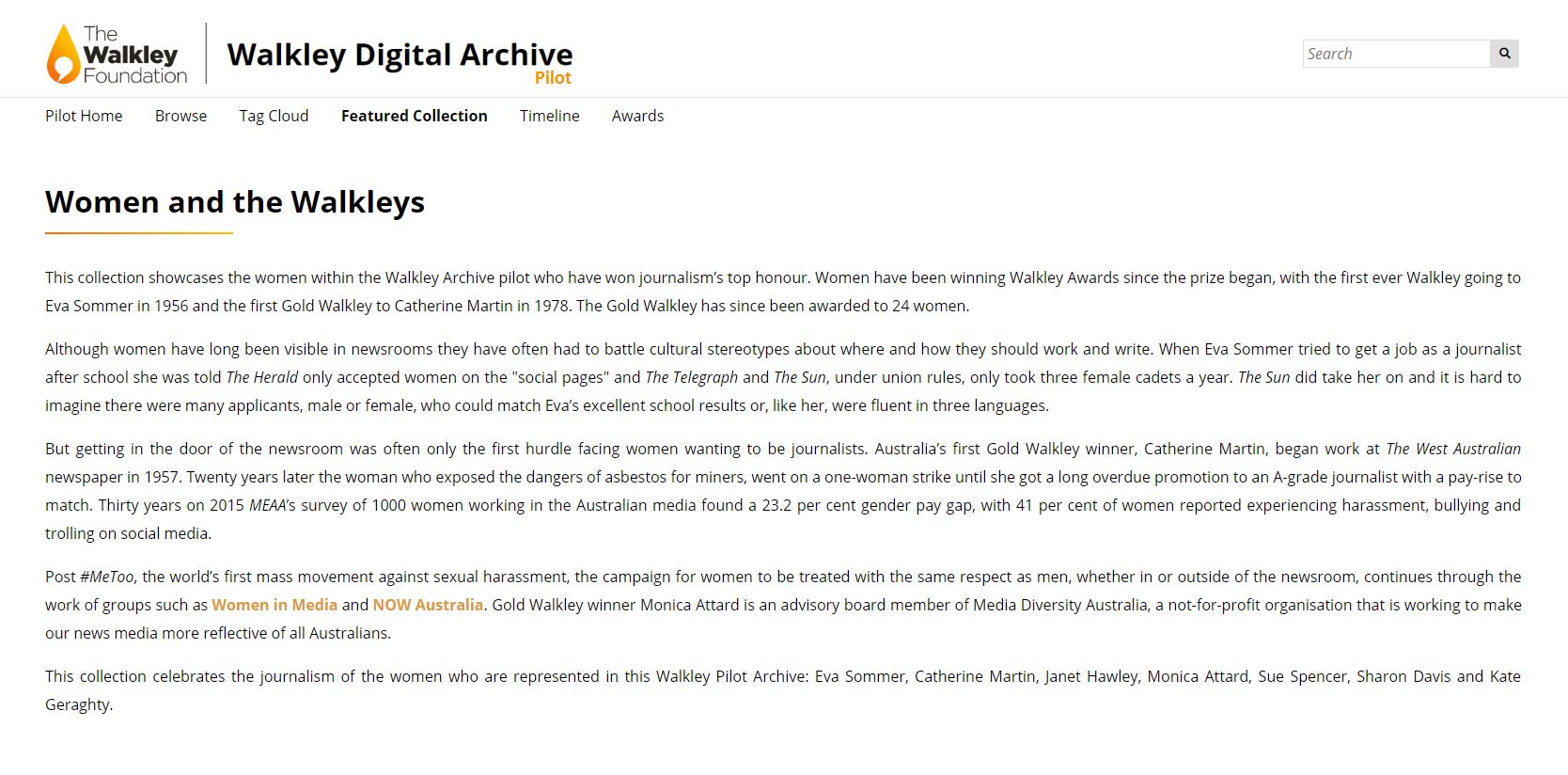 To help us complete digitisation of 1300+ records donate online here (please include 'Archive' in the comments box) or contact helen.johnstone@walkleys.com directly.
A donation will help us complete this everlasting Hall of Fame but importantly, it signals your understanding that award-winning journalism should be protected, preserved and used to inform future generations.
All donations are tax-deductible and contributions over $250 will be publicly acknowledged.
The Walkley Foundation is at the heart of the Australian media. In addition to celebrating and promoting the most skilful, impactful and captivating Australian stories, our role is to foster resilience and growth in the industry in practical, measurable ways. The annual Walkley Awards are the pinnacle of achievement for every Australian journalist. Peer-judged and renowned for integrity, they recognise the impact of journalism and build public trust in quality reporting. In these times when journalism is challenged and trust is so important, we see it as our mission tell Australia that award-winning journalism matters, and it does make a difference. 
The Walkley Digital Archive is a fundamental tool in supporting this objective. It's a legacy of reporting that should not be forgotten. The addition of new award-winning entries each year ensures that it will stay relevant, but we need help to make sure it endures. Supporting this project will preserve the stories of our past and help safeguard ethical reporting for the future. 
Archive Angels
Richard Moran
Margot O'Neill
Hedley Thomas
Archive Partners
Archive Pilot supporters
Google
Deakin University
State Library of NSW
The industry needs more from us, and to provide that kind of support, we need help to grow the Walkley Public Fund. The Fund is an opportunity for individuals and organisations to come together and show their support for journalism and the vital role that it plays in supporting democracy, with a tax-deductible donation.
You can find out more about the fund, what we support, and how to donate here.