Fairfax Newspapers and ABC TV Four Corners
All Media: Business Journalism
All Media: Investigative Journalism
Commonwealth Bank's chief medical officer was fired after he blew the whistle on practices in the bank's life insurance division that put profits before customers, including pressuring doctors to change their opinions, using old medical definitions to reject claims, and delaying or denying claims to boost profits. This joint investigation, based on leaked internal documents, victims' stories and the whistleblower's testimony, led to a Commonwealth apology and changes in practices, and calls for a royal commission into banking.
Adele Ferguson is an award-winning investigative journalist and columnist for Fairfax Media, and author of the best-selling unauthorised biography Gina Rinehart: The Richest Woman in the World. Before joining Fairfax, Ferguson was a senior columnist with The Australian and also worked at BRW Magazine. In 2014, "Banking Bad", produced for ABC Four Corners, won the Gold Walkley and a Logie. Ferguson was named the 2016 Graham Perkin Journalist of the Year.
Klaus Toft has made a wide range of TV programs, primarily for the ABC, in a career spanning more than 25 years. His Four Corners stories include the 2015 Walkley business award-winner "7-Eleven: The Price of Convenience". Toft's programs have won more than 60 awards, including an AFI Award and two Writers' Guild Awards; earlier this year he won two Quills and two Kennedys.
Mario Christodoulou is an investigative journalist with Fairfax Media. Previously he worked as a researcher at Four Corners, after writing as a cadet reporter for Fairfax suburban newspapers in Sydney's west. In 2008 Christodoulou won a Walkley for his coverage of the Wollongong council corruption scandal, before moving to the UK to work as a finance journalist. In 2014 he won the Gold Walkley together with Adele Ferguson and Deb Masters.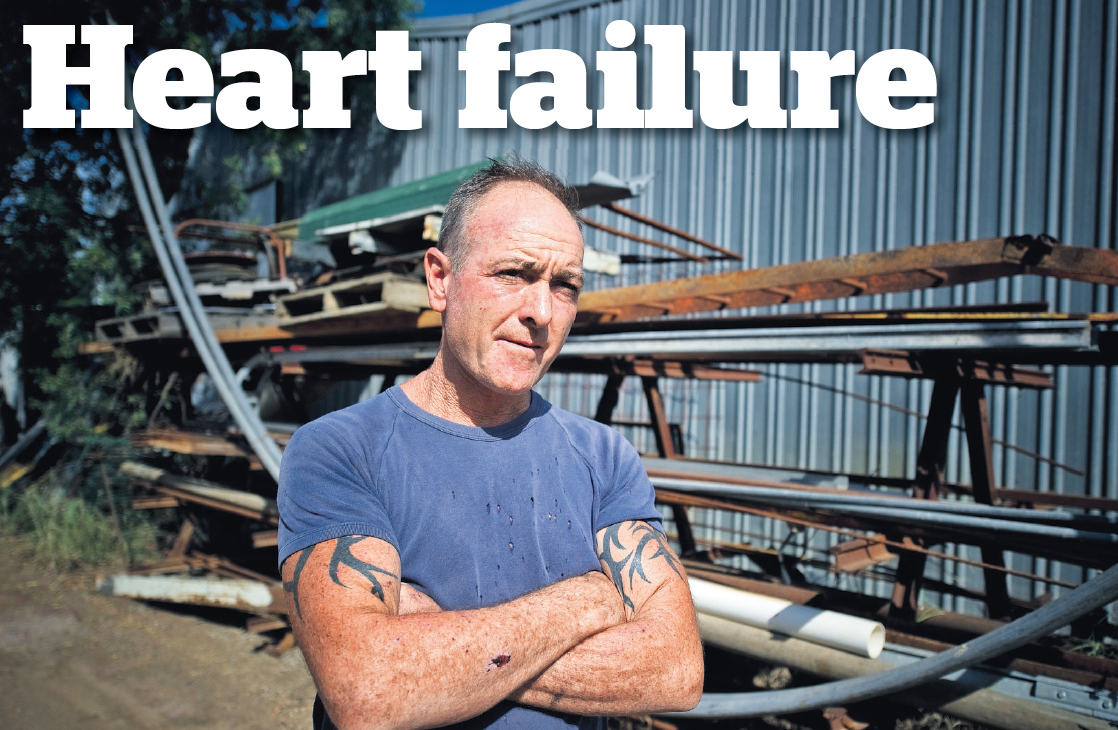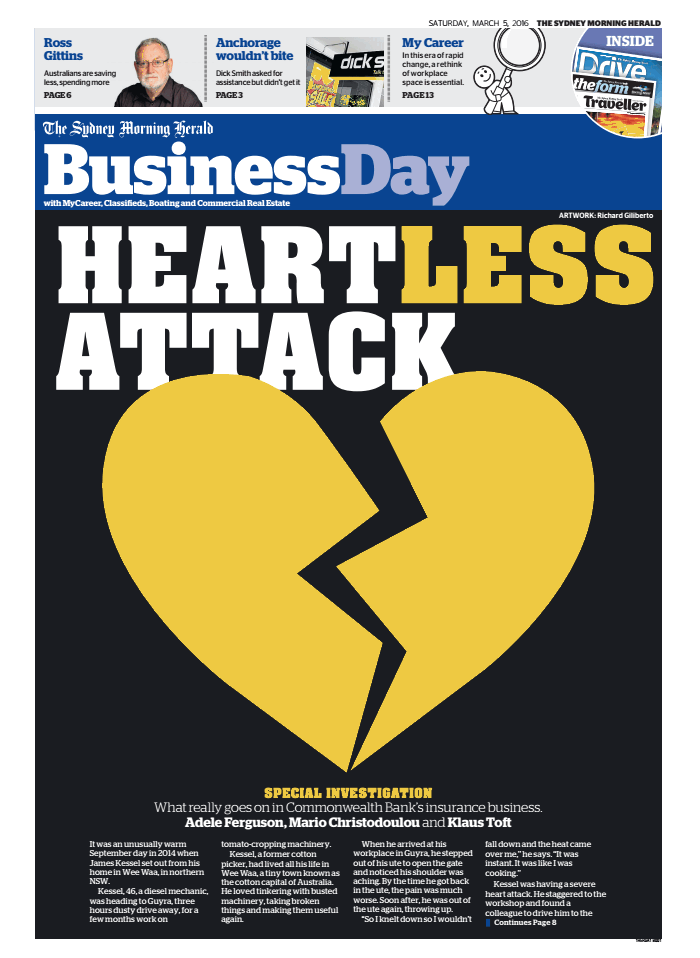 Business Judges' comments:
An powerful example of cross-platform storytelling. The CommInsure Scandal series exposed wrongdoing inside Australia's biggest bank and became the catalyst for calls for a royal commission into the finance industry. This soon became part of the political narrative that was a key issue of the federal election. The series was comprehensive in its research and diligent in its use of sources, including use of on-the-record allegations. It treated its key sources with respect. The broadcast submission is searing in its journalism, and its presentation delivered a devastating blow to one of the nation's biggest institutions. Across all platforms, this is business journalism at its finest.
Investigative Judges' comments:
The Comminsure Scandal series is an exceptional example of quality investigative journalism. We commend the credibility and trust investigators gained with victims and whistleblowers. Meticulous and exhaustive research exposed disturbing systemic issues and a devastating breach of public trust resulting in significant review of the sector and ongoing political impacts.