The Australian Financial Review and The Sun-Herald
Two very different Malcolms — Turnbull and X — bookend David Rowe's portfolio. With a vague brief to illustrate a piece on what lay ahead for Malcolm Turnbull, Rowe imagines a contrast between the issues the Prime Minister accessorises himself with, and the naked truth reflected by the interests that put pressure on him. To accompany a review of a book detailing the connections between Malcolm X and Muhammed Ali, Rowe made bold use of a limited palette of black, white and blood red. And he championed a hand drawn approach for a pocket illustration on the White Ribbon campaign to end violence against women.
David Rowe has been the editorial artist at The Australian Financial Review for the past 24 years. He has won numerous awards for his drawings including the Grand Prix for world press cartoon of the year. This is Rowe's third Walkley Award.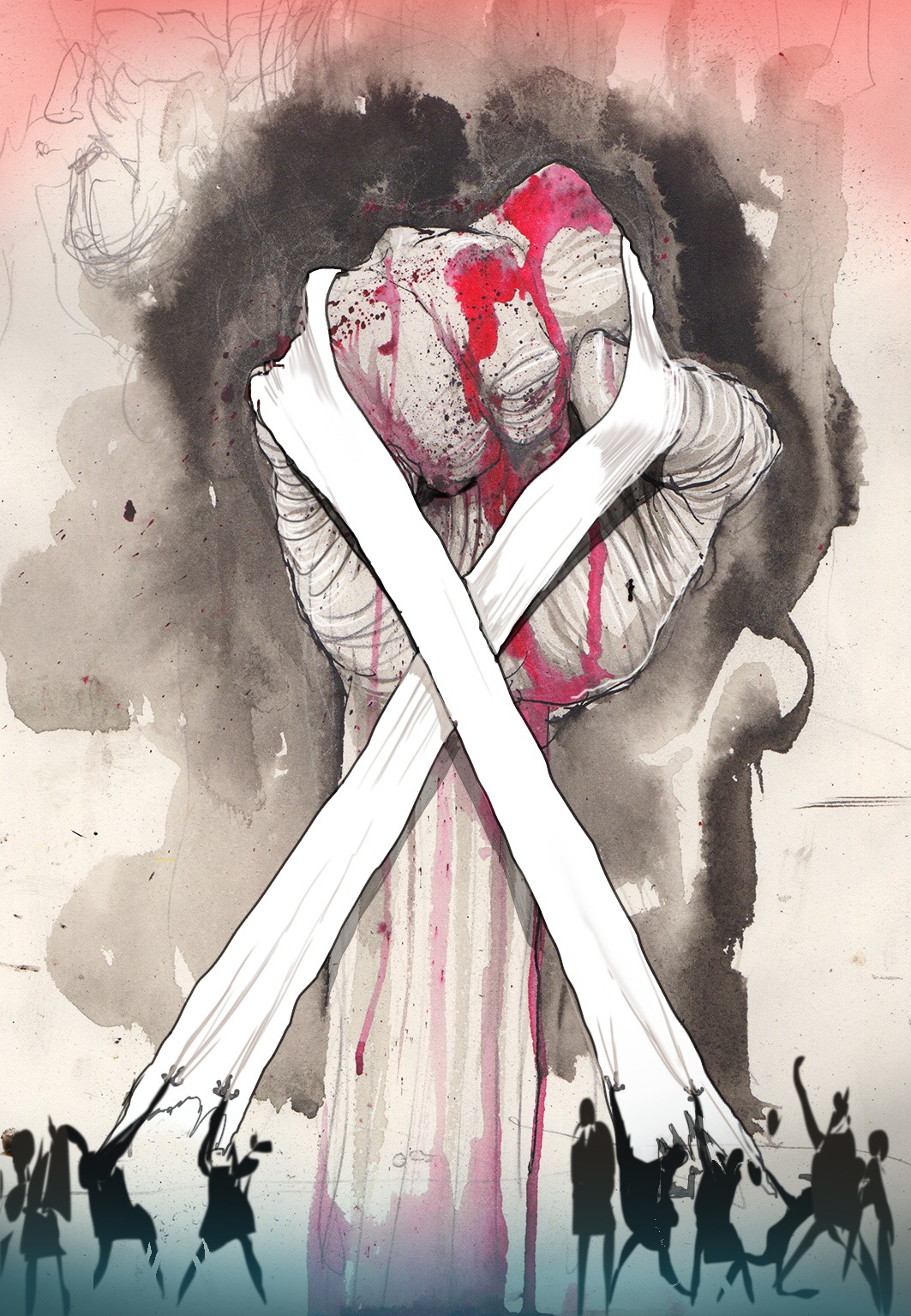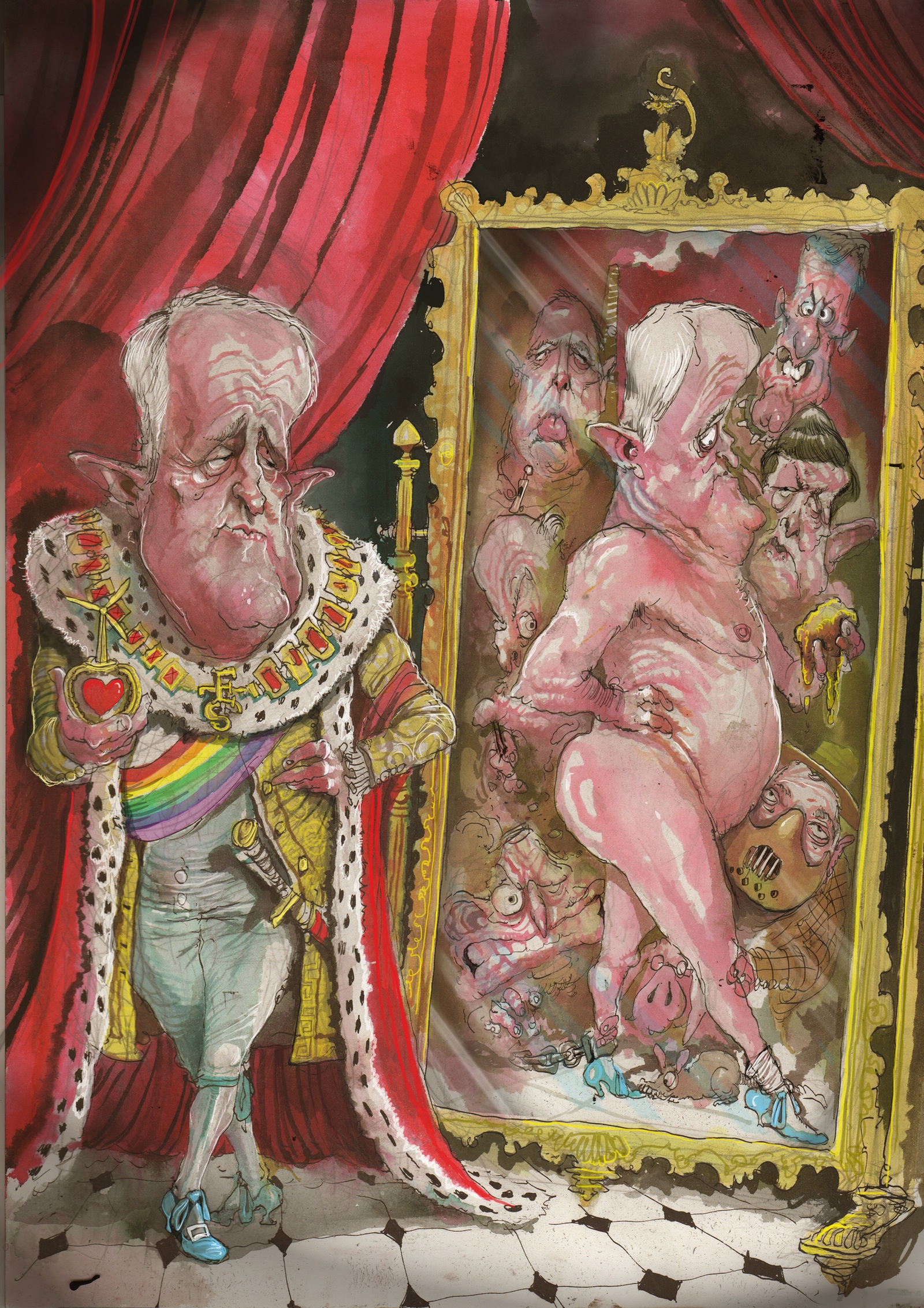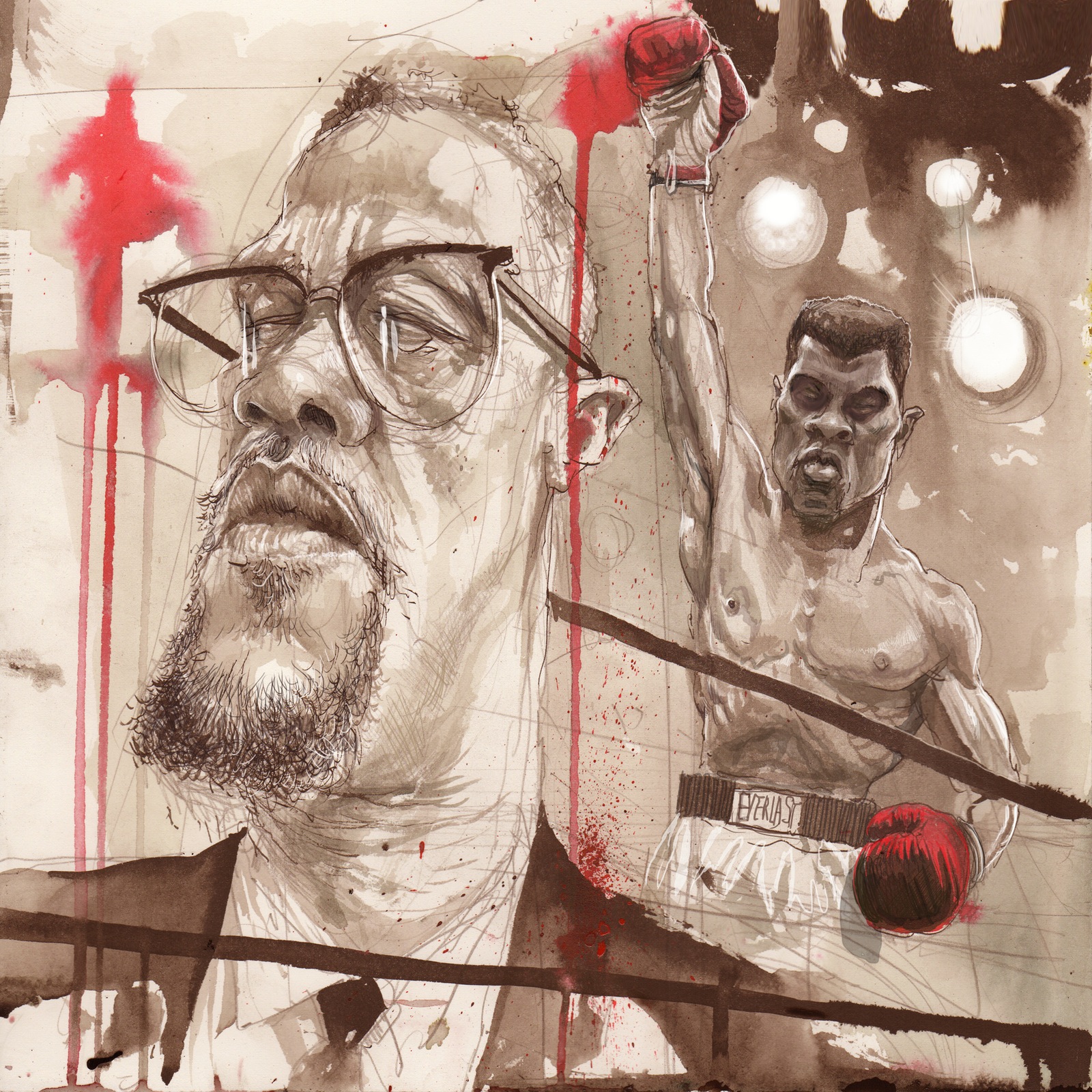 Rowe shows a masterly use of traditional materials that is seen less and less in publication. This body of work uses strong imagery, and the portraits are a nice counterpoint to David's more humorous work. We love the looseness of Rowe's linework and colour. These are art masterpieces executed under tight deadline pressures.