All Media: Scoop of the Year
Days after the NRL cleared Parramatta of governance problems, Nick Tabakoff exposed a multimillion-dollar Eels scheme to cheat the salary cap that involved some of the NRL's biggest players.
Splashed on the front page of the Telegraph on March 9, "Gotcha" revealed that Eels officials' own board minutes detailed a discussion of strategies to skirt around the NRL's salary cap rules and pay the club's players extra cash. The minutes were signed by club chairman Steve Sharp, who told Tabakoff the minutes could have been "doctored". There were also revelations of irregular payments to star player Jarryd Hayne after he left the club to join the NFL in the USA, and that was just the beginning of the stories. The months-long series started with a minor tip and led to the sacking of the club's board and five separate official investigations.
Nick Tabakoff is the editor-at-large of The Daily Telegraph. He was previously media editor and chief media writer of The Australian. Tabakoff began his career in the early 1990s as a business broadcaster and producer at 2GB and has sinced had roles at 2UE, the Nine Network, The Australian Financial Review, Business Review Weekly, The Bulletin magazine, and as editor of Hong Kong's most famous daily column, Lai See, at The South China Morning Post in the late 1990s. This is Tabakoff's second Walkley Award; he won the Business category in 2000.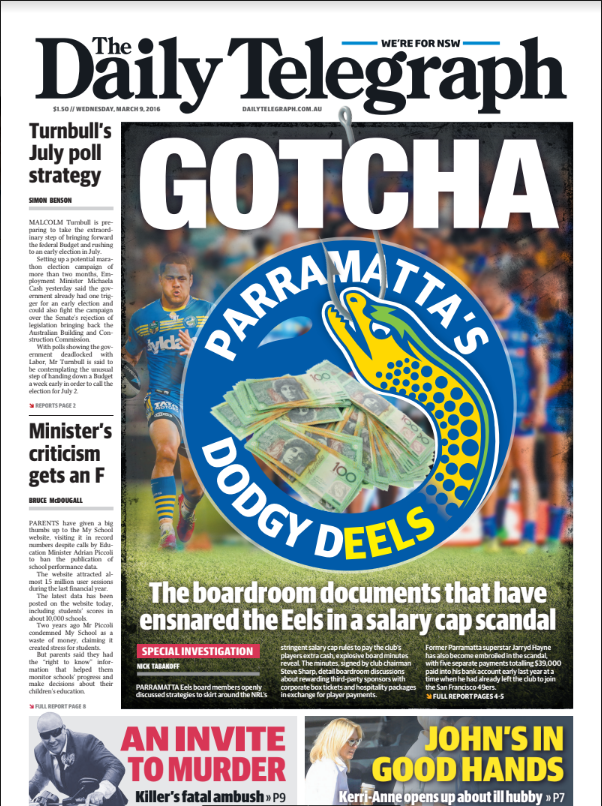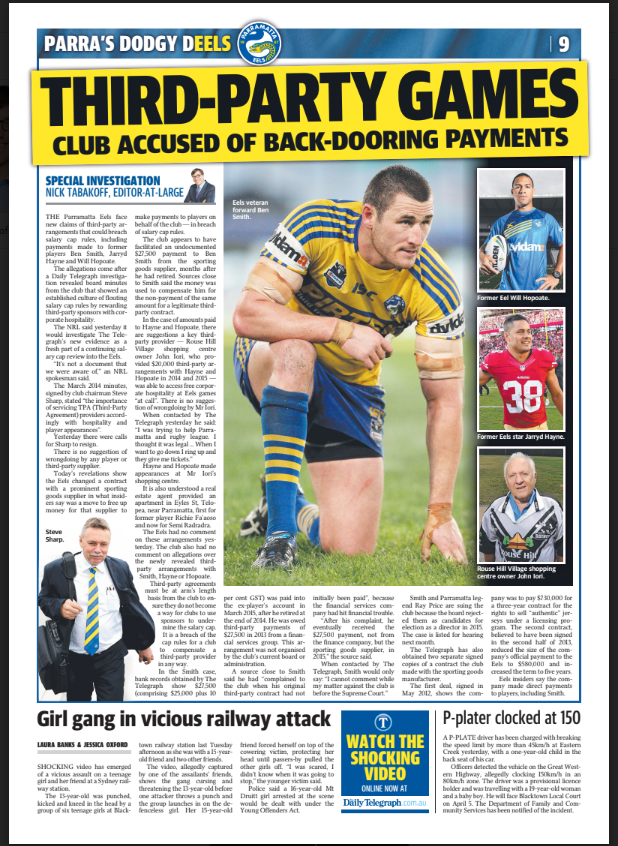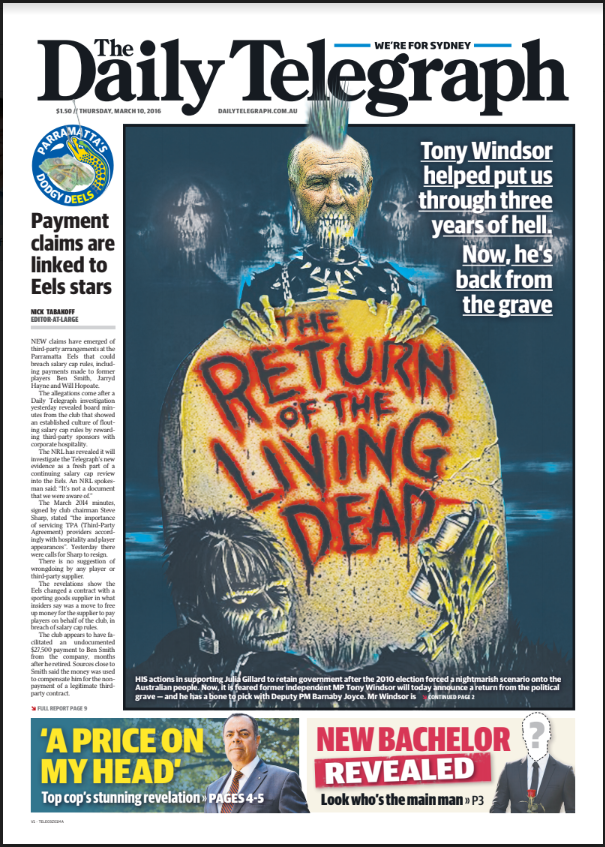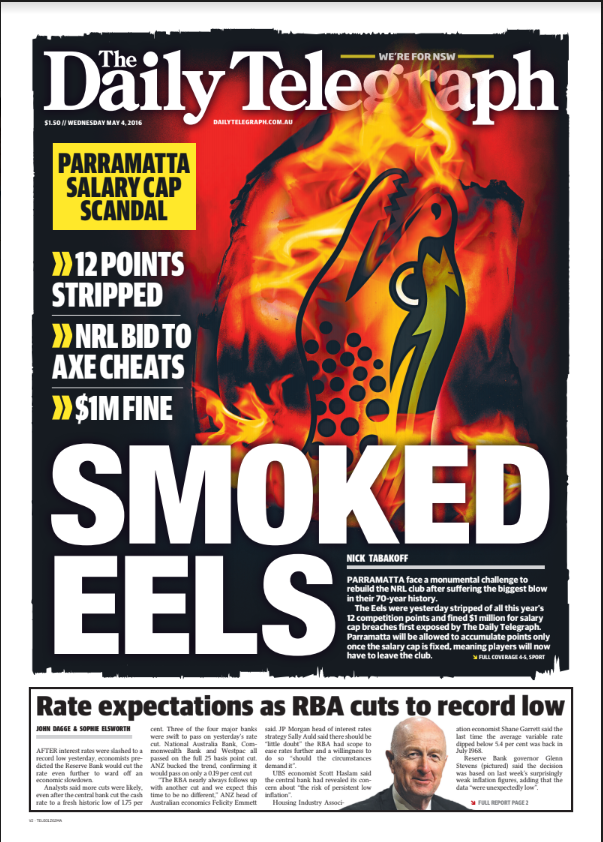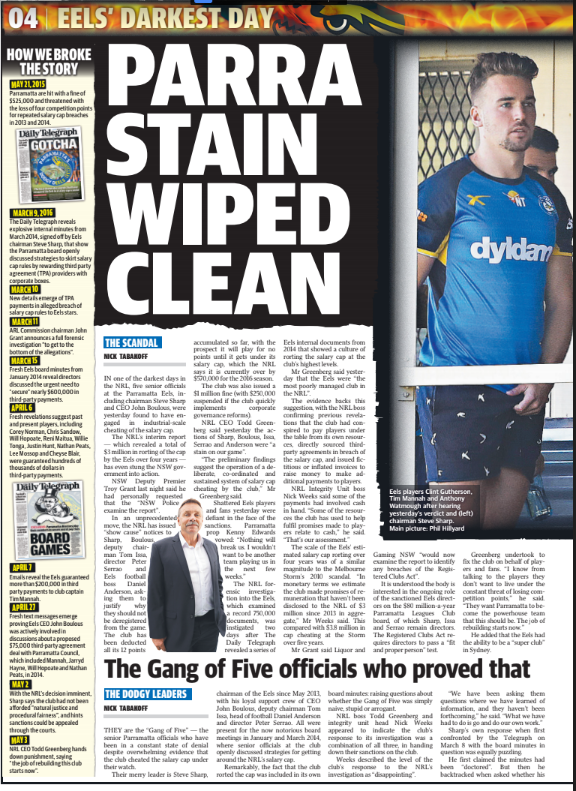 This series is a true example of first-grade investigative reporting. It was the result of old fashioned leg work, persistence, and working contacts. It was more than a sporting story. It exposed corporate fraud, with immediate and long-lasting impacts and shaped not only the NRL season … but the code itself.