"Census Night in the Senate"
A federal election can be a smorgasbord for cartoonists, and Mark Knight is one of the best at sandwiching issues into gags. Working within punishing daily deadlines, he has a knack for likeness, composition and colour, whether tackling Christopher Pyne demanding a sub with all the trimmings, the Senate's strange bedfellows, or a nation's Reg Grundies at half mast.
Mark Knight was born 1962 in Sydney and started his career with a cadetship at The Sydney Morning Herald in 1980. He became a political cartoonist for The Australian Financial Review in 1984, then joined the Herald and Weekly Times in 1987 as cartoonist for the Melbourne Herald. Knight became the political cartoonist for the newly merged Herald Sun and Sunday Herald Sun in 1990 and remains there today. This is Knight's fourth Walkley Award for cartooning; he also won in 2003, 2004 and 2010.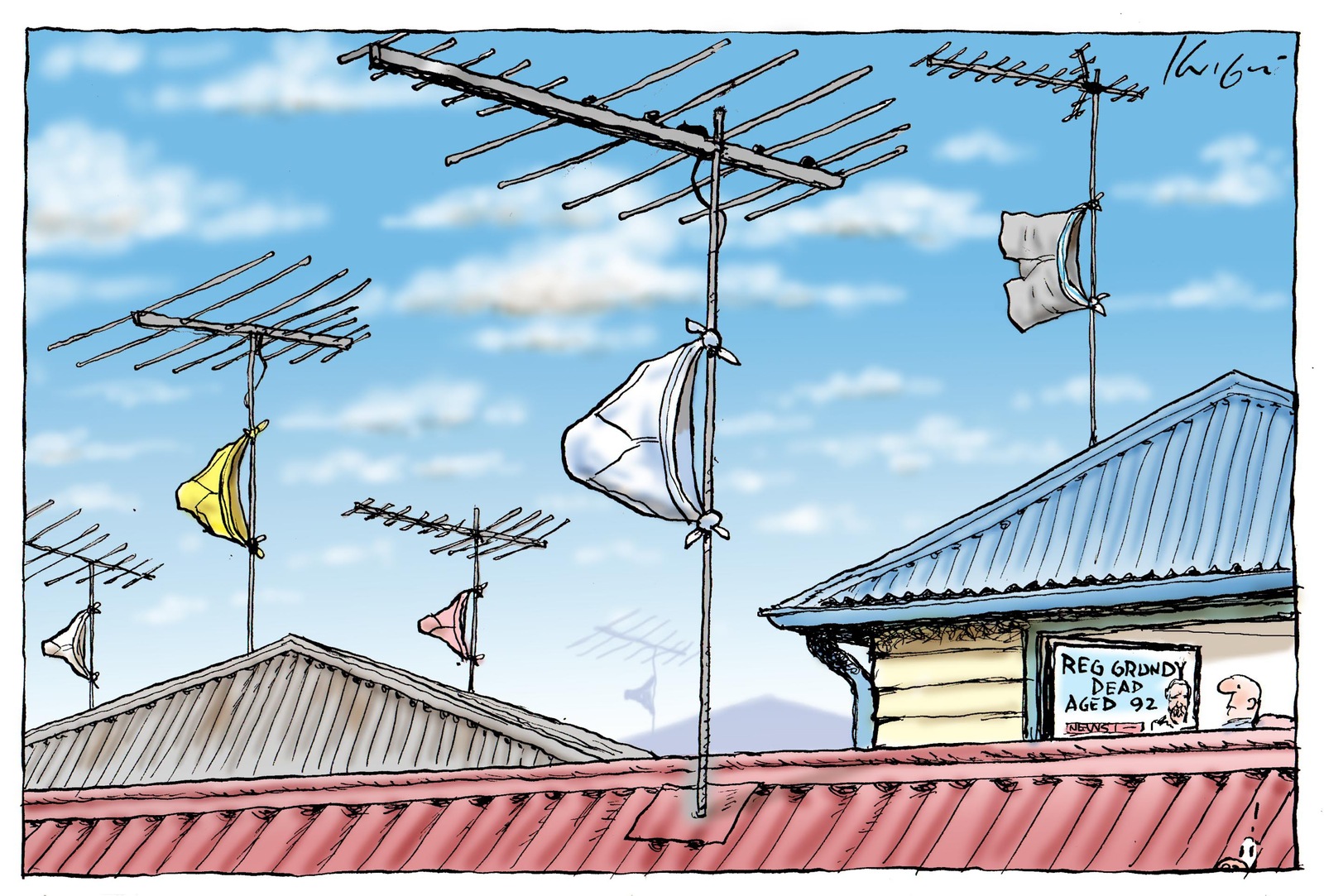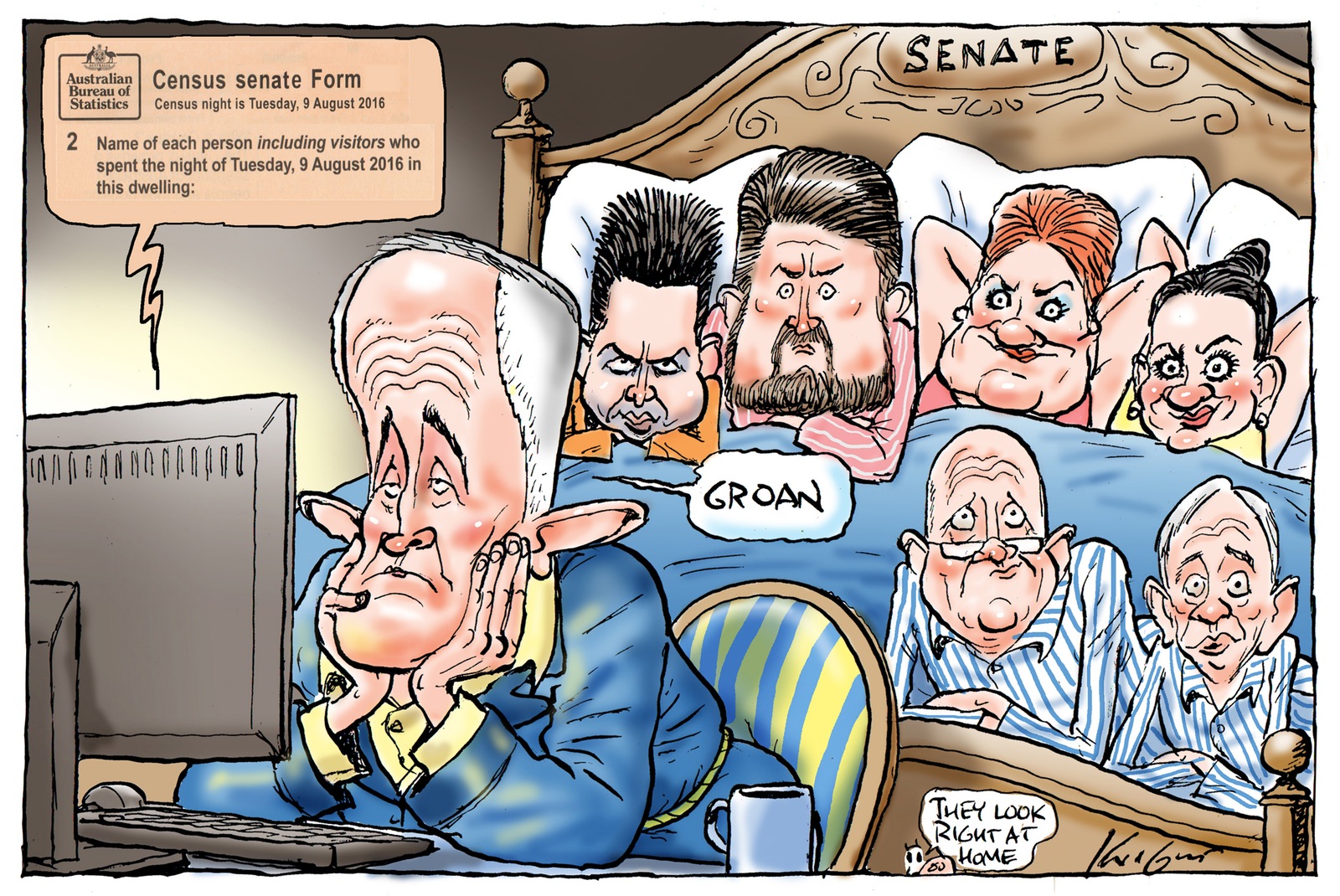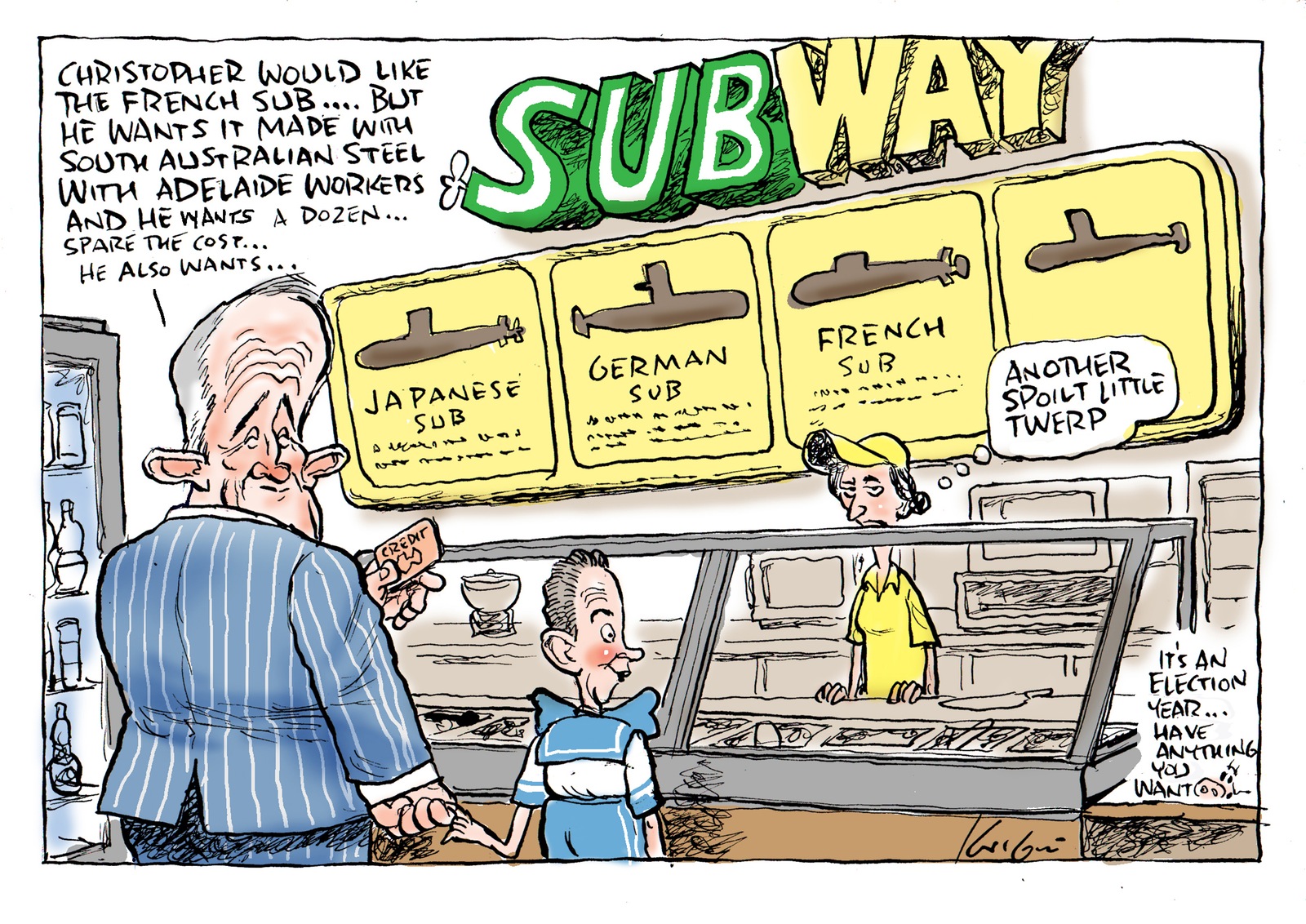 In a perfect blend of wry humour and wit, this is laugh-out-loud humour that says it all. Knight has a nice cheekiness, which should be a staple of all cartoonists' work, and strong drawing, composition and colour work. He captures a great likeness, and it's all timely and done within punishing daily deadlines.