The Walkley Foundation is delighted to announce the finalists for the 65th annual Walkley Awards for Excellence in Journalism.
The Walkley Awards are the pre-eminent national journalism awards presented annually in Australia. They recognise and reward the best in the craft and set the industry standard for excellence.  
Louisa Graham, chief executive of the Walkley Foundation, said: "This year's finalists continue to impress with courageous acts of journalism. We had hoped that, despite the uncertainty created by COVID-19, we would be able to come together in person to celebrate the hard work, innovation and resilience shown by our industry over the past 12 months. But to safeguard the health and safety of our journalists, partners and staff we will celebrate virtually. Wherever you are, please join us in raising a toast to this outstanding journalism, which serves the public by informing during crises, sparking inquiries, prompting changes to the law and holding the powerful to account. Cheers!" 
Finalists are selected by panels of peers on the basis of overall merit and journalistic excellence. The Walkley Foundation encourages a diversity of entries from journalists around Australia. This year we received 1408 entries.
Judges for this first round are selected by the Walkley Judging Board. You can find information about the Walkley Awards judging process here, and the Terms and Conditions of the Awards here.   
The Walkley Foundation has a mechanism for dealing with any conflict of interest, actual or perceived, that may arise during the judging process. The guidelines are based on the principle that all actual conflicts of interest are to be avoided and that even a perceived conflict may be damaging to all parties. You can read more about the conflict of interest guidelines here.
All Walkley Award-winners will be announced in a live broadcast on SKY NEWS EXTRA (Foxtel Channel 603) and streamed on the Walkley website (walkleys.com) from 7pm AEDT on Friday, November 20.  
A full list of this year's finalists and judges follows.
Below is also a list of the winners of the Nikon Photography Prizes.
For media enquiries contact Kym Middleton, kym.middleton@walkleys.com| +61 401 512 583
2020 Walkley Award finalists
PRINT/TEXT NEWS REPORT
Award Partner Media Super
PUBLIC SERVICE JOURNALISM
Award Partner Sydney Airport
Nina Funnell

,

Kerry Warren and Lori Youmshajekian

, news.com.au,

The Herald Sun

,

NT News

and

The Mercury

, "

#LetUsSpeak: Victoria blocks sexual assault victims from using real names

", "

Give Rape Survivors a Voice

" and "

Gang rape victim becomes first Tasmanian to speak out following gag law reform

"

Chris Vedelago, Sumeyya Ilanbey and Cameron Houston

,

The Age

, "

The man who made a toxic waste disaster,

" "

What happened to us in West Footscray? Firefighters call for answers after toxic fire

" and "'

Don't fight': CFA told to stay home if chemical stash explodes

"

Elise Worthington, Lesley Robinson and John Stewart

,

Four Corners

, ABC, "

Please Don't Judge

"
INNOVATION
HEADLINE, CAPTION OR HOOK
Award Partner Qantas
Anthony De Ceglie

,

The West Australian,

"THE ROYAL FORMERLY KNOWN AS PRINCE," "BRIDGET OVER TROUBLED RORTERS" and "YOU HAD ONE JOBKEEPER"

Baz McAlister

,

The Courier-Mail

, "Apoocalypse Now," "The Windsor of Our Discontent" and "You Shook 'Em All Night, Elon"

Duska Sulicich,

The Age

, "There's a square in there, and a glare as well," "Bat hit crazy" and "The laud's prayer"
FEATURE WRITING LONG (OVER 4000 WORDS)
Award Partner UQ
FEATURE WRITING SHORT (UNDER 4000 WORDS)
Award Partner The Sydney Morning Herald and The Age
COVERAGE OF INDIGENOUS AFFAIRS
Award Partner PwC Indigenous Consulting
COVERAGE OF COMMUNITY OR REGIONAL AFFAIRS
Award Partner BHP
Carla Hildebrandt

,

Mandurah Mail

, "

Annette Deverell investigation

"

Matthew Kelly, Helen Gregory, Anita Beaumont and Donna Page

,

Newcastle Herald

, "

Your Right to Know

"

Charlotte King, Andy Burns and the Background Briefing Team,

Background Briefing

, ABC, "

Regional stillbirths: No one told these country mums why their babies died

"
CARTOON 
Glen Le Lievre

,

Patreon

, "Peace at last"

Jim Pavlidis

,

The Age

, "Back in Black, Highway to Hell"

David Rowe

,

The Australian Financial Review

, "Thoughts and Prayers"
SPORTS JOURNALISM
Peter Badel, Travis Meyn, Robert Craddock and Kate Kyriacou

,

The Courier-Mail

, "

Fall of the Brisbane Broncos

" 

Jessica Halloran and Julian Linden

,

The Australian

and

The Daily Telegraph

, "

On Thin Ice: Katia's story

"

Caro Meldrum-Hanna, Amy Donaldson, Fred Shaw and Justin Stevens

,

7.30

, ABC, "

The Final Race

"
SPORT PHOTOGRAPHY
Award Partner Nikon
Matthew Abbott,

The New York Times

and Oculi, "Football's Longest Drive: 2000kms across Central Australia"

Robert Cianflone,

Getty Images, "Sporting Arenas"

Sam Ruttyn,

The Daily Telegraph

and The Sunday Telegraph,

"UFC 243"
RADIO/AUDIO NEWS AND CURRENT AFFAIRS
Award Partner ABC
Avani Dias

,

Hack, triple j,

ABC, "

The colleague, the girl, the police: Student framed and imprisoned over terror offences tells whole story for the first time

"

Dr Norman Swan, Tegan Taylor and Will Ockenden

, ABC, "

Coronacast

"

Mark Willacy, Alexandra Blucher and Rory Callinan

,

AM

, ABC, "

The Village Idiot Killing

"
RADIO/AUDIO FEATURE
Rachael Brown, Josie Taylor, Tim Roxburgh, Marty Peralta and Trace Team,

ABC

, "

Trace: The Informer

"

Nicola Harvey, Nakkiah Lui and Miranda Tapsell

,

Audible

, "

Debutante

"

Hedley Thomas, Slade Gibson and Peter Murphy

,

The Australian

, "

The Night Driver

"
PRODUCTION
Award Partner Judith Neilson Institute 
SCOOP OF THE YEAR
Award Partner Nine News
COVERAGE OF A MAJOR NEWS EVENT OR ISSUE
NEWS PHOTOGRAPHY
Award Partner Nikon
Matthew Abbott,

The New York Times

and Oculi, "A kangaroo rushes past a burning house in Lake Conjola"

Brad Fleet,

The Advertiser,

"One billion deaths"

Jake Nowakowski,

Herald Sun,

"Extinction Rebellion"
BUSINESS JOURNALISM
Award Partner ING
FEATURE/PHOTOGRAPHIC ESSAY
Award Partner Nikon
Matthew Abbott, 

The New York Times

and Oculi, "Black Summer"

David Caird, 

Sunday Herald Sun,

"Behind the COVID Door"

Nick Moir,

The Sydney Morning Herald,

"Firestorm"
TELEVISION/VIDEO CAMERAWORK
Award Partner Australian Super
TELEVISION/VIDEO NEWS REPORTING
Award Partner Seven
TELEVISION/VIDEO CURRENT AFFAIRS SHORT (LESS THAN 20 MINUTES)
Award Partner SBS
Marc Fennell, Ninah Kopel and Joel Stillone,

The Feed,

SBS, "

Stuffed: Inside Australia's Biggest Museum Heist

"

Adele Ferguson and Chris Gillett

,

7.30

, ABC, "

Alinta Exposed: Power, lies and privacy breaches

"

Dylan Welch, Suzanne Dredge and David Maguire

,

7.30

, ABC, "

Battlescars

"
TELEVISION/VIDEO CURRENT AFFAIRS LONG (MORE THAN 20 MINUTES)
Award Partner TEN
Nick McKenzie, Joel Tozer and Sumeyya Ilanbey

,

60 Minutes

, Nine, "

The Faceless Man

"

Louise Milligan, Mary Fallon and Lauren Day

,

Four Corners

, ABC, "

Boys Club

"

Mark Willacy and the ABC Investigations-Four Corners Team

,

Four Corners

, ABC, "

Killing Field

"
INVESTIGATIVE JOURNALISM
COMMENTARY, ANALYSIS, OPINION AND CRITIQUE
WALKLEY DOCUMENTARY AWARD SHORTLIST
WALKLEY BOOK AWARD SHORTLIST
Sophie McNeill

, We Can't Say We Didn't Know

, ABC Books

Lucie Morris-Marr

,

Fallen

, Allen & Unwin

Suzanne Smith

,

The Altar Boys

, ABC Books
WALKLEY BOOK AWARD LONGLIST
After the Count (Stephanie Convery, Viking)
City On Fire (Antony Dapiran, Scribe)
Hazelwood (Tom Doig, Viking)
Buckley's Chance (Garry Linnell, Michael Joseph)
Body Count (Paddy Manning, S&S)
We Can't Say We Didn't Know (Sophie McNeill, ABC Books)
Fallen (Lucie Morris-Marr, A&U)
Penny Wong (Margaret Simons, Black Inc.)
The Altar Boys (Suzanne Smith, ABC Books)
NIKON-WALKLEY PRESS PHOTOGRAPHER OF THE YEAR 
Award Partner Nikon
Matthew Abbott,

The New York Times

and Oculi 

Kate Geraghty,

The Sydney Morning Herald

Nick Moir,

The Sydney Morning Herald
2020 NIKON-WALKLEY PHOTOGRAPHY PRIZE WINNERS
These are not Walkley Awards, but prizes administered by the Walkley Foundation on behalf of Nikon. These photos will also appear in the Nikon-Walkley Press Photography exhibition.
NIKON-WALKLEY PHOTO OF THE YEAR
WINNER
Christopher Hopkins, The Age, "I Want to Hold her Hand"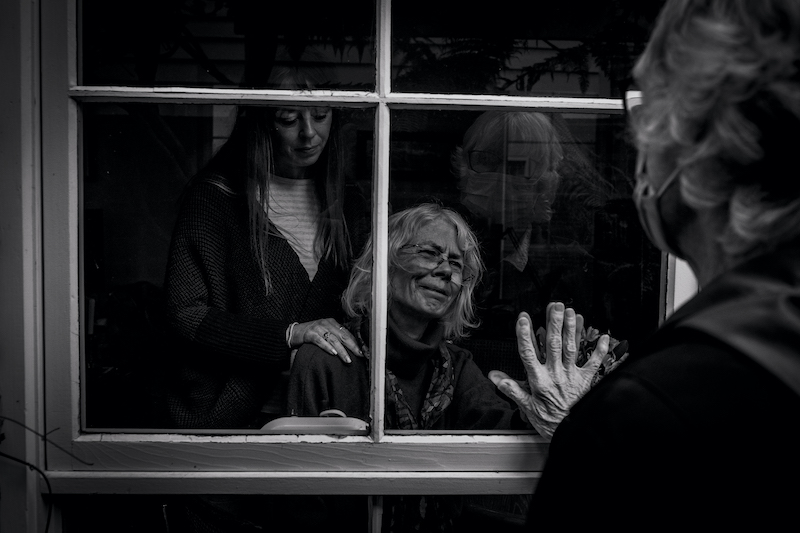 NIKON-WALKLEY PORTRAIT PRIZE
WINNER
James Brickwood, Australian Financial Review Magazine, "Adam Goodes"
NIKON-WALKLEY COMMUNITY/REGIONAL PRIZE
WINNER
Sylvia Liber, Illawarra Mercury, "Strength and Resilience"
NIKON-WALKLEY CONTEMPORARY AUSTRALIAN DAILY LIFE
WINNER
David Gray, Getty Images, "Dealing with drought"
Thank you to the many senior journalists who gave their time to judge the Walkley Awards this year:
Sarah Abo

,

60 Minutes

, Nine

Gay Alcorn

,

The Age

Ghada Ali

,

The Drum

, ABC

Paul Bailey

,

The Australian Financial Review

Bob Barker

, Photographer

Katie Bice

,

Herald Sun

Kylie Boltin

, SBS

Brooke Boney

,

Today

, Nine

Bridget Brennan

, ABC

Alice Brennan

,

Background Briefing

, ABC

Stephen Brook

,

The Age

Nicky Catley

,

The Sydney Morning Herald

James Chessell,

Nine Australian Metro Publishing

Ros Childs

, ABC

Kelly Clappis

, WIN TV

Andrew Clennell

, Sky News Live

Rhanna Collins

, NITV

Jenny Coopes

, illustrator and cartoonist

Judith Crispin

, Oculi

Caitlin Crowley

, WIN QLD

Ross Dagan

, Network 10

Helen Dalley

, Chair, Walkley Documentary Award

Ian Darling

, Shark Island Productions

Matthew Doran

, ABC

Melissa Doyle

, senior journalist and presenter

Julian Drape

,

Guardian Australia

Margie Easterbrook,

The Age

Christine El-Khoury

,

Q&A

, ABC

Cherine Fahd,

UTS

Fiona Ferguson

,

The Northern Daily Leader

Janet Fife-Yeomans

,

The Daily Telegraph

Sophie Foster

, News Corp Australia

Catherine Fox

, business writer

Mary Gearin

, ABC TV News Victoria

Kieran Gilbert

, Sky News

Tony Gillies

, AAP

Peter Gotting

, ABC

Vanessa Graham

,

The Daily Telegraph

Scott Hannaford

,

The Canberra Times

Adam Harvey

,

Four Corners

, ABC

Lachlan Heywood

,

The Daily Mail

Sandra Jackson

,

The West Australian

Narelda Jacobs

, Network 10

Anita Jacoby

, senior TV producer

Rae Johnston

, NITV

Aparna Khopkar

,

The Sydney Morning Herald

Ray Kuka

, 7 News Perth

Antoinette Lattouf

, Network 10

Chip Le Grand

,

The Age

Geoff Lemon

, writer and broadcaster

Julie Lewis

,

The Sydney Morning Herald

Catherine Liddle

, First Nations Media

Tim Love

, Sky News

Xavier Mardling

,

Newcastle Herald

Philippa McDonald

, ABC

Phillipa McGuinness,

non-fiction publishe

r and author

Shane McInnes

, 3AW/Nine

Leila McKinnon

, Nine

Brett McLeod

, Nine News Melbourne

Rick McPhee

, CJZ

Christine Middap

,

The Weekend Australian Magazine

Karen Middleton

,

The Saturday Paper

Wes Mountain

,

The Conversation

Oliver Murray

, news.com.au

Alex Needs

, Nine

Sally Neighbour

,

Four Corners

, ABC

Peter Norden,

Deakin University

Margot O'Neill

, senior journalist

Jamie Pandaram

, News Corp Australia

Gareth Parker

, 6PR

Janice Petersen

, SBS

Helen Pitt

,

The Sydney Morning Herald

Isabella Pittaway

, ABC Rural South Australia Country Hour

Hugh Riminton

, Network 10

Louise Roberts,

The Daily Telegraph

Fiona Stager

, Avid Reader Bookshop

Edmund Tadros,

The Australian Financial Review

Cameron Tandy

,

Herald Sun

Sarah-Jane Tasker

,

WestBusiness

Kirsty Thomson

,

60 Minutes

, Nine

Brian Thomson

, SBS

Helen Tzarimas

, ABC

Jim Waley

, senior journalist

Ellen Whinnett

, News360

Evie White

, News Corp Australia

Kathryn Wicks,

The Sydney Morning Herald

Pamela Williams,

The Australian Financial Review

Lucy Zelic, SBS World News