Learn journalism skills from the best in the craft

MEAA and The Walkley Foundation present – The full picture: Manipulated images and stolen stories
This third session in a series of webinars exploring MEAA's Journalist Code of Ethics focuses on plagiarism and presenting pictures and sound which are true and accurate.
Our expert panel will discuss when following a story becomes stealing, and how to fight back against plagiarism. Hear from working journalists, editors and a photographer about media's ethical obligations around manipulation of photos, videos and audio, including manipulation by omission.
The session will feature presentations on the legal and technical aspects, a panel discussion and audience Q&A.
Speakers:
Ginger Gorman| Journalist|Author of Troll Hunter
Bhakthi Puvanenthiran | Editor| ABC Everyday
James Ross | Photojournalist | AAP
Presenters:
John Bergin | Google News Initiative | The Walkley Foundation
Kate Haddock | Partner | Banki Haddock Fiora
Moderator:
Karen Percy | Walkley Foundation Director | MEAA Media Vice President
Date: Thursday 1 July
Time: 5:30pm – 6:30pm AEST
Cost: $10 plus booking. All revenue will be donated to the Media Safety & Solidarity Fund.
A MEAA initiative established in 2005, the Media Safety & Solidarity Fund is supported by donations from Australian journalists and media personnel to assist colleagues in the Asia-Pacific region through times of emergency, war and hardship.
For any questions regarding the event please contact Walkley Foundation Events & Programs Coordinator Marcus Raue at marcus.raue@walkleys.com.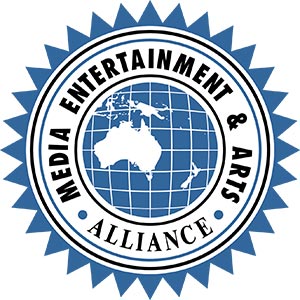 Speakers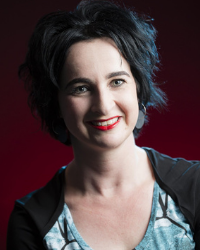 Ginger Gorman is a fearless and multi award-winning social justice journalist. In the course of a media career, which has spanned more than two decades, she's watched bodies burn at the crematorium, been strapped to a bondage wheel and recorded her own cancer treatment.
She's interviewed everyone from eminent scientists and artists to hardened criminals and vicious Internet trolls. She has an innate ability to connect and communicate with some of the most interesting and marginalised people in our community. Ginger works hard to translate those untold stories into powerful and insightful journalism.
Ginger's bestselling book, Troll Hunting, came out in 2019. Since then, she's been in demand both nationally and globally as an expert on cyberhate and the real-life harm predator trolling can do. She regularly writes stories, makes radio and TV for media outlets such as: news.com.au, Fairfax, The Guardian and the ABC. Ginger hosts the podcast "Seriously Social" for the Academy of Social Sciences in Australia and works with Women in Media to fight for gender equity in her sector.
Her documentary-arts project On Thin Ice – about methamphetamine addiction and recovery – is touring in regional Australia this year and next year.
Sadly since Ginger became a freelancer in 2015, her work has been regularly plagisarised by other outlets. She's been outspoken this issue and the theft of her work became a viral, international news story in 2017.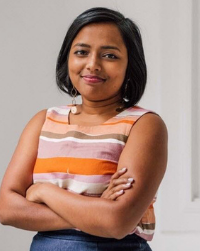 Bhakthi Puvanenthiran is editor of ABC Everyday, a digital lifestyle platform for the national broadcaster. She has previously been managing editor of Crikey News covering politics and media, and held various editing roles at The Age in Melbourne across business, culture and entertainment. Bhakthi is also a broadcaster having co-hosted The Age's first podcast (Hard Bargain), regular media commentator having appeared on The Drum and Q&A and a current judge of the Walkley awards.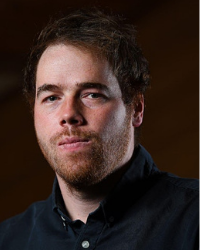 James Ross is a Melbourne based staff photojournalist for Australian Associated Press (AAP). He began working with the national newswire in 2017 and has since accepted a full time position following the well publicised, near shuttering of the company and its subsequent salvaging by philanthropists in 2020.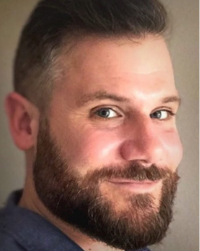 John Bergin joined the Walkley Foundation in February 2019 as Project Manager of the Google News Initiative Training Program. The program, developed by Google and managed by the Walkley Foundation, is dedicated to equipping journalists with digital skills and helping newsrooms thrive in the digital age. He has previously held senior editorial roles with Sky News Australia and SBS News, consulted to NewsCorp Australia and taught journalism at the University of Western Australia. Before working in the media, John cut his teeth at a digital creative agency.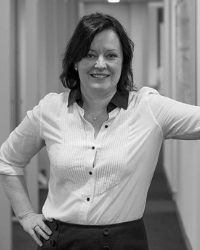 Kate Haddock has over 25 years experience advising copyright collecting societies and the publishing industries in relation to all aspects of enforcement, rate setting, regulation and commercialisation. She advises the music and book publishing industries on licensing structures and copyright management, and has extensive experience in dispute resolution and copyright litigation in the Federal Court of Australia and the Copyright Tribunal of Australia. Kate has acted in numerous key copyright proceedings, and in authorisation and notification proceedings before the ACCC and the Australian Competition Tribunal. Kate was a founding partner of the Banki Haddock Fiora partnership in 1995. Kate has served as a director and board member of several companies and provides advice to boards in relation to directors' duties. She is Chair of the Australian Copyright Council. Kate has been listed in the Australian Financial Review's Top 200 Lawyers in Australia (Intellectual Property) since 2009. In the Doyle's Guide – NSW 2021 she was named as 'Pre-eminent' in the category of Leading Contentious IP Lawyers, and 'Leading' in the category of Leading Non-Contentious IP Lawyers, and 'Recommended' in the category of Leading Technology, Media & Telecommunications Lawyers.

Karen Percy's career began with the ABC in Adelaide more than three decades ago, and has also taken her to Alice Springs, Darwin, Sydney, Bangkok and Moscow. She has also worked for Channel 10 and the Canadian Broadcasting Corporation. From 2006-2009 she was the ABC's Southeast Asia correspondent, based in Bangkok. In 2010 she went to Moscow and freelanced for a number of agencies including CBC, SBS, Radio France International, Deutsche Welle, Orf in Austria and Radio New Zealand. Karen is a co-Vice President of the Media section of MEAA and she's been active with Women In Media Victoria, which offers workplace support and networking opportunities. She is a Director of the Walkley Foundation and Chair of the Dart Centre Asia-Pacific which focuses on trauma and journalism.