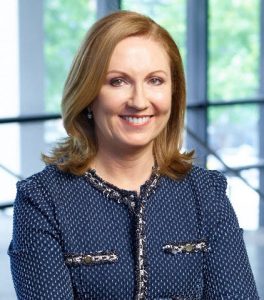 A NSW Supreme Court judgement has sparked a national conversation over press freedom, journalistic integrity and unbiased reporting.
On Friday afternoon, May 13, an extraordinary order by Justice Stephen Rothman compelled Nine to hand over draft copies of an investigation into the cosmetic surgery industry before it went to air.
The story for The Age, Sydney Morning Herald and 60 Minutes by Gold Walkley Award winner and Chair of the Walkley Foundation, Adele Ferguson (pictured) was pulled from its scheduled Sunday airdate to allow lawyers for the plaintiff to review the content. Nine had the order stayed pending an appeal and were instructed not to publish prior to a legal outcome.
"Fair and balanced reporting requires a right of reply, however, the notion of mandatory approval from the subject of an investigation has left Australian journalists and publishers considering the future of free speech and the dissolution of a democratised media industry," Walkley Foundation CEO Shona Martyn said.
Walkleys Deputy Chair, Karen Percy added, "This is a troubling development for our industry. This strikes at the heart of press freedom. It goes against the basic principles of journalism to protect sources and not to allow undue influence on a story before publication or broadcast. It has the potential to put all journalism at risk."
Sources: The Sydney Morning Herald / Crikey