Open letter to Prime Minister Scott Morrison, Leader of the Opposition Anthony Albanese, Members of the Parliament of Australia
The Australian Federal Police raids on the home of News Corp Australia journalist Annika Smethurst and on the offices of the Australian Broadcasting Corporation represent a grave threat to press freedom in Australia.
We welcome the Prime Minister's stated commitment to freedom of the press and openness to discuss the concerns that have been raised.
A healthy democracy cannot function without its media being free to bring to light uncomfortable truths, to scrutinise the powerful and inform our communities. Investigative journalism cannot survive without the courage of whistleblowers, motivated by concern for their fellow citizens, who seek to bring to light instances of wrongdoing, illegal activities, fraud, corruption and threats to public health and safety.
These are issues of public interest, of the public's right to know. Whistleblowers and the journalists who work with them are entitled to protection, not prosecution. 
The raids, a raft of recent national security laws, and the prosecutions of whistleblowers Richard Boyle, David McBride and Witness K all demonstrate the public's right to know is being harmed. Truth-telling is being punished.
It is also clear from the global response to the recent raids that Australia's proud reputation around the world as a free and open society is under threat.
We urge Parliament to legislate changes to the law to recognise and enshrine a positive public interest protection for whistleblowers and for journalists. Without these protections Australians will be denied important information it is their right as citizens to have.
We urge you to take prompt action to protect our democracy for all Australians.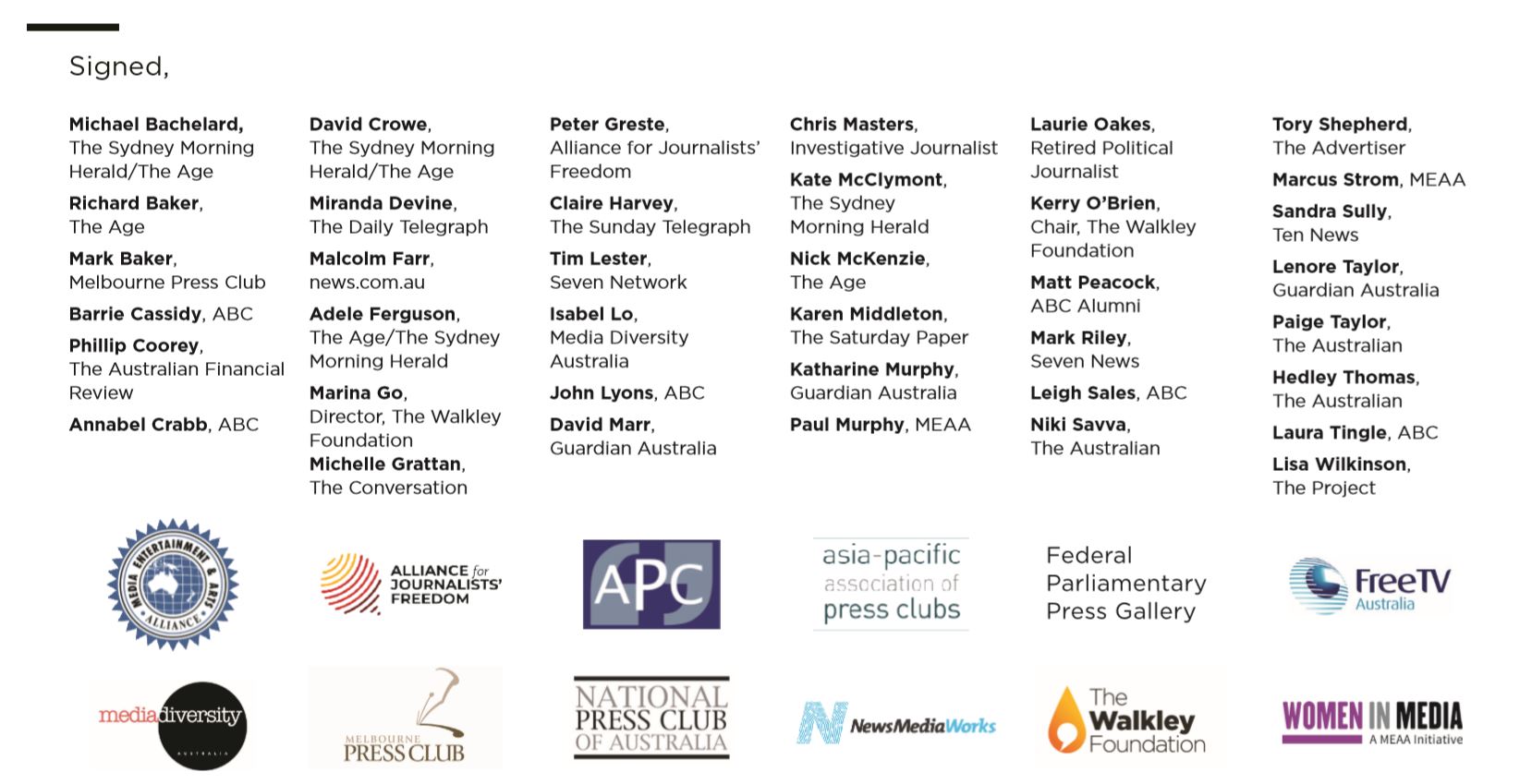 Take action by emailing the PM and your local MP at journalismisnotacrime.org.