The Walkley Foundation CEO Shona Martyn remembers one of Australia's "most important novelists", Frank Moorhouse.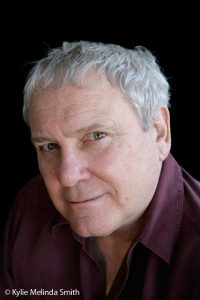 Celebrated Australian author, Vale Frank Moorhouse (pictured) has died at aged 83. Born in Nowra, New South Wales, in 1938, Moorhouse became a cadet journalist at the Sydney Morning Herald at 17. Through the publication of short stories in a variety of literary journals (Southerly, Overland and Westerly), Moorhouse refined his craft, and by the 1970s was regarded as one of Australia's foremost experimentalists in fiction.
The Walkley Foundation CEO, Shona Martyn said, "the Walkley Foundation pays tribute to Frank Moorhouse who started his career as a Sydney Morning Herald cadet and rose, through the ground-breaking Sydney Push movement, to become one of Australia's most important novelists. His contribution was immense. A great man of letters and observer of our times Vale Frank."
In 1972, Moorhouse co-founded the magazine Tabloid Story with Carmel Kelly and Michael Wilding as means to resist established modes of fictional realism, especially those that predominated in Australia. Moorhouse unabashedly explored the then taboo topics of sex and sexuality. His writings garnered acclaim from supporters and the ire of detractors, placing the author into the crosshairs of conservatives who sought to silence his work.
Throughout his career, Moorhouse wrote 18 books, a myriad of screenplays and essays, and was appointed a Member of the Order of Australia for service to Australian literature. Among his most accomplished works are the 'Edith' trilogy: Grand Days (1993), Dark Palace (2000) and Cold Light (2011), and his 2005 semi-fictional memoir Martini – named after his favourite drink.
Moorhouse wrote passionately and unapologetically about the things he loved – food, drink, travel, sex and gender; and was an advocate of activism and trade unions.
Moorhouse became part of the "Sydney Push" – an anti-censorship movement that protested against conservative politics and championed freedom of speech and sexual liberation. In the 1970s the author played a fundamental role in protecting and improving the conditions under which authors worked in Australia. In the case 'University of New South Wales v Moorhouse', a court found that the unsupervised use of photocopying machines was infringing authors' copyright.
The literary world is mourning Moorhouse's passing, with authors and writers taking to social media to remember the Australian as an innovator, social advocate and dear friend.
Former Chair of the Walkley Foundation, 2002 winner of the Walkley Award for Outstanding Achievement, former ABC journalist and author, Quentin Dempster said, "We mourn the death of great writer Frank Moorhouse. His literature gave us a robust Australian perspective of the world and the human condition. He worked for 50 years for freedom of expression through writing as an art form at a time some books were being banned in Australia."
Prominent publisher Louise Adler wrote, "A sad day for Australian letters: one of our finest writers Frank Moorhouse has just died: a superb oeuvre culminating in the truly great Edith trilogy, passionate anti-censorship advocate, staunch champion of our literary culture, and a splendid lunch companion."
Sources: