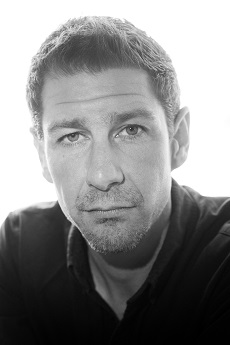 From his base in Istanbul, Chris McGrath has been well placed to cover some of the year's biggest stories. But proximity and luck only get you so far, and this body of work shows a photojournalist at the height of his powers. The judges found McGrath's selection – spanning Turkey (the Jamal Khashoggi case), Syria ("The End of the Caliphate"), Kosovo and the demonstrations in Hong Kong – to be insightful and timely: a powerful reflection of the year that was. He immersed himself in the action, getting so close to his subjects that he could reveal tension and emotion.

We interviewed Chris about the challenges of working in active conflict zones, the impact his work has and what made him want to become a news photographer.

Could you explain what your process is when you're assigned a story or news breaks in your region: is your work set out for you by Getty or do you have to work out where to travel to, how to get there, who to connect with on the ground, etc? Do you start out with a kind of shotlist in mind or is it really about reacting to what you see when you arrive?
As a staff photographer for Getty Images based in Istanbul, I work collaboratively with our editors around the world from offices in New York, London and Turkey. We work together as a team to come up with weekly stories that we believe to be most relevant at the time. Sometimes the editors will send stories, or I will pitch a story I have heard about from being on the ground. Breaking news situations are a little different, as time is the biggest factor and you don't really have to think about it, you just go.
After we have decided to cover a particular story then I start working on the logistics. Personal safety and the safety of the people you are working with is always our number one concern. Logistics actually take a lot more time than actually shooting. Getting to places, getting access, waiting for visas and permissions, finding translators, drivers or fixers all needs to be done before you go. Once on the ground you are also faced with more logistics, which can sometimes take days and days to sort out, depending on where you are. For instance, I think my last trip to Syria took eight days in and out and I only photographed for maybe a total of two hours.
Sometimes I have a vague shot list in mind, it really depends on how complex the story is or how much information you have before you go. It's more an idea of the images that I need to take to tell the story, rather than a set shot list. However, I think ninety per cent of the time the story will change when you get on the ground, you find more information locally and it will change the direction of the story and you just have to react to that.
For the stories in my portfolio, each came with its own set of logistics. However most of the time I work on a story I stick to a sort of formula or list of things I need to organise before I can even think about shooting. Mostly it's a set of questions along the lines of: how do I get there, what are the conditions, how is safety, what permissions or visas are needed.
So, for the trips to Syria, it's an active war zone, so of course you have to carry personal protective equipment, body armour, helmets, satellite phones, as well as personal things like a sleeping bag, food, towels and other things for daily use just so you can function properly and safely.

Hong Kong in comparison, was very different, it was very fluid, and you were working extremely long hours, sometimes through the night, day after day. We were also walking long distances with the protest marches, so I travelled very light on equipment so I could move quickly. Again, it was a zone of conflict/protest but different as it was mainly tear gas and projectiles you had to worry about, so I carried a gas mask and a bike helmet all the time because you never knew when there would be a clash between the police and protesters. So, it was a lot less heavy on resources. 
Can you speak to the impact that a stand-out story or image had?
The impact that the Jamal Khashoggi photograph [at top] had was quite unexpected for me. When the picture went out on the Getty Images news wire, I knew it was a powerful photograph. However, I wasn't sure that people would quite understand it – that quickly changed. I received emails, comments and messages from people all over the world that had seen the picture and were discussing what it meant to them. People were talking about the story and the issues around press freedom. That for me is the whole point of my job, to inform people of situations or events and hope that the images can start global conversations.
That reaction kept the story in the news and sometimes when people talk about an issue, action can come from those conversations.  So, in this instance, I saw firsthand what the power of a picture could achieve.  
How did you get that shot of the man holding back the press at the Saudi consulate in Istanbul? How were you on the opposite side to the press pack? 
Many people have asked how I was inside, but actually I wasn't. The picture came about on the day when Saudi and Turkish investigators were to arrive to search the Saudi consulate in Istanbul for clues to the disappearance of journalist and Saudi critic Jamal Khashoggi. I had been waiting with other members of the press, leaning over a police barricade that faced the front entrance, other members of the press had been waiting at the police barricade to my left which was the car entrance to the consulate and the barricade in my photograph.
I was directly in front of the main entrance door when the Saudi investigation team arrived in a convoy of cars. We didn't have long to shoot, so there was a rush by all the press to get footage and pictures. I shot a lot of pictures as the investigators left their cars and walked to the entrance but out of the corner of my eye, to the left of me, I saw a man trying to block the gap in the police barricade fence that was left where the convoy of cars had entered; TV camera crews, photographers and journalists had pushed forward to get a view of the investigators. I leaned over the barricade and shot just a few frames and quickly went back to shooting the investigators entering the building.
How do the challenges of shooting an active war zone like Syria compare to the urban chaos of Hong Kong's protests? How do those situations change the gear you carry/the way you approach your work? 
The challenges of working in Syria vs Hong Kong were very different. Syria, of course was a different level of safety and security. Although in Hong Kong I had some of the same equipment, the big difference was the location. Hong Kong is a major city, which made this a very unusual situation – while I was working in very fluid and dangerous situations you had the comfort of a good hotel, restaurants, access to buy things and a level of comfort you don't have in other places.
Whereas in Syria, the working conditions were much more bare bones, we were staying at a partially destroyed oil field which had been turned into a military base and had very limited facilities. Each day we had to drive across the desert for hours before getting to where we could actually take photographs and the whole time had to be mindful of security. So, each story had its pros and cons but in the end it's the same thing, trying to find out the quickest, easiest and safest way to get to where I need to take photographs. That's an approach I take into my work for every assignment. Although there's no real formula for all assignments, it's a kind of list of things I go through before I go on assignment to make sure that the assignment will be a success and I can safely do my job.
What made you want to be a photojournalist?
Originally, I decided to become a photographer because I wanted to travel the world. I was very much into animals, the environment and conservation. Like many young photographers I wanted to work for National Geographic, to travel the world and photograph wildlife and other cultures. At that time, right after high school I decided to become a photographer. I turned down my university position in Natural Systems and Wildlife Management and tried to learn to be a photographer.
I managed to get a job as a Cadet photographer at the local newspaper and after three years I moved to Getty Images in Sydney as a staff sports photographer. During that time, I covered the Indian Ocean Tsunami in Thailand, my first big overseas news story, and it had a profound effect on me – it was the first time I saw the power of a picture and the effect it can have. I moved to the Getty Images New York office and as I grew older, I became more interested in current affairs and world issues, so I moved away from sports and shifted into the Getty Images News department.  
What are you most proud of about the stories you've told?
When I can record an event or a historic moment in a way that affects people. That my images are truthful and impactful enough to live on beyond the normal news cycle. Having a job to document significant moments in history is a great responsibility, so when I do that successfully, I feel very proud that I did my job and that continues to motivate me and pushes me to keep telling stories.
You didn't actually get to accept your award in person. What would you say is the best thing about receiving this award, even if you didn't get to touch it immediately? 
Of course, I feel very honoured and humbled to have won this award.
I'm excited that my awarded work will now continue to live on in the Walkley archives and the images and stories can continue to be seen and to inform viewers for years to come, so I think that's the best part for me.
Read the award announcement here.
See all the 2019 Walkley winners here.
***
Chris McGrath started his photography career at the Sunshine Coast Daily in Queensland. After completing his newspaper cadetship and a diploma in photography, he joined Getty Images as a staff photographer in Sydney. During his 19 years with Getty, McGrath has been based in its New York, Singapore and Tokyo offices. Since 2015, he has worked out of Istanbul, covering Turkey and the Middle East. Among many honours, McGrath was nominated for the 2019 World Press Photo of the Year and won first prize in the General News category of the 2019 World Press Photo awards.
***
Nikon supports the Walkley Award for Best Feature/Photographic Essay and the Nikon-Walkley Press Photographer of the Year.