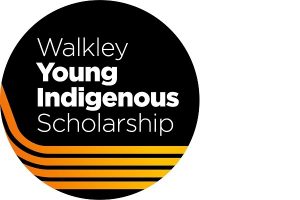 The field of applicants for the Walkley Young Indigenous Scholarship with Junkee Media and 10 News First supported by BHP was so strong, the judges have insisted on naming two winners.
They are:
Molly Hunt, a proud Balanggarra/Yolŋgu woman from Wyndham in northern WA, who has most recently worked in radio for the Top End Aboriginal Bush Broadcasting Association in Darwin.
Jennetta Quinn-Bates, a proud Baakindji and Yorta Yorta woman from Muswellbrook in New South Wales, who has most recently worked as a trainee news reporter at ABC Alice Springs.
Molly and Jennetta will each begin a 12-week scholarship on March 30, taking turns to spend six weeks with Junkee Media and six weeks with 10 News First in Sydney.
The judging committee included Ross Dagan (Network 10), Shannan Dodson (Media Diversity Australia) and Rob Stott (Junkee Media).
The judges said: "We were blessed with some exceptional candidates, but in the end Molly and Jennetta stood out. They have both shown in different ways a real passion for journalism, while at the same time embracing their Indigenous heritage. We are sure we will learn as much from them as they hopefully gain from their time in our organisations."
Both Molly and Jennetta will be supported by a $10,000 stipend each to cover living expenses for the duration of the scholarship, thanks to BHP. They will also be matched with a mentor from the industry.
James Agar, Vice President Communications, BHP said: "We are thrilled to support the inaugural Walkley Young Indigenous scholarship."
"We believe a strong and diverse media is critical to represent and share the views of all Australians, especially those in regional communities. This scholarship is one step towards seeing more Aboriginal and Torres Strait Islander representation in the Australian media. We wish Molly and Jennetta all the best for their learning experience in Sydney."
Aspiring Indigenous Australian journalists aged 30 years and younger were invited to apply for this opportunity to develop their newsroom experience with two leading news providers.
Thanks to our partners for supporting this program:

About the winners: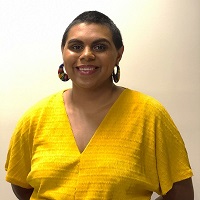 Molly Hunt is a proud Balanggarra/Yolŋgu woman, who grew up in Wyndham in northern Western Australia. She remembers Wyndham fondly as "too small to have much of a reputation, but if it was going to be known for anything, it'd be the rocky cliffs, muddy waters, 45+ degree days and its quirky inhabitants." Molly spent much of her childhood in the bush with family, where days would end with everyone around a fire, "freshly washed from the billabong, chomping on fish and listening to a story". When Molly reached high school she received a scholarship and travelled across the country to study in Sydney. She spent six years at William Clarke College, where she became the first Aboriginal student to graduate. Molly is currently a radio presenter, a freelancer and an illustrator.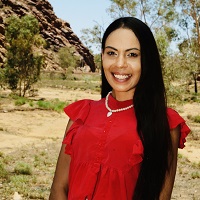 Jennetta Quinn-Bates is a proud Baakindji and Yorta Yorta woman from Muswellbrook in New South Wales. She is passionate about the education and the preservation of Australian Indigenous culture, and encouraging greater representation of Aboriginal people in mainstream media, with roles that inspire a younger generation. After completing a Certificate IV in Screen and Media in the NT and falling in love with the thriving culture of the Territory, Jennetta applied for a traineeship with ABC where she has spent the last year working in the newsroom, broadcasting to radio and TV for ABC Alice Springs. Jennetta hopes to work her way to a respected TV presenter role, but is thoroughly enjoying her time in Central Australia for now.
Media enquiries: Please contact Walkley Foundation Communications Manager Clare Fletcher on 0432 616 810 or clare.fletcher@walkleys.com.